Every priest has his discernment story. The discernment story of Father John Mosier, Gulf War veteran, widower and former corporate executive, was 49 years in the making.
Thanks to a seminarian scholarship from Catholic Extension donors, he is now the pastor of St. Thomas Apostle Church in Coeur d'Alene, Idaho. It's his first assignment as a priest.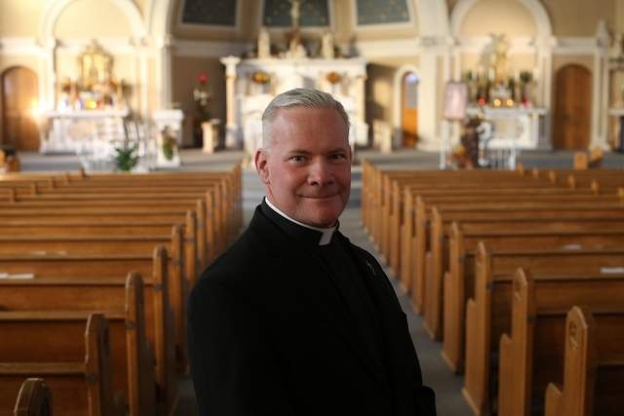 Engraved on the bottom of the chalice that Fr. Mosier was given for his ordination last June are the words: "Tell His story." The short statement holds the bittersweet turning point in his winding road to the priesthood—one that began in his childhood.
The first call to serve
As he tells it, Mosier's interest in the priesthood started early. At age 11, he wrote to his bishop inquiring about joining the seminary. In the 4th grade, his dreams of the priesthood came through in his crayon drawings.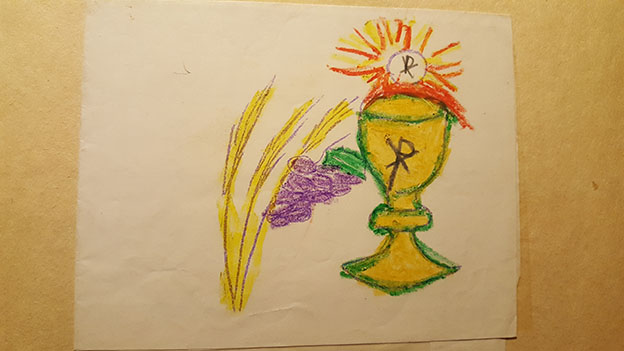 After the bishop suggested Mosier wait a few years, he explored it again during high school, attending a few vocations retreats. But it was not the right time.
In 1983, while in college, Mosier enlisted with the U.S. Marines. The day he graduated he began six years of service.
Mosier was deployed during the First Gulf War. Eight Marines died during his first deployment.
"You become very self-aware of your faith," Mosier said, "and of, boy, the transient nature of life on this Earth."
During his service, Mosier discovered what it meant to be part of something bigger. His identity as a Marine officer gave him an identity beyond himself.
Looking back the nearly 30 years, Mosier reflected:
"My identity as a Marine officer was grounded in the 200-plus years of Marines that had walked the ground before me, whose uniform I was privileged to wear. And the same way with the Church. I'm privileged to put on clerics every day and bear the title of a priest."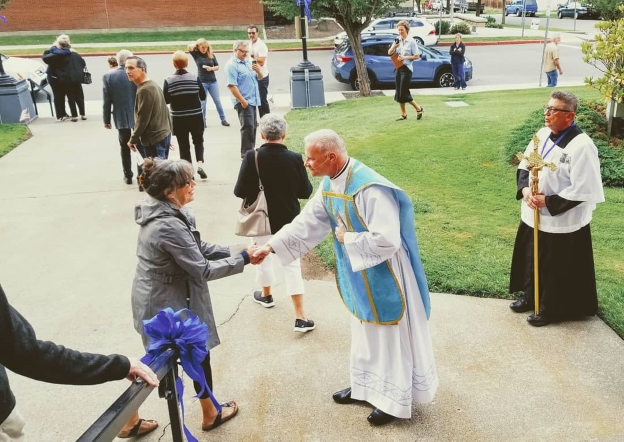 Last year, Catholic Extension donors funded scholarships for 400 seminarians like Father Mosier.
Called to married life
After the military, but before the seminary, he pursued master's degrees in both engineering and business at Texas A&M. It was there that he met a young Catholic woman named Jackie Flanders.
"I was immediately enamored with her," Mosier said.
After dating for a year, they became engaged, and in August of 1994 they married.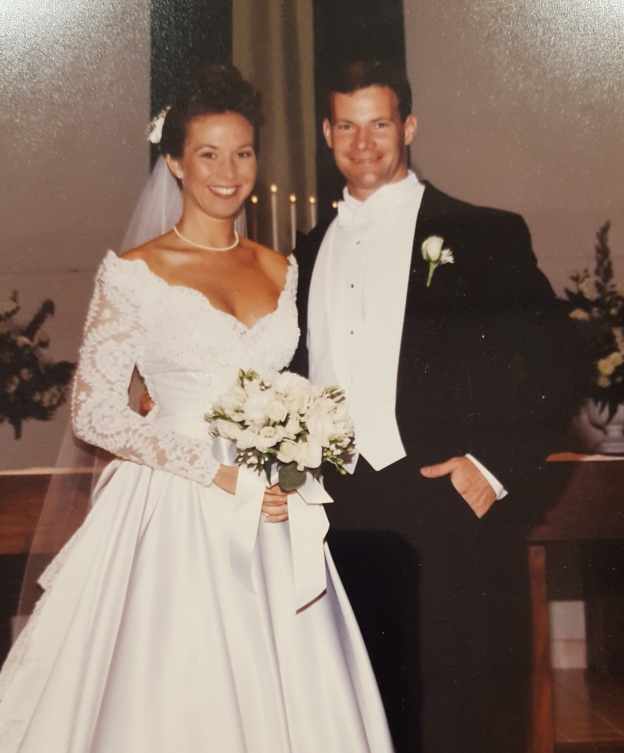 For 14 years they enjoyed life together. They travelled the world and shared wonderful experiences. They both enjoyed successful careers.
Through their marriage, Mosier again learned what it meant to be part of something bigger.
"When you're married, it's not about you. It's a partnership," Mosier said. "You learn to humble your desires and opinions because you love your spouse."
Today, Mosier works with couples, preparing them for the sacrament of marriage. His time with Jackie helps him ask questions and guide those conversations.
"Because I was married, I'm reflective of all the dumb things I did as a husband, that I woulda, shoulda, coulda done different," Mosier said. He uses his experience to inform the couples he works with.
Called home
Eight years into their marriage, Jackie was diagnosed with terminal breast cancer.
Mosier was angry at God. He was angry at his faith. He doubted. He questioned how someone so wonderful, so nice, so good could be struck with this.
Jackie didn't.
"She was profound in her faith, and living confidently," Mosier said.
Over six years, their early-morning and late-night chats strengthened Mosier's faith.
Jackie knew that God is present in all things. She believed it and lived it gracefully, until, on a September day in 2008, in her home with Mosier beside her, she passed away.
Mosier will never forget the date.
"That's a feast day," Mosier said. "The Exaltation of the Cross, September 14th, that's the day Jackie died."
The day before she died, Mosier found her sitting up in bed. She knew that he had considered the priesthood as a boy. She spoke to him sternly.
"Promise me you'll do this," she said. "You have to tell His story. Tell His story."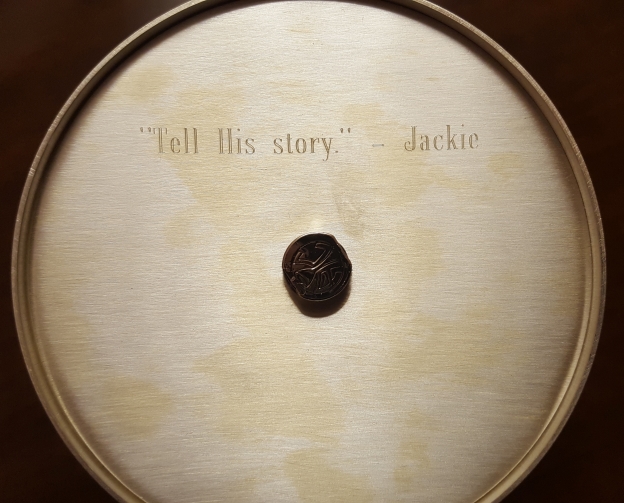 The call to the priesthood
Weeks of numbness followed.
Eventually, Mosier went back to work, where he was transferred to Europe. The change of scenery was good for him, and as a single man living in a small apartment in a small town, he had a lot of time for reading and reflection. He was living comfortably, and moving up the corporate ladder, but something was missing.
"I became indifferent to materiality and started to deeply ponder, 'Is there more to life?'"
He wondered how he could honor the promise he made to Jackie to "Tell His story."
In 2014, Mosier quit his job as a senior vice president of a multi-national corporation and moved to Boise, Idaho. At age 49, he began at Mount Angel Seminary in St. Benedict, Oregon. Catholic Extension supported his education.
Five years later, Fr. Mosier now leads what he calls his "dream parish" at St. Thomas Apostle Church in Coeur d'Alene, Idaho.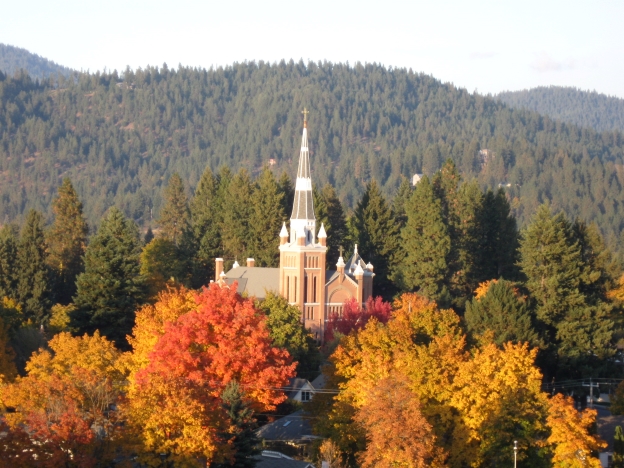 He says that "Catholicism is alive and growing and on fire" at St. Thomas. His professional and personal life experience have equipped him well for the pastoral and administrative challenges of leading a growing parish.
"All my gray hair gave me was the experience to know the questions to ask," Mosier said.
Mosier wasn't the only seminarian with gray hair in his seminary class. There were retired military and law enforcement, doctors and bankers. Many were widowers.
"Each one had a profound sense of service and wanted to help the Church," Mosier said.
Now, Mosier frequently works with youth. He observes they've never been part of something bigger than themselves, and so they look elsewhere–or inward—for a source of truth or goodness.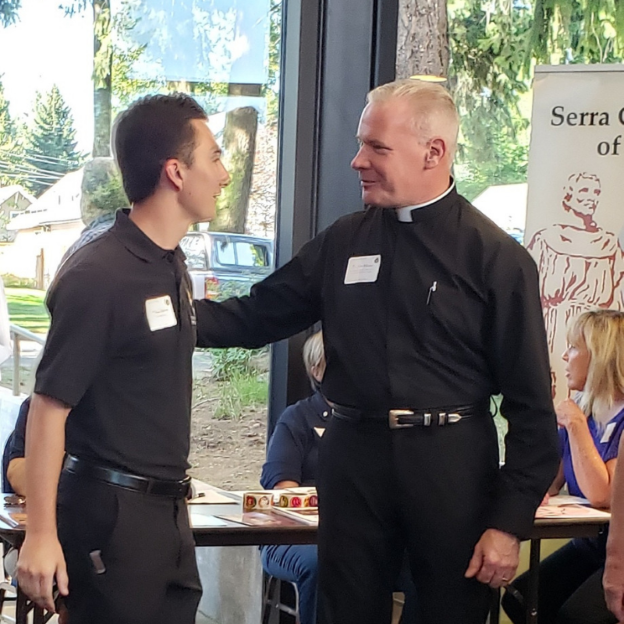 "If you're part of an organization like a 240-year old Marine Corp or a 2000-year old Church, you realize that you're privileged to be part of something that many people, who have walked before you, have contributed to and made stronger," Mosier said.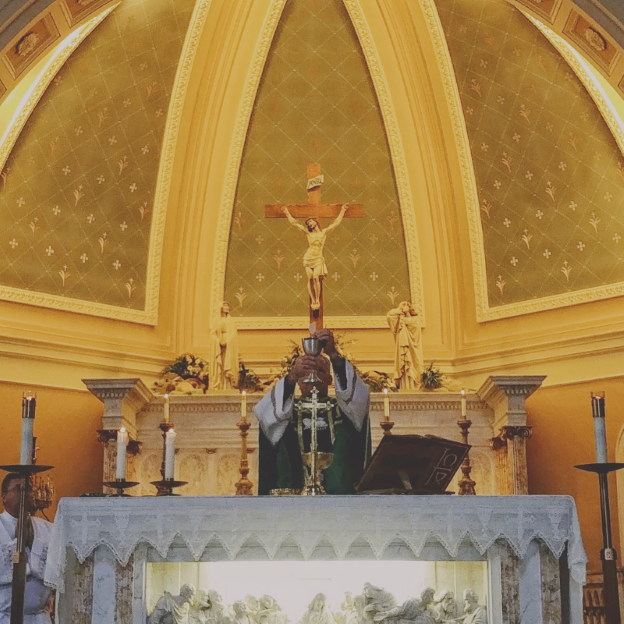 "Be part of something bigger than yourself. That's the message."
In a recent thank you letter to Catholic Extension donors, Mosier reflected on his life experience:
"Those years prior to seminary taught me a great deal about the many sacrifices made by people to ensure success in a mission. No mission is more important than sharing Christ's message, and your investment in preparing men to carry this mission forward is appreciated in the deepest ways."
For Mosier, donors become the hands and feet of Christ through the seminarians and clergy they support.
"Those generous donors say, I want to advance the cause of faith," Mosier said. "And what did they do? They sacrificed various ways and funded the education of a seminarian who one days through apostolic authority gets ordained.
"And it's that priest who is offering the daily mass. It's that priest who is offering pastoral care. It's that priest who goes to a hospital in the middle of the night at this moment of tremendous pain and agony to a family.
"A Catholic priest showed up at that moment of vulnerability into these people's lives. He's present there to console them. Who's present? It's that donor that's who's present in the room, that's who standing in ER. It's that person who wrote the check. That's who showed up."
That priest is the manifestation of generosity of everyone who helped him get there."
Fr. Mosier is more than a priest. He is a part of the Church, and the Church is billions of people, over thousands of years, across hundreds of countries, helping each other accomplish one mission: to tell His story.
---
You can support Catholic leaders like Father Mosier with scholarships and faith formation.
Donate Today
Struggling faith communities need your help.