The inspiring stories of this year's Lumen Christi Award nominees are as varied as the Church itself. Since its inception in 1978, the Lumen Christi Award, presented by Catholic Extension, has been given to priests, women religious, and lay leaders from across the nation. While they represent different ethnicities, talents and geographic regions, they have much in common: They stand out as shining examples of communities of faithful Catholics who simply can't do it alone.
Each year, the recipient is selected from a pool of nominees, sent in by Extension Dioceses that recognize their incredible work. This year's group of 34 nominees—pastors, sisters, lay leaders, brothers, deacons and community groups—show the enormous breadth of the Catholic Church across the country. These Catholics are offering their hearts and hands to build faith, inspire hope and ignite change. In America's poorest places, they bring the light of Christ to those who struggle.
Anchorage-Juneau | Arecibo | Baker | Beaumont | Belleville | Biloxi | Bismarck | Boise | Dodge City | Duluth | Fairbanks | Gallup | Grand Island | Jackson | Kalamazoo | Knoxville | Las Cruces | Lexington | Little Rock | Marquette | Mobile | New Ulm | Our Lady of Lebanon | Our Lady of Nareg | Rapid City | Sacramento | San Angelo | Savannah | Shreveport | St. Josaphat | St. Maron | Superior | Tucson | Yakima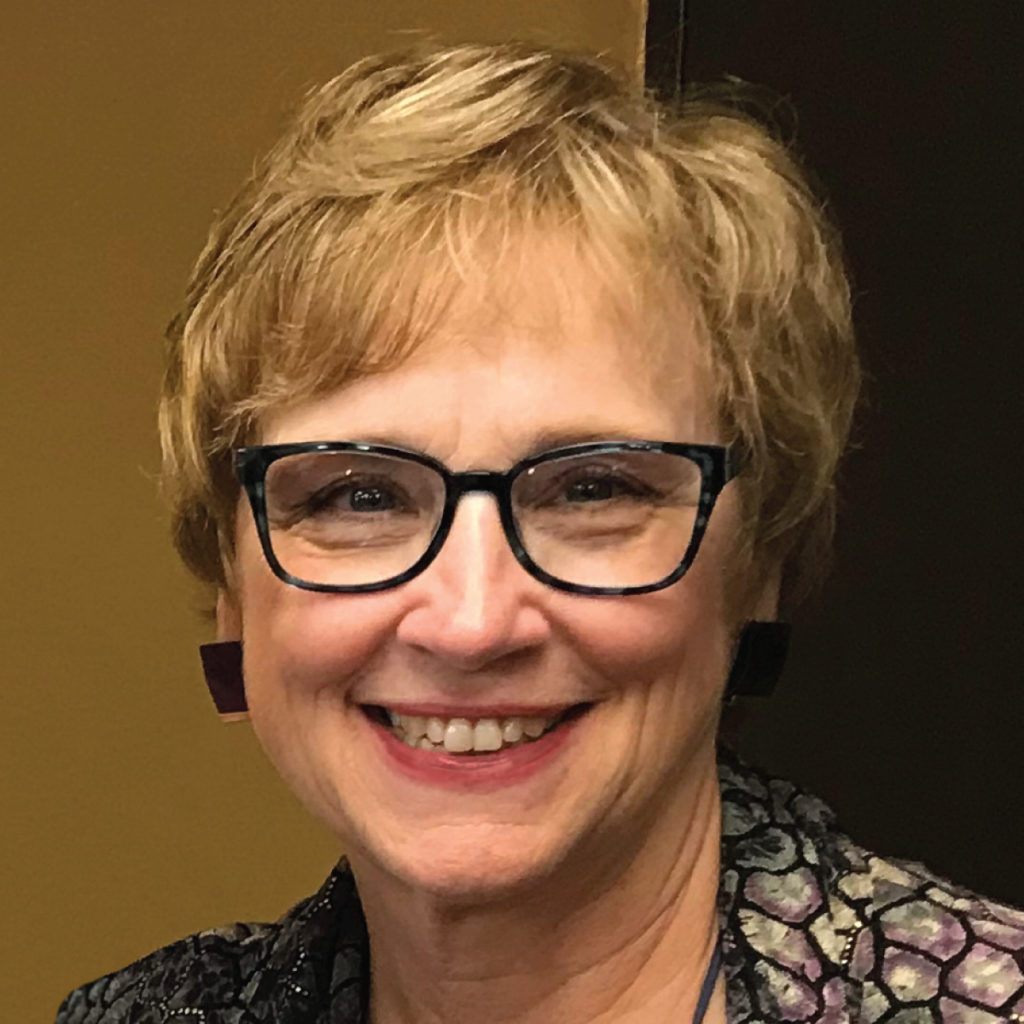 Carol Szopa | Archdiocese of Anchorage-Juneau, Alaska
Her story:

Carol Szopa is a retired registered nurse who is a beloved member of the St. Elizabeth Ann Seton Parish in Anchorage, Alaska, working in several ministries and playing a variety of roles. The one that stands out is the pivotal role she performs as the coordinator of the local branch of Project Rachel, a healing ministry that provides spiritual support to those who have been impacted by abortion. She is widely recognized as a compassionate presence who brings hope and renewal to those she serves.

For more than 20 years, her confidential and gentle leadership has been a transformational support to those who have long suffered in silence. The impact of Carol's ministry is nothing short of life-saving for those who go through the program.

Carol's healing ministry helps people realize that despite having lost a precious child of God, they themselves are beloved, and they can be forgiven. Project Rachel participants report experiencing a deeper spiritually and new hope in the grace and mercy of God. The program has also made an impact on preventing future abortions, not only among the participants, but also for all those they go on to counsel based on their own experience.

Although Project Rachel includes Catholic-specific components, such as a healing Mass and the sacrament of Reconciliation, non-Catholic participants are also welcome.

Those who attend the sessions experience a new sense of forgiveness from God's infinite mercy and find the courage to forgive themselves. The ministry also provides training for pastors, parish staff and internal volunteers. This training includes research on the emotional, physical and spiritual impacts of abortion, guidelines on appropriate pastoral responses to this difficult reality, and resources for continued education.

Why she inspires us:

Carol has quietly and humbly worked all these years ministering to people with some of the greatest wounds in our society. Without fanfare, she often contributes her own funds, airline miles or whatever is needed to serve the fragile individuals in her care. And she does so without any expectation of recognition. Understanding so many more people are in need of this particular ministry, Carol has been instrumental in expanding awareness of Project Rachel by building an online presence that can serve those in need regardless of geographical location. She now provides distance healing ministry through private video conferencing sessions.

With the newly merged Archdiocese of Anchorage-Juneau, Carol is working to to acquire more resources and serve more people. She has also spearheaded the writing and copyrighting of the program's handbook in hopes that other dioceses across the country will adopt the program. Also, under Carol's guidance, Project Rachel has expanded its Facebook outreach ministry and has set up a website for all of Alaska
(projectrachelalaska.com).

Carol's quiet yet powerful ministry is making an impact far and wide. Recently, one young woman from the Philippines, who read about the program on Facebook, reached out to Carol who connected her with a contact in her area. A glance at the testimonials page of the Project Rachel website illustrates how her devotion to God and her ministry are making a difference in people around the globe.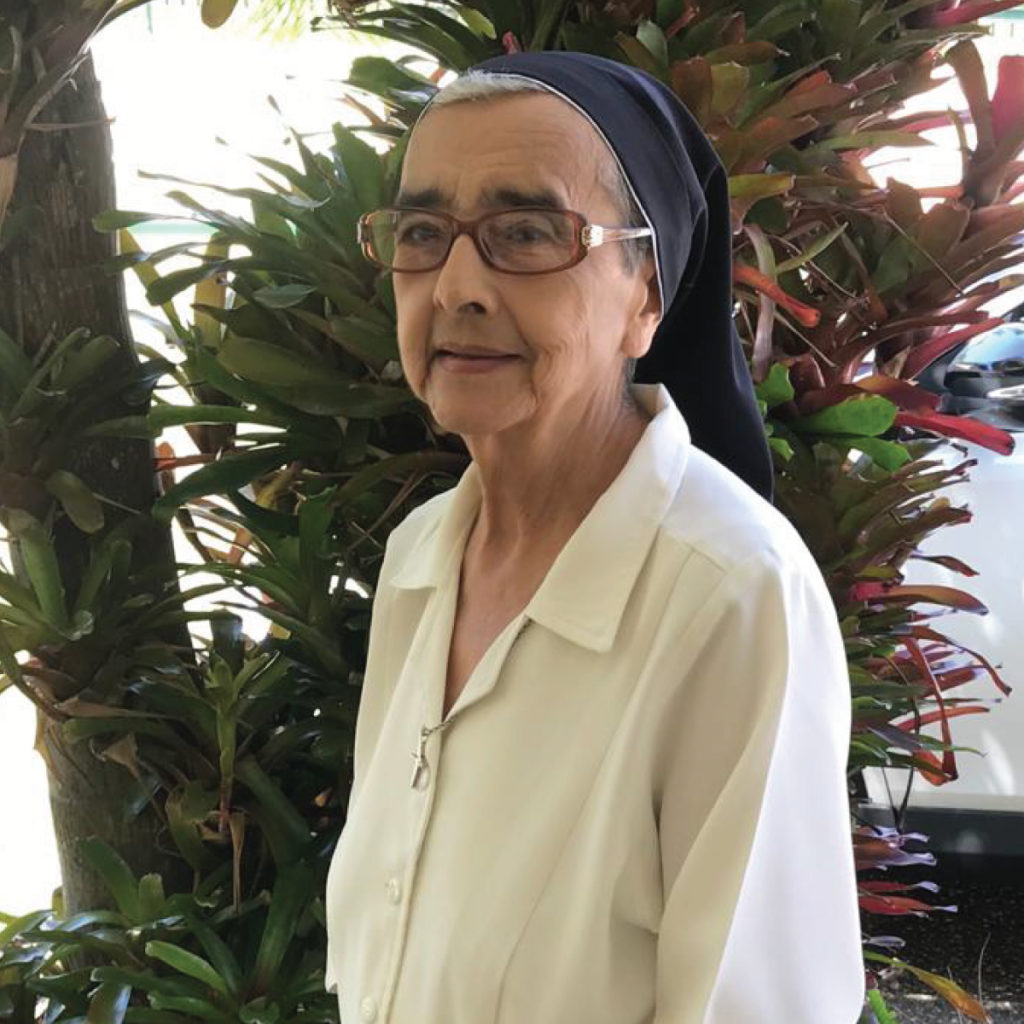 Sr. Gilma Osorio-Castaño | Diocese of Arecibo, Puerto Rico
Her story:

Sr. Gilma Osorio-Castaño became a nun in her native Colombia when she was 17 years old. Even at that tender age, she knew she wanted to work with poor children and was drawn to social pastoral work. She pursued her studies in social work, but God had other plans. When the Order of Dominican Sisters of the Presentation, to which she belonged, began a mission in Puerto Rico, Sr. Gilma left Colombia. She would spend the next 42 years devoting her life to inspiring hope and igniting change for children who are victims of abuse.

In her time in the Diocese of Arecibo, she has performed many roles, including religious program coordinator in two parishes and assistant in a home for elderly people. However, her faith would be tested when she was appointed director of the newly opened Hogar Santa Teresita del Niño Jesus (Hogar) — a home for abused children. Although she faced countless challenges, her perseverance, honesty, empathy, enthusiasm and motivation lifted the entire community and inspired others to lend a hand.

After eight years, Sr. Gilma stepped aside from her post, handed over the reins of Hogar to an extremely committed lay woman with new ideas that would best serve the children. She was following the example of John the Baptist: "He must become greater, I must become less" (John 3:30).

Yet stepping down did not mean slowing down. She immediately transitioned to taking care of the spiritual growth and faith formation of thousands of children at Hogar and in the surrounding community.

Why she inspires us:

"Be sweet without weakness, firm without harshness, serious without haughtiness." The phrase coined by Marie Poussepin, founder of the Dominican Sisters of the Presentation, describes Sr. Gilma in every moment of her ministry. It is the phrase she has taught with her testimony to each one with whom she has shared part of the journey.

For the employees of Hogar, Sr. Gilma's life testimony has been synonymous with strength and trust in God. Through her work, the children begin to heal, learning to love God and forgiving those who hurt them at a young age. She has been the light of Christ in the lives of those children who, like Jesus, have suffered abuse and heartbreak. As one who has been under Sr. Gilma's care has said, "I found in Sr. Gilma an angel who filled my life with joy … because that's what she does, brings the joy of God's love everywhere she goes."

Now celebrating her 65th year of religious life, the 82-year-old Sr. Gilma is still a teacher, a sister, a mother, a grandmother and, most importantly, a friend to so many. It is inconceivable to think of the Diocese of Arecibo without the blessing of her ministry.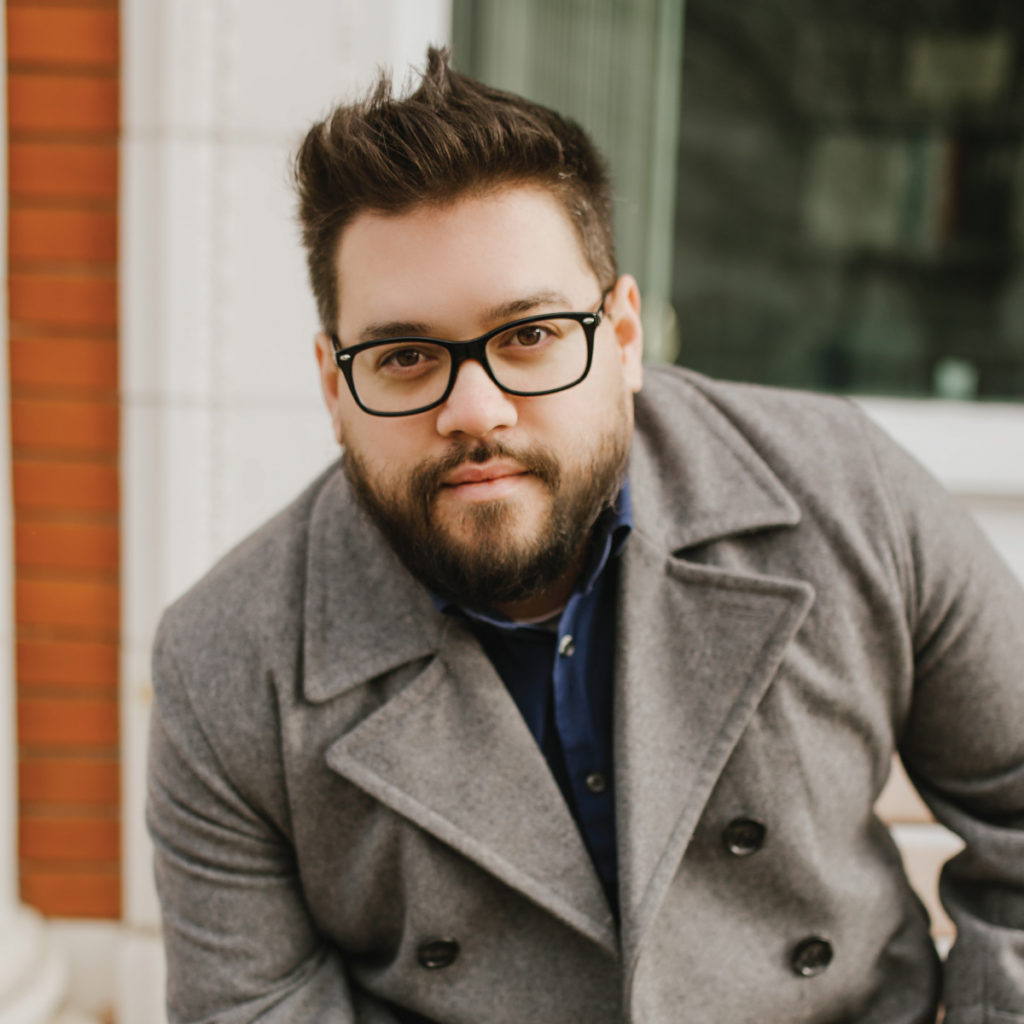 Paul Chutikorn | Diocese of Baker, Oregon
His story:

Paul Chutikorn is a faithful parishioner of Sacred Heart Church in the Diocese of Baker. He is also an incredibly busy man. He is a husband and father of seven who is an instituted permanent acolyte and a fourth-degree member of the Knights of Columbus. Paul is also a lay postulate to the Dominican order and is the parish's director of Faith Formation. After initially studying theology informally, in 2014, he began full-time study and now holds a bachelor's in both Catholic theology and philosophy, and a master's in Thomistic theology from Holy Apostles College & Seminary. He is working on predoctoral coursework for a Ph.D. and also teaches undergraduate Moral Theology and Metaphysics at the same institution. His writings have been published in Ignatius Press' academic journal Homiletic and Pastoral Review, Catholic World Report, and Thomistica. He has also been featured in the popular radio podcast Classical Theism.

And he only converted to Catholicism in 2009.

Since then he has devoted all the knowledge and skills he has attained to strengthen his ministry and to enthusiastically nurture young families to grow in their faith. Among his many tasks, he oversees religious education programs, trains those in liturgical ministries (acolytes, altar servers, ushers), and teaches RCIA. Paul also offers Advent and Lenten retreats, leads seminars year-round, creates podcast episodes, writes bi-weekly bulletin articles to educate the community in Catholic doctrine, and ministers to families in the parish, all as he works on projects to foster interest in entering the priesthood.

Since taking his position at Sacred Heart, Paul has brought excitement to the parish and has helped the pastor spread the teachings of the Church to the entire community. As a result, there has been a significant increase in younger families in the parish.

Why he inspires us:

Paul's impact on Sacred Heart is being felt in many ways. There has been tremendous spiritual growth in the parish families and, quite simply, more joy experienced by so many he has touched. One of the many programs, services and/or communication vehicles that he is charged with reaches more than 450 parishioners each month. The increase in participation from young men in the parish is a testament to his willingness to ensure that each demographic is receiving the ministry it needs, whether through educational seminars for adult formation, spiritual retreats or the Troops of St. George, where as captain he guides the next generation of Catholic men who will become priests.

During the pandemic, Paul has dutifully and joyfully found creative ways to ensure parishioners and the surrounding community feel connected and uplifted. With Masses being closed to the public, Paul heeded the call of the pastor to ensure people in the community were not left without hope. He kept the parishioners informed by providing regular updates on the church website, recording and livestreaming Masses, and releasing recorded podcast messages through social media. And for those without access to the internet, Paul delivered messages by mail or calling them personally.

When asked what his goal for Sacred Heart is, Paul said, "My work in this community means so much to me because I genuinely believe that there is a constant need for both intellectual and spiritual growth."

"Because of his evangelization, discipleship and compassion, Paul is a profound beacon of light… leading many people to Christ by his skills, influence and personality. While his accomplishments are too great to list here, his attitude and approach is what sets him apart. He is a true disciple of Christ… the results: many have chosen to follow Christ!" – Bishop Liam Cary, Diocese of Baker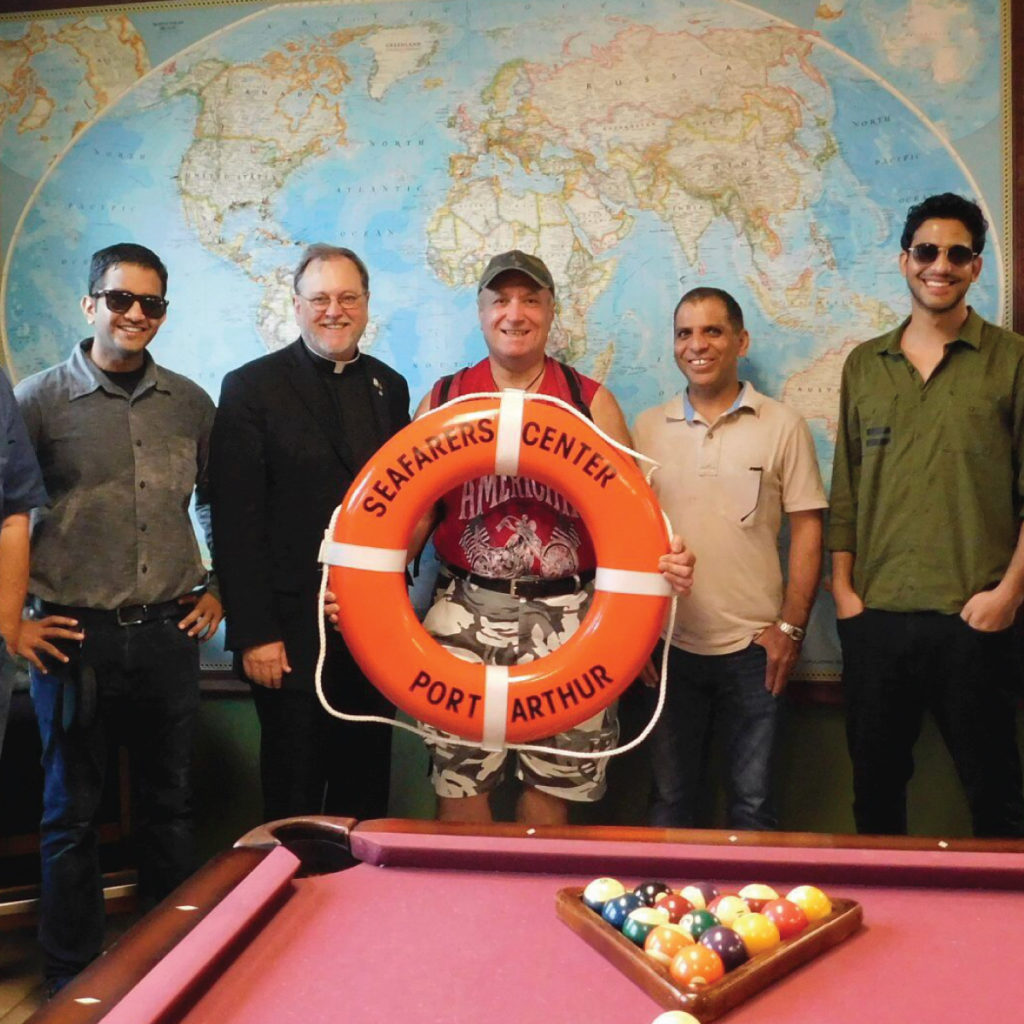 Fr. Sinclair Oubre J.C.L. | Diocese of Beaumont, Texas
His story:

Fr. Sinclair Oubre is currently the diocesan director of the Apostleship of the Sea (recently renamed "Stella Maris"), director of the Permanent Diaconate Formation Program, and pastor of St. Francis of Assisi Parish in Orange, Texas. He is also the executive director and port chaplain of the Port Arthur International Seafarers' Center and the chaplain to the Sabine Area Central Labor Council.

On the national level, Fr. Sinclair served as the president of the Apostleship of the Sea of the United States of America from 2001 to 2013. He also served as the unlicensed deck department member on the US Coast Guard Merchant Marine Advisory Council from 1998 to 2013. He is an associate fellow of the Nautical Institute and serves as secretary to the Nautical Institute — Gulf Branch. Fr. Sinclair is a member of the United States Merchant Marine, and he holds a merchant marine credential as an AB-Limited as well as a 100-ton near coastal master's license. He sails through the Houston Seafarers International Union Hall and was recently admitted as a member of the Coast Guard Auxiliary.

Nearly 85% of the seafarers on the Sabine-Neches Waterway in southeast Texas and Calcasieu Parish, Louisiana, are Catholic. Most are at sea for 9-10 months, and after being away from the Church and the sacraments that long, it is common for them to cease feeling connected. Fr. Sinclair's main objective is to awaken their faith and to help them create small faith communities on board so they can assist each other in staying connected while at sea. He has also been working with the Texas Maritime Academy in Galveston on a project to help maritime cadets become Extraordinary Ministers of the Holy Eucharist so they can bring the sacraments on board to their fellow crew members.

Fr. Sinclair is highly respected in the maritime community locally and internationally. He is a vocal proponent of seafarers' rights, including access to shore leave, the timing of crew changes, and the many regulations that impact seafarers. This includes fishermen who must follow a whole different set of regulations. When questions arise, many port chaplains and industry leaders look to him to help answer the hard questions or to hold accountable the person, group or even country making the lives of seafarers difficult.

And while this work alone is a heavy lift, Fr. Sinclair has a parish, on land, requiring full-time attention as well

Why he inspires us:

Fr. Sinclair is particularly drawn to those left out in the margins, and he recognizes the importance of what seafarers do for each of us and understands how invisible they are to the world. He recognizes that on any given Sunday, there are enough Catholic seafarers in the ports of the Sabine-Neches Waterway to build a mission church just for them if they were all standing in one place. But instead, they float quietly past us.

Through his work, he advocates for seafarers and educates the local communities as to their importance. He has garnered tremendous support for seafarers and has brought Catholic seafarers together to serve their brothers and sisters of the sea. Since 1988, he has raised more than $100,000 for housing for retired seafarers with the Savannah Housing Authority, and $1.2 million dollars to build the current Seafarers' Center in Port Arthur.

At the same time, he is a pastor of a large parish and wears many hats. That means his ministry to the seafarers often takes place on his day off, in the evenings once he has already put in a full day's work at his parish, or on weekends. For example, once a month, he travels to Galveston on a Sunday night to celebrate Mass at the Newman Center at the Texas A&M Galveston's Texas Maritime Academy.

Every month his "part-time" ministry serves nearly 46,000 seafarers by way of visits to ships, hosting groups at the Seafarers' Center, celebrating Masses at the Mariners Chapel, and making shopping trips for individual seafarers to assist with personal needs, especially since the pandemic.

"Pope Francis has called us to go to the margins and be present to and accompany people in need. There is no working labor force or group that exists more on the margins than today's seafarers. The ports are literally on the edge of the town, and through the maritime ministry, we bring the Catholic Church to this group on the the margin and meet their physical and spiritual needs while they are in our community." – Fr. Sinclair Oubre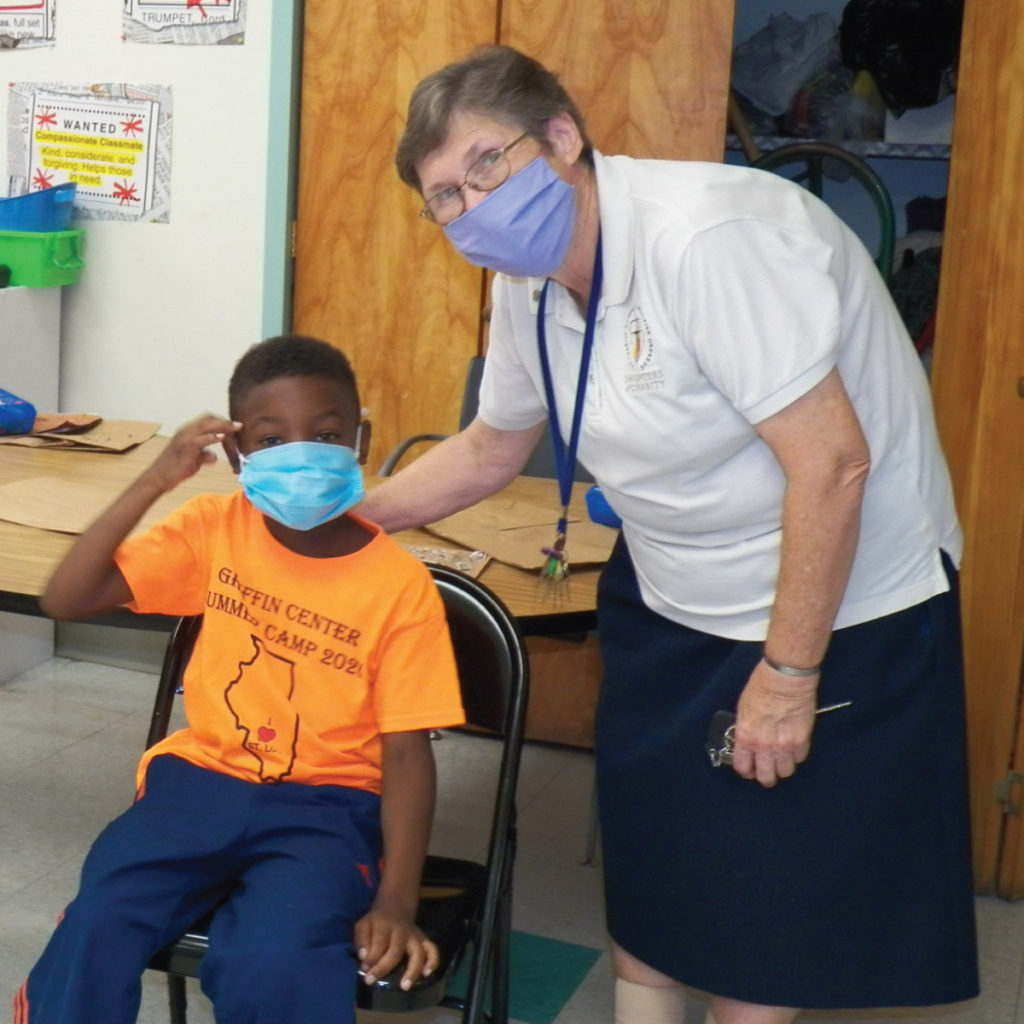 Sr. Julia Huiskcamp, D.C. | Diocese of Belleville, Illinois
Her story:

A member of the Daughters of Charity for 61 years, Sr. Julia Huiskamp, D.C., has dedicated her life to serving some of the nation's poorest children. She worked on the West Side of Chicago, before moving to the East St. Louis, where she has served for the last 50 years. Her career began as a social worker at Marillac House, a large inner-city settlement on the West Side in 1967, and she later served as its Director of Family Services. In 1985, she moved to East St. Louis and immediately took on the task of improving the lives of children in one of the city's public housing projects. In 1986, she convinced the Department of Housing and Urban Development to give her a place for a youth program, and the Griffin Center was born.

The Griffin Center started with one location and 30 children, and under Sr. Julia's direction, the Center expanded to six sites serving 750 African American children aged 6-12. The sites are all located within the housing projects where the children live, which makes it easy for them to attend after-school and summer programs that are offered at no charge.

With COVID-19 restrictions, the programs have faced new challenges. However, Sr. Julia refused to put them on hold, deeming them to be essential services and important to the safety and well-being of the children the programs serve. The after-school program and summer camps were still held with all the necessary safety protocols in place. While Sr. Julia has now retired as Executive Director, she continues today as its business manager and an incredible source of comfort to the children and the parents the program serves.

Sr. Julia knows most of the people who live in these projects, and the residents know her. They recognize her truck and know they have someone they can go to for help, whatever the need.

Why she inspires us:

The goals of the Griffin Center are to help at-risk children grow emotionally and socially and to help them achieve academically by providing them a safe space to build their self-esteem so they may one day become healthy, productive members of society. Sr. Julia has provided that safe haven in the heart of a city grappling with extreme difficulties. The Griffin Center programs include tutoring and homework assistance, access to computer labs, recreational/social activities, nutritious snacks, summer day camps and field trips, drug and violence prevention training, and advocacy for children and families in the school system. For more than 27 years, Sr. Julia's Pack 'em Back to School program has provided book bags filled with school supplies as well as school uniforms and shoes to children in East St. Louis at the start of each new school year.

Children who have "aged out" of Griffin Center are often hired to work in the programs. In addition to receiving salaries, these young adults are given encouragement and assistance to remain in school, graduate, and go on to further their education in college or in a vocational school. Whenever possible, adults from the housing projects are hired for part-time work as well.

Since Sr. Julia founded the Griffin Center, nearly 16,000 children have been served by its programs, and another 17,000 children have been recipients of Pack 'em Back to School program. Yet the numbers cannot tell the whole story about the true impact of her service on the families the center has served. It is easy to see why Sr. Julia has become an icon in East St. Louis and is lovingly called, "Mother Teresa with an attitude." Yet it is impossible to find anyone who knows her who is willing to think of their lives without her.

"I find people to be amazingly kind, forgiving and accepting … not what you think of first when you hear about East St. Louis … but that's the way it is. I think God looked at these kids in the projects, wanted something better for them, and sent me." —Sr. Julia Huiskamp, D.C.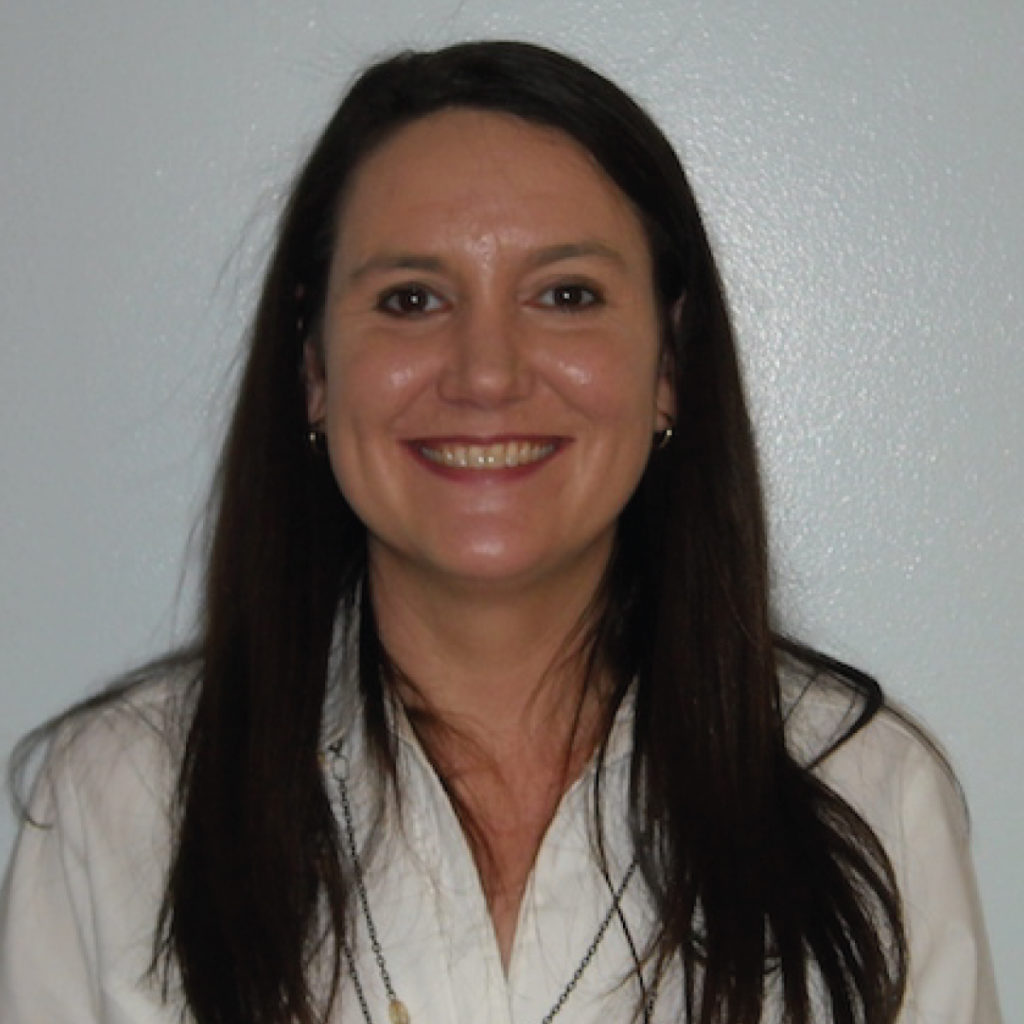 Jennifer Williams | Diocese of Biloxi, Mississippi
Her story:

Jennifer Williams began her work in the Diocese of Biloxi on a part-time basis while working on a Bachelor of Science in Social Ministry. Shortly after graduation, she began working full time at the Catholic Charities of South Mississippi (CCSM), and due in part to the devastating impact of Hurricane Katrina on the diocese, she was thrust into a leadership role.

Her spirit of compassion, her commitment to help those in need, her natural calm and can-do demeanor, and the skills she had learned from working with a diverse group of employees, would serve her well as she took over as the diocesan director of CCSM. Her first task was to pivot the organization from an emergency relief phase to a long-term recovery phase. She created the Long-Term Recovery Department within the organization that provided case management, financial assistance, and Disaster Recovery Fund application services. This allowed CCSM's core programs, such as the Food Bank, social service coordination for the elderly, immigration casework, refugee resettlement, and ELS and citizenship classes to resume operation and increase in efficiency.

It was a mighty task, but Jennifer's steadfast commitment to serve the disadvantaged in her community and her deep faith guided her ministry every step of the way. Her dedication to turn the organization out of crisis mode and into a comprehensive and well-run service organization inspired those around her.

The organization's success was getting noticed and led to Jennifer being asked to be a presenter at the annual Catholic Charities USA (CCUSA) Applied Institute for Disaster Excellence. She has also represented the Diocese of Biloxi on various CCUSA committees. Jennifer has since used her experience to help other dioceses organize their departments after natural disasters.

Why she inspires us:

Jennifer is a tireless advocate for the poor, the displaced, and those who have nowhere else to turn. And despite the immense tasks that frequently lay on her team's shoulders, she never rests on what they have already accomplished. Instead, she steers her team to tackle each new hurdle with a fresh perspective.

Sr. Rebecca A. Rutkowski, O.S.F., Chancellor of the Diocese of Biloxi, said, "It was evident when I first met Jennifer that she had three social work qualities that cannot be taught in a classroom: warmth, empathy and genuineness. Jennifer is a shining example of what it means to put one's faith into practice and to lead others to want to do the same."

Jennifer often reminds her team that, "We are all one decision, one choice, one circumstance away from being on the other side of the desk, and we are all susceptible to being in need."

Jennifer's ability to see the big picture has fueled her passion to reach more people and provide more services to those living on the margins. For example, through her efforts, CCSM has opened offices in the northern and western limits of the Diocese to remove barriers to those who have transportation challenges. She has fostered relationships with other nonprofits that could support each other, which was particularly useful during the pandemic when businesses approached her with offers of aid. Jennifer instituted the Representative Payee Program to assist individuals with disabilities who have no one to manage their Social Security benefits, and she is working with local civil officials on plans for a homeless shelter as well as a recovery center for those with drug and alcohol addictions.

And to ensure the pipeline of future social workers is strong, Jennifer serves as a field instructor for the University of Southern Mississippi School of Social Work. Her goal, she says, is to "influence new social workers on how to treat clients with Christ-like compassion and empathy."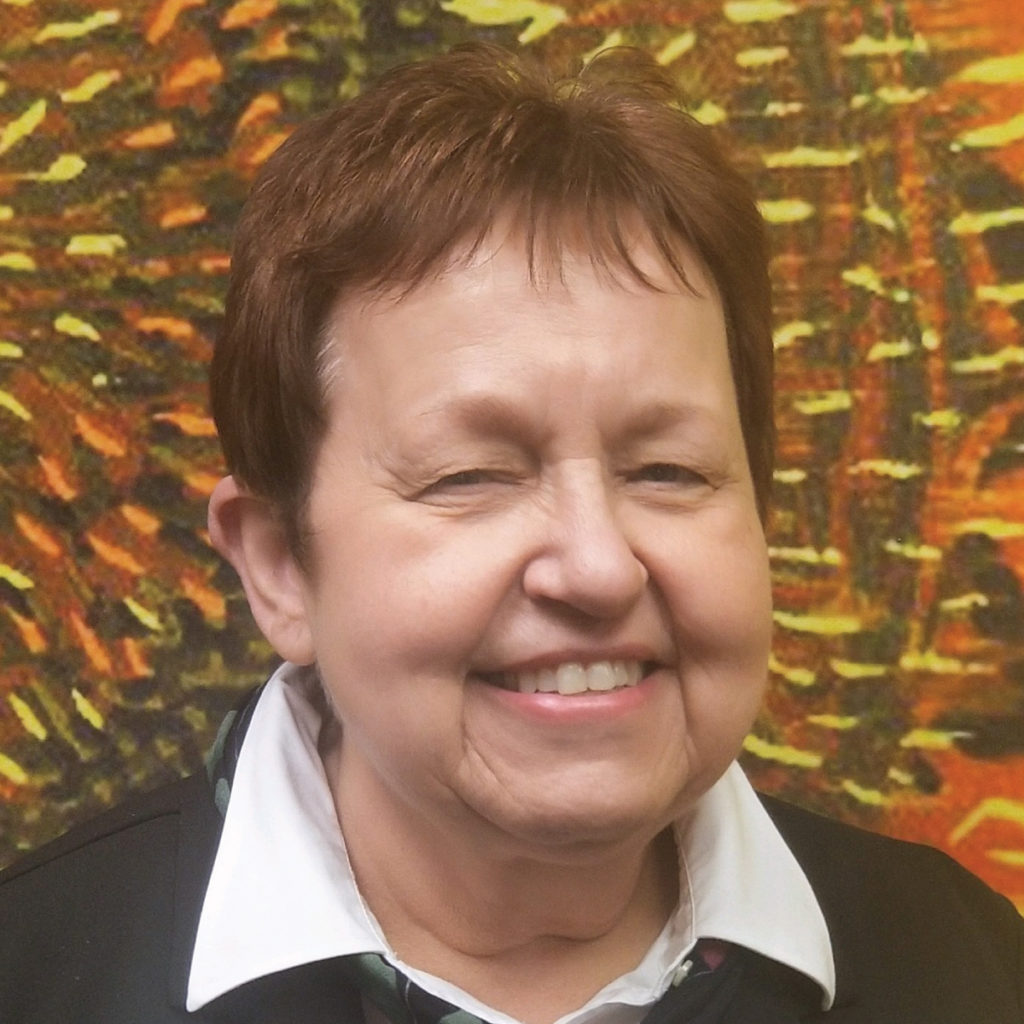 Nadia Smetana | Diocese of Bismarck, North Dakota
Her story:

Nadia Smetana was born into a North Dakota farm family with Christian parents who instilled in her the importance of advocating for those unable to do it themselves. Early on her Christian faith journey, she felt a calling to serve the unborn, which led her to a nearly 50-year nursing career.

Nadia and other pro-life friends had repeatedly been working to support, at-risk women and men and tried and failed several times to organize a pregnancy help center in the area.

In 2013, when Dakota Hope Clinic, a Christian ministry (in the Diocese of Bismarck) formed to share the Gospel of Christ and to empower people to make choices that promote the sanctity of human life opened, Nadia knew it was where she was always meant to be. Before Dakota Hope opened, the closest pregnancy help center in the area was more than 100 miles away.

Nadia served as a Founding Board Member from 2012-2016 and became the Director of the Clinic in 2017. She now oversees a staff of five and many more volunteers and over a dozen life-affirming programs. Services include pregnancy testing, ultrasound, STI testing and treatment, male advocacy, abortion pill reversal, pregnancy options, incentive program where clients earn free baby items by participating in educational programs, adoption referrals, and a post-abortion healing program, called Discover Peace.

Why she inspires us:

Since opening in 2013, Dakota Hope has provided pregnancy services to more than 1300 clients, with the numbers growing each year as more people find out about their services. Last year they saw an average of 5-6 new clients each week and had another 10-15 client visits each week. Currently, the clinic is open three days a week however in anticipation of future growth, within the year, they will open an additional day.

Throughout the pandemic, the need for services was up 92% from 2019. During the first 10 months of the pandemic, the Clinic estimates more than 20 babies were saved. Beyond the vital care the Clinic provides for its clients, Dakota Hope has hosted a certified abstinence education training program which has now been attended by more than 100 social workers, school counselors, nurses and other youth advocates.

Nadia's steadfast commitment to her ministry has kept the doors of the Clinic opened as the pandemic shut so many other businesses down. Refusing to let the pandemic slow their efforts down, Nadia's appeal to parish churches, businesses, and individuals, increased financial support by 21% in 2020. In addition, volunteer support and donations of baby items for the Baby Boutique increased as well. From

Fr. Bruce Krebs, pastor of Our Lady of Grace Catholic Church, Minot, has said, "Nadia has made a great contribution to pro-life efforts in Minot by her hands-on work to establish a local pregnancy clinic and to remain a visible presence with it, serving as its director. It is easy to preach of the evils of abortion but if there is no place to send people dealing with an unplanned pregnancy, we can offer them no better alternative."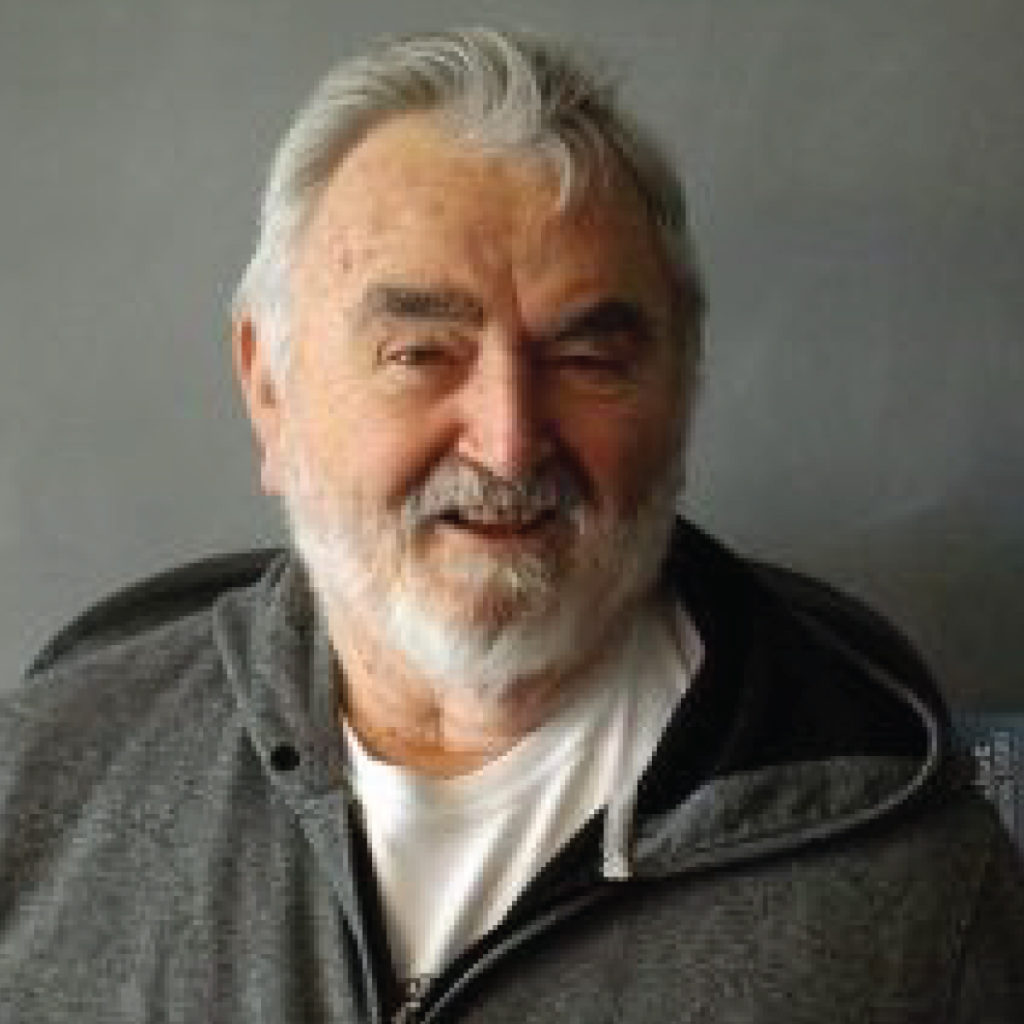 Henry Krewer | Diocese of Boise, Idaho
His story:

Since 2003, Henry Krewer has served the homeless community at the Corpus Christi House, a day shelter in Boise, Idaho, he co-founded. He served as the center's mission coordinator until March 2014, overseeing the day-to-day needs of the homeless and sourcing new ways to provide for them. Prior to working with the homeless, he had a rewarding career teaching chemistry and physics at Bishop Kelly High School. Of his experience as a teacher he says, "it was more of a reward than a challenge." At the same time, he volunteered at a soup kitchen where he first became acquainted with the homeless. He then volunteered at a community house where he learned that the homeless have nowhere safe to go in the daytime.

In the process of establishing the Corpus Christi House, Henry learned about hospitality houses founded by Catholic pioneer, Dorothy Day. With generous support of the founding board and donations from a local parish, not only were they able to afford the $40,000 down payment, they were able to pay off the entire mortgage within the first two years. The Corpus Christi House is Boise's only year-round day shelter, and it serves approximately 150 people each day and 90,000 meals per year.

The Corpus Christi House offers shelter from harsh weather, shower and laundry facilities, mail and phone services, meals, and a community for their patrons.

Why he inspires us:

Henry has created a welcoming safe haven that eases the burden of homelessness. His vision embodies the Catholic workers' tradition of hospitality and ensures that all who come to him will be treated with dignity. Under Henry's leadership, Corpus Christi House is a place where the guests could take off the heavy layers of both clothing and suffering for a time in a safe, welcoming place. The lights are turned on at 5 a.m. every morning and with fresh coffee brewing and the hard boiled eggs waiting. The first morning guests see the lights come on and slowly make their way knowing that they could count on a quiet peaceful start to their day. With classic Catholic hospitality, all who enter are fed, clothed, and treated with dignity.

While his title had been Mission Coordinator since he started his work with the Corpus Christi House, it fails to fully encompass what he has done there for the last 17 years. He has overseen the entire operation from the finances to the building repairs, to providing rides and emergency money, to help finding an advocate when authorities get called or other services are needed.

He and his wife, Kathy, have been there nearly every day since it opened in December of 2003. Now 80 years old, an incoming Mennonite pastor has taken over the full-time duties as Henry maintains a 'part-time' schedule.

"There's a great satisfaction in doing this," Henry says. "It's the difference between just going to church and living your faith."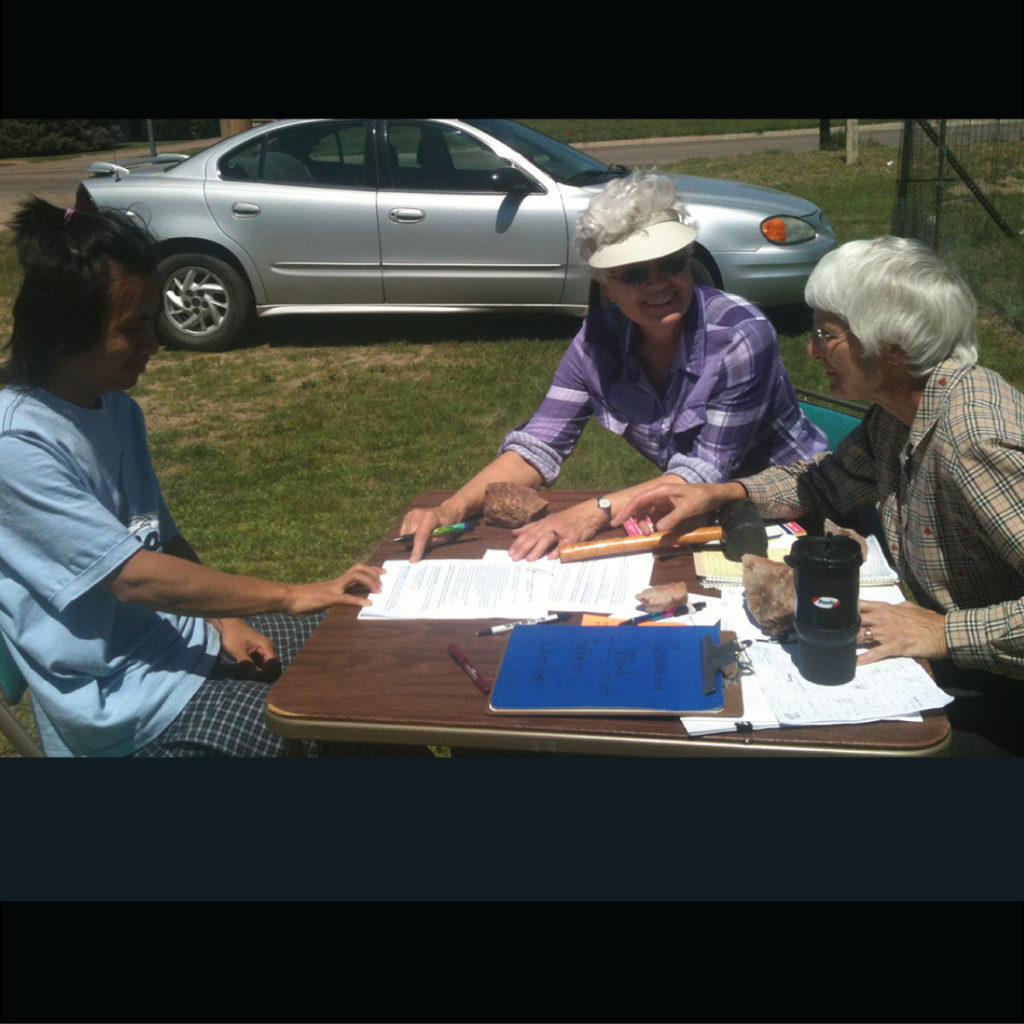 Sr. Janice Thome & Sr. Roserita Weber | Diocese of Dodge City, Kansas
Their story:

Sr. Janice Thome, O.P., and Sr. Roserita Weber, O.P., began the Ministry of Presence in Garden City in 1997 to assist the poor in whatever ways they wish to be helped. The Sisters respond promptly to the families that reach out to them directly or are referred by other families or agencies. They begin simply, meeting with the family and just letting them know they will not be judged, but heard and shown respect. It is the person that is in need who determines what needs they wish to address, not the Sisters. The Sisters do not ask why the person may be in the predicament they are. They simply bring their ever-present, ever-expanding folder of resources, listen and then act.

"We are liaisons between those in need and the already existing resources. Where there are no available resources, we create them. This linkage gives us a foundation for advocacy on behalf of the marginalized." – Sister Janice Thome.

The Sisters attend Community Service Council monthly meetings and regularly network with other community aid organizations to ensure they remain informed of available resources. Likewise service council members reach out to the Sisters to help fill a need they cannot. It is not uncommon to see one of the Sisters stand up in a meeting and directly ask, "Who in Garden City can help with this new need?" And when the question is followed by silence, the Sisters creatively resolve it themselves.

There is no list comprehensive enough to detail all the Sisters provide, however, the most requested and delivered services are: driving lessons for illiterate and Spanish speaking; sourcing and providing free furniture by taking in used items and giving them away for free; creating and tending to a community garden with the bounty donated to feed the poor; and providing transportation to a variety of social services and medical appointments in town.

Why they inspire us:

For more than 20 years, Sr. Janice and Sr. Roserita have fielded about 50 phone calls each week from people needing help with transportation to doctor appointments or to the Social Security or Immigration office, or with translations, driving lessons, or sourcing food and clothing for their families. Easy math can only scratch the surface of the impact they have made in their community.

Tending to the needs of more than 200 homeless children, providing over 300 people with driving lessons, ministering to people from 28 different countries who speak more than 30 languages —these are just a few of the numbers that illustrate the impact of their ministry.

During the pandemic, the calls for help and the urgency of those calls grew. In response, their ministry now includes counseling teens about suicide, vaping, and drug use and getting these young people the support they need. The Sisters rely on their faith and their belief that every person should be heard and should be treated with dignity. There are so many people who can attest to their charism.

One gentleman that Sr. Roserita helped more than 20 years ago, says his life was forever changed due to their ministry. They assisted him in finding doctors for a son born with Lupus and a daughter born with webbed fingers. The Sisters also helped the man become a citizen and speak and write in English.

Another family says that without this ministry they do not know what would have become of their lives. "The Sisters know how to listen to our needs and have helped us with insurance for our children, obtaining a driver's license and helped with parenting classes. The Sisters have been present in every situation of our lives and that they have truly been a blessing to my family."

"If only the Diocese was blessed with more sisters like Sr. Janice and Sr. Roserita." Most Rev. Gerald L. Vincke, Apostolic Administrator, Diocese of Dodge City.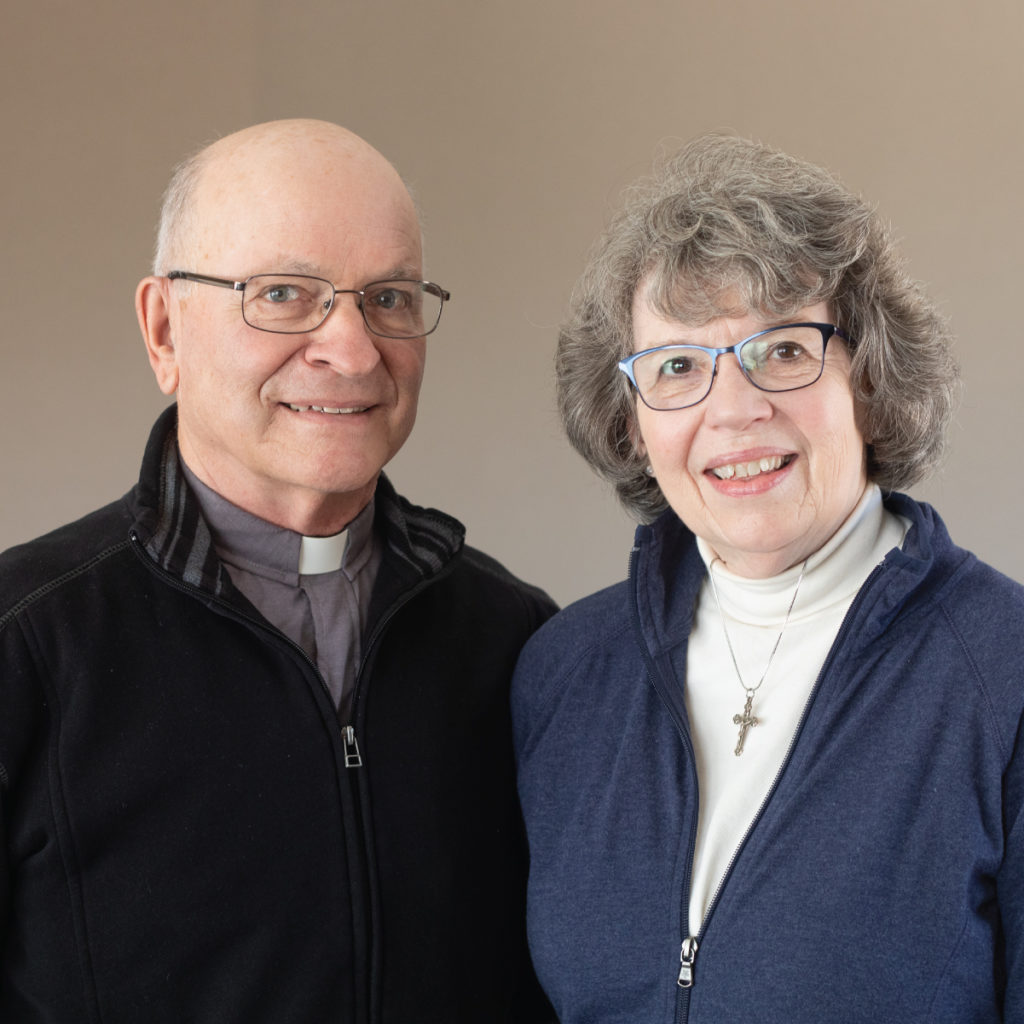 Deacon David & Cheryl Craig| Diocese of Duluth, Minnesota
Their story:

In 1981, Deacon David Craig was in the first class of permanent deacons for the Diocese of Duluth, and in 2021, he celebrates the 40th anniversary of ordination to the Diaconate. Soon after his ordination, he was appointed diaconate director and, alongside his wife, Cheryl, was responsible for the formation of more than 50 deacons from 1984 to 2014 and for the ongoing formation of those already ordained. He and his wife have both served their parish with love for nearly four decades.

In addition, Deacon Craig served three parishes in the Diocese — St. Alice, St. Christopher's and Our Lady of Lourdes — first as director of Religious Education and then as director of Social Concerns. Ministering to the sick and widows, leading men's scripture studies, overseeing sacramental preparation, and administering a food pantry and outreach to the poor were just a few of the ways they served.

Upon retirement in 2014, Deacon Craig and Cheryl helped start a St. Vincent de Paul conference, the third in the Diocese, as a continuation of their outreach to the poor. St. Vincent de Paul is a Catholic lay organization inspired by Gospel values that leads women and men to join together to prayerfully grow spiritually by offering person-to-person service to those who are needy and suffering. After serving as a conference president, Cheryl was elected the St. Vincent de Paul council president for the Diocese of Duluth, responsible for supporting the current conferences and establishing new ones throughout Northeastern Minnesota.

Why they inspire us:

Now serving in St. Vincent de Paul council, they answer calls from those in need — visiting them in their homes, praying with them, and discerning how they might help with food, lodging, clothing, rent, utilities, repairs, referrals to other helping organizations. Due in large part to the work of Cheryl and Deacon Craig, six St. Vincent de Paul conferences have been formed in the Diocese of Duluth since 2011.

Deacon Craig and Cheryl are truly humble and faithful servants of the Lord who continue to bring the light of Christ to those who are suffering and in the greatest need. They are also responding to the many unmet spiritual and economic needs among the Native Americans living on or near reservations in the Diocese of Duluth. The person-to-person outreach of the Society of St. Vincent de Paul conferences near the reservations have made real progress in gaining trust, so essential in ministry. But there is still much to be done, and with the pandemic restrictions in place, their work has only become more difficult.

Currently, they are working on fundraising to continue the work of the six active conferences and they hope to be able to form a new conference that will reside right on the reservations to share the love of God with those brothers and sisters who are underserved and marginalized.

Once responsible for forming and caring for more than 60 deacons and their wives, Deacon Craig and Cheryl's service "in retirement" is caring for Vincentians who care for some 500 people who are among the greatest in need for spiritual and human support in the Diocese.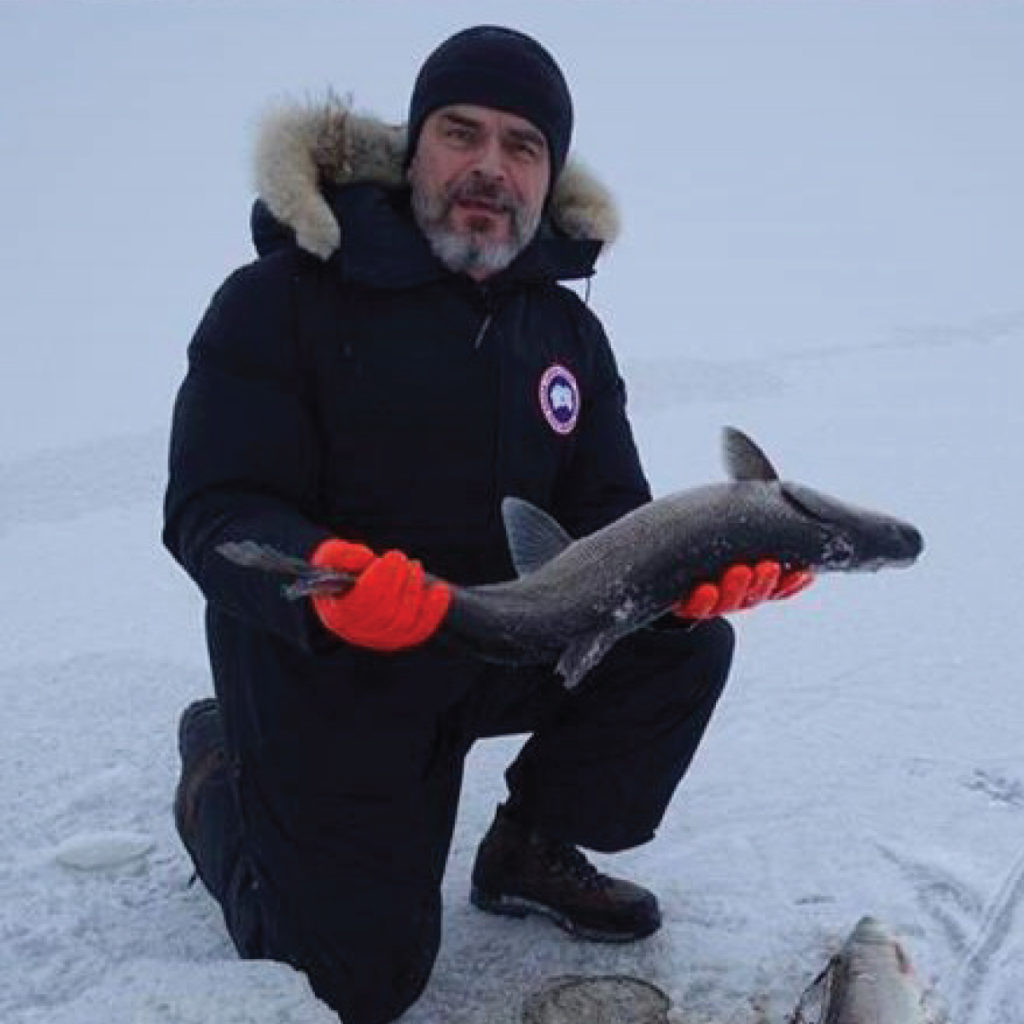 Fr. Stan Jaszek | Diocese of Fairbanks, Alaska
His story:

Fr. Stan Jaszek, a Polish missionary priest for the Diocese of Fairbanks, has spent nearly 20 years serving mostly Yup'ik Eskimo Catholics in village parishes across western Alaska. Fr. Stan cites his experience of growing up in Communist Poland and witnessing how Catholicism united his people against that totalitarian system as what drew him to the priesthood and missionary work. "Seeing Polish Catholics overcome Communism— mostly through prayer— taught me that God works gently, and change takes time, but grace always brings forth positive results." He entered the diocesan seminary in Lublin, Poland as a young man and found like-minded seminarians who were also interested in missionary work. In 1988, he was ordained and traveled to Peru less than a year later. The experience he would have there cemented his desire to share the Gospel with people on the margins.

Fr. Stan would put his new skills to good use in South Africa, arriving just as apartheid ended. He worked in a poor area, where the people lived simply, surviving through small gardens and livestock. Fr. Stan served one main mission and 14 outposts, traveling constantly between villages to celebrate the Mass and Sacraments and provide pastoral care to the people. At one point, Fr. Stan's cousin from Canada visited him in Africa and asked if he intended to stay there forever. "I said no, then joked I might go somewhere totally different, like Alaska!" recalls Fr. Stan. After returning home, his cousin mailed Fr. Stan a book about Alaska. The book must have been compelling, as soon after he wrote to the bishop of Fairbanks and within a year he would begin an 18-year journey serving as a missionary priest in northern Alaska.

Fr. Stan serves four parishes in the Yukon-Kuskokwim Delta region, located in small, isolated villages so remote you need a boat, snowmobile, plane, or all-terrain vehicle to reach them. During a typical year (i.e., pre-COVID), Fr. Stan makes 60-80 trips annually between villages to serve the diocese's Yup'ik Eskimo Catholics, spending about two weeks at a time in each community.

Why he inspires us:

Quietly Fr. Stan has immersed himself in the Yup'ik Eskimo culture— traditionally hunters and gatherers who depend on the earth's natural cycles to provide for their need. Respecting their traditions, Fr. Stan asked villagers to teach him to hunt, fish, pick berries and mend fishing nets and process salmon. They also taught him many other skills required to survive in 60 below zero. "He entered into the lifestyle and cultural rhythm of the Native people and that endeared him to them quickly. His interest in their way of life sent a clear message: 'I see you and understand you have something beautiful and valuable to teach me,'" says Sr. Kathy Radich, who coordinates ministry for the Yukon-Kuskokwim Delta region. And while he still performed traditional ministry activities, Fr. Stan's willingness to share in their lifestyle and struggles is arguably why he has been so effective as a missionary priest.

He regularly integrates the Yup'ik worldview into his pastoral ministry by introducing saints, devotions, and liturgical practices that resonate with them. For example, his Masses incorporate Yup'ik hymns and even drumming, which is one of the people's most treasured communal activities. He organizes potlucks in honor of St. Hubert, the patron saint of hunters, and celebrates special liturgical feasts, such as that of St. Joseph the Worker and St. Kateri Tekakwitha, the first Native American saint.

Fr. Stan's commitment to and impact on the community abound in the villages he serves. An example is when Fr. Stan spurred an older, cohabitating couple to approach the Church to receive the sacrament of marriage. They were the first couple in 18 years to be married at the local church.

During the early days of the shutdown and knowing how important sacramentals are to Yup'ik Eskimo Catholics, Fr. Stan walked 22 miles roundtrip in below-freezing weather to deliver blessed palms to parishioners in a remote village. When asked about the journey, the priest's explanation reveals a sensitivity that underlies his entire ministry: "The Yup'ik Eskimo people are deeply rooted in nature, so they intuitively understand the connection between the physical and the spiritual world. Because they get that the physical world can be a conduit for grace, I took them the palms because I knew they would appreciate having something tangible to focus on during Holy Week."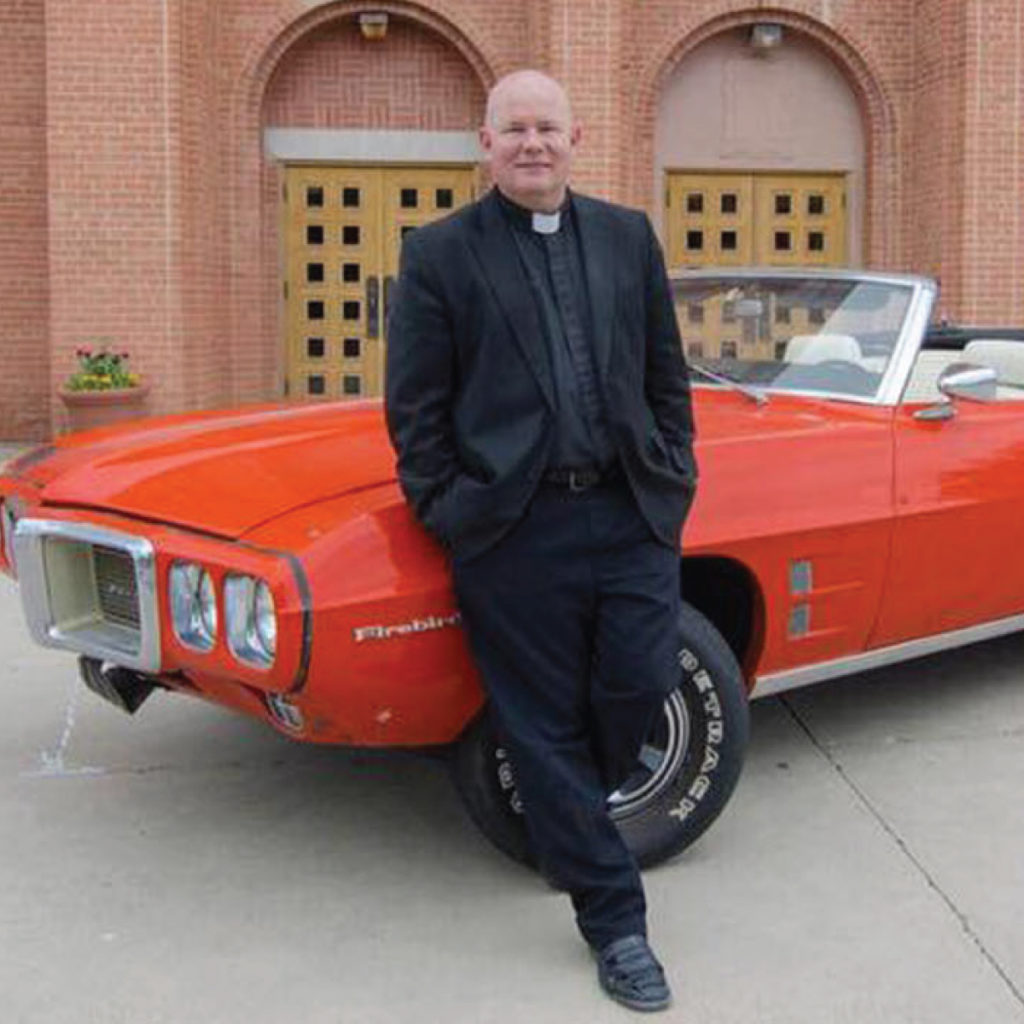 Fr. Matthew A. Keller | Diocese of Gallup, New Mexico
His story:

Fr. Keller will tell you, "It is all about creation and restoration." Born and raised on the Navajo Nation, Fr. Keller's family lived next to a Catholic church that was under construction, and in the adjacent lot, he and his father restored cars. Perhaps this is where Fr. Keller first saw the concept of creation and restoration in action.

When Fr. Keller sold his own restored car for college funds, he thought again about the phrase "creation and restoration." After earning a business degree and cultivating his love for bluegrass and country music, he eventually answered the call of the priesthood. When he was ordained for the Diocese of Gallup in 2002, he thought his car hobbies and song-writing days were behind him.

The Diocese of Gallup  serves seven Native American reservations, including the largest indigenous nation in the country: the Navajo. In this distressingly poor diocese, finding young men who are willing to serve the poorest of the poor is not easy. Another immense challenge is finding funds to educate those who discern. The Diocese has no seminary; therefore, these young men must go outside New Mexico to receive the education they need.

Soon after Fr. Keller was appointed the rector and vocations director of Sacred Heart Cathedral in 2012, he recognized the critical need for funds to educate seminarians throughout the Diocese. This need sparked an idea for a fundraiser. He turned Sacred Heart Cathedral's garage into a body shop. A generous friend donated a 1972 Chevelle SS, and auto shops, parts stores, car dealers and volunteer mechanics helped Fr. Keller restore it — creating V8s for Vocations in the process. That 2014 raffle featuring the fully restored Chevelle SS raised $140,000. In 2020, its sixth year, the V8s for Vocations raffle raised nearly $250,000.

Why he inspires us:

A surprising element of V8s for Vocations is how it has turned into an opportunity for community bonding. Not just mechanics and classic car fans attend, but all kinds of people. Men who would not have come in the front door of a church are suddenly lining up to come through the back door. Through national and international recognition, the program has raised awareness of the need for more priests and the funds necessary to educate them.

Fr. Keller is, above all, a priest of God, and his most important contributions to the faith are being a pastor, serving at the altar of God, and bringing Our Lord to others by his vocation. When he was appointed to the Sacred Heart Cathedral, he established a weekly Thursday evening Adoration and Benediction, and weekly Solemn Vespers with Benediction on Sundays. As the chaplain of the Sacred Heart elementary school, Father and his parochial assistant provide daily 5- to 10-minute catechesis lessons. Fr. Keller directs the Diocesan Office of Mission Resources, sending priests, deacons and religious to parishes all over the country to raise awareness of the plight of the Native American poor in the Diocese. Father is also a vicar general and moderator of the Curia, chaplain for the Knights of Columbus New Mexico State Council, and a member of the Presbyteral Council and the College of Consultors.

The pandemic hit Native American communities in Gallup especially hard, and hospitalizations in both Gallup hospitals raged to untenable levels. Fr. Keller, like many other priests of the Diocese, experienced an overwhelming amount of requests for funeral services and the Sacrament of Anointing of the Sick. In serving others, Fr. Keller himself likely contracted the virus and became seriously ill. After a tense few weeks, there was a realistic hope he would make a full recovery. Two months later, with the many prayers from those who love him, his road to a full recovery is still ahead for him. But Father is grateful to be alive, and he is beginning to serve fully as a priest again, restoring all things in Christ with the grace of his priesthood.
Amy Graham | Diocese of Grand Island, Nebraska
Her story:

Amy Graham was born and raised in Valentine, Nebraska, and studied music and education at Chadron State College (CSC). She initially pursued a career teaching music, but Amy returned to where her heart was, back at her alma mater, determined to make a positive impact and serve at CSC's Newman Center. She has been the director of the Newman Center ministry for several years now and is currently working on her master's degree in counseling.

In her director's role, she serves the Catholic students by offering a ministry of hospitality and accompanying the students in their walk with Christ. The Newman Center, working with St. Patrick's Catholic Church, offers regular opportunities for the sacraments, Bible studies, retreats and meals. The center is open nearly every day to host students who drop in for coffee or prayer time, and to provide a house where the students can gather to enjoy fellowship, study groups and mentoring.

"I cherish seeing the students come as freshmen and, what seems quite quickly, leave as seniors, having been able to walk with them as they grow spiritually," said Amy. "I love that we provide a safe place for them to explore their faith and have a home away from home."

Students and administrators will often remark how much they receive beyond the services and teachings the center provides. Amy's level of engagement and sincere humility and gentle disposition make the Newman Center so impactful for the participants and, in turn, the community they serve.

Why she inspires us:

CSC, being a small public university, depends on the ministry of the Newman Center to provide the spiritual formation of its Catholic students. Amy has fully embraced this ministry of providing college students with a connection to their Church. Her programs at the Newman House have given a home to Catholic students in a remote part of the state, creating a setting that relates faith to their life experiences.

Under Amy's direction, the students from the Newman Center make an impact beyond campus by serving at the local parish and in ministries run by the Diocese of Grand Island. One community outreach sponsored by the Newman Center is an annual Thanksgiving meal that serves multiple faith communities in town. Its impact is far reaching, and the meal is a celebrated part of the local culture. Amy also leads an annual service opportunity for students during spring break. They serve both in local social ministries, such as the soup kitchen, and travel to the Red Cloud Reservation to serve the Oglala tribe in South Dakota.

As noted by Rev. Joseph G. Hanefeldt, bishop of Grand Island, Amy's relationship with the students directly impacts their enthusiasm and greater involvement in ministry.

"More than simply offering programs … Amy engages the students personally. She connects their faith to their daily challenges by the witness of her own faith and virtue. She has a strong credibility with those who come to the Newman Center because of her consistent witness of faith, her joyful Christian disposition, and her beautiful servant's heart. Amy is truly the light of Christ in the community of Chadron."
Fr. Bob Goodyear, S.T. | Diocese of Jackson, Mississippi
His story:

At 27 years old, and soon after his ordination, Fr. Bob Goodyear, S.T., was sent to what would become Holy Rosary Indian Mission of Philadelphia, Mississippi, to work with the Mississippi Band of Choctaw Indians. Shortly thereafter, he would recall the lessons of his youth: moving every nine months with his devout Irish Catholic family, learning to assimilate into his new community, and picking up the skills he needed to get to know his new network. Unlike those early days of navigating new schools and after-school activities, on the reservation, he soon found he was entering a whole new world.

To understand the story, you must understand the geography. The Choctaw Reservation is not one piece of land. It is eight different Choctaw communities in 10 counties. In 1975, when Fr. Bob arrived, approximately 3,200 Choctaws lived on the reservation. Today, that number has grown to nearly 11,000. The Holy Rosary Indian Mission is not one church but three: Holy Rosary, the main church; St. Therese Mission, about 15 miles away; and St. Catherine Mission, another 45 miles away from the main church. However, it was not the physical distance alone that presented obstacles.

The Choctaws had their own language, government, school system, hospital and police force (once called the Horse Riders). And more than this, they had their own customs and way of viewing life. Prior to becoming Christians, they had no organized religion, but they did have a strong belief in "medicine."

A young Fr. Bob soon realized that with all they had, there was much missing, and that was costing many Choctaws their lives. The suicide rate on the reservation was 12 times the national average. And while there were many programs — from the Bureau of Indian Affairs, to church programs, a social service program and a mental health program — they were not in communication with each other. Services were disjointed and essentially fell short of their desired goals to help those on the reservation. Those issues were coupled with a distrust the Choctaw had of foreigners and a basic belief that things are as they are and cannot be improved.

Why he inspires us:

Above all else, the center of Choctaw life was the Choctaw language. When Fr. Bob first arrived, Choctaw was the primary language, and it was primarily spoken. Only 2% of the population could read their own language. When he asked the elders to help him learn the language, one responded, "Our language was the only thing the white man could not take from us." That essentially meant that Fr. Bob's journey to learn the language and all seven dialects was one he would need to take on this own. And he did.

What Fr. Bob has built for the Choctaw community is immeasurable. His accomplishments include creating the Choctaw Suicide Council, publishing the Suicide Counseling Manual, and building and leading a counselor training program. He also established the Choctaw Human Services Council and was chosen to be its first director. His first act was to combine the budgets of all the various service programs to be able to bring in Native American experts to train program directors, teachers and social workers. Fr. Bob applied for and received a grant to build a recreation center for the youth, a two-year project that provided jobs and funds for the staff to receive a college education. And he earned his Master of Science in Clinical Psychology at Mississippi State University to give himself the skills needed for the vast issues he was dealing with on the reservation and to enhance his ministry offerings.

And that eight-year language journey, well, he got there, and soon began translating Mass into Choctaw with the help of the elders. He also worked with the State of Mississippi to accept Choctaw as a language, other than English, accepted for college admission. Under Fr. Bob's watch, the Choctaw Learning Program was established, and his copious notes on Choctaw continue to be the basis of much of the materials developed to teach the language from Head Start through high school on the reservation.

Today, as the reservation is home to paved roads and two casinos, Fr. Bob's work is more of a traditional ministry, but no less impactful. The pandemic has hit the reservation hard. He reports since its inception, he has presided over more than 125 funerals, versus 25-30 in a normal year, mostly due to the pandemic. He is now using his position as a trusted outsider to encourage the reluctant Choctaw population to take the COVID-19 vaccine.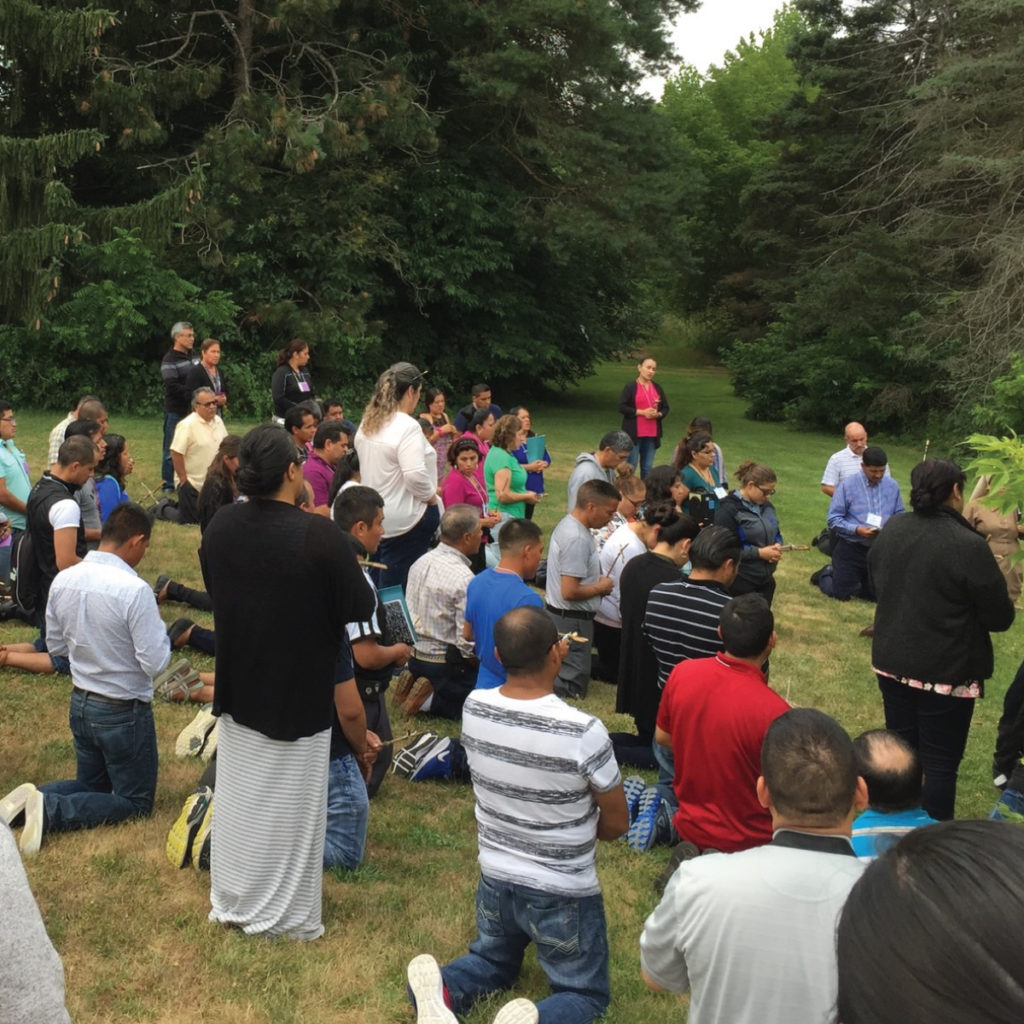 Instituto San Agustin | Diocese of Kalamazoo, Michigan
Their story:

In 2011, the Diocese of Kalamazoo's Office of Hispanic Ministry, with the support of the bishop, developed its own diocesan program — Instituto San Agustin Kalamazoo (ISAK) — a Hispanic Pastoral Leadership Formation Program. ISAK is a response to the request of the people and pastors for a more formal pastoral formation. It is an intermediate-level program designed to form pastoral leaders within a Hispanic/Latino context. Participants are those who already have a leadership role in their parish, but need a more formal formation. The three-year program is composed of seven courses and features a two-day spiritual retreat each year. A three-stage inductive method of teaching promotes the internalization of the subject matter. This process begins with one's life experience and leads to deeper conversion and Christian solidarity.

The general objective of ISAK is to develop participants' leadership abilities as well as their involvement in the Catholic Church through pastoral/theological formation. Specific objectives achieve that, starting with empower ing the participants to take ownership of their present and their future as those baptized in Christ. Another objective is to present fundamental human topics of everyday life that frequently are not discussed but are necessary for integral human development. Additional objectives include the discovery of what it means to be a Hispanic/Latino Catholic in the United States today. Through social analysis and theological reflection, and study of the ecclesiastic structures of the Catholic Church in the United States, they learn how to participate without losing one's cultural identity.

One of the keys to ISAK's success are the mentors the program provides. These volunteer mentors keep in constant communication with the students, the program coordinator and their respective pastors. This allows the pastors, director and program coordinator to be aware of any difficulties the students have, and more importantly, it keeps the students motivated. As a result, ISAK has provided formation for hundreds of lay parish leaders over the last 10 years.

Why they inspire us:

ISAK has had a tremendous impact on the parishes and communities where the students and graduates serve and live. The participants have said that they have more confidence in themselves and are more willing to volunteer at their parishes or even to help out at other parishes.

Many students and past participants have started ministries in parishes with no pastoral leadership in the Hispanic community. Pastors throughout the diocese have seen students take on initiatives and question certain parish pastoral approaches that have led to transformative change. In this past year, many of these new lay leaders have volunteered to do much-needed ministry to those who have been most isolated by the pandemic. Many graduates have taken the lead conducting virtual retreats to keep the parish connected. Additionally, many graduates and current students have worked at the diocesan level during the pandemic as well. ISAK students also report feeling empowered to be "bridge builders" as they interact with leaders of the English-speaking community in different ministries. And outside of parish life, ISAK continues to make an impact. Many students have implemented teachings and aspects they have learned in the classes with their families.

To the delight of so many in the Diocese, the annual graduation numbers are on the rise. From 2011 to 2014, 80 students graduated from the program each year, and since 2015 that number has risen to 90 each year, the capacity of the program. At this time, the program is looking to increase the number who can enroll.

Pastors continue to enthusiastically support the program and want it to succeed because of the positive impact on their parishes.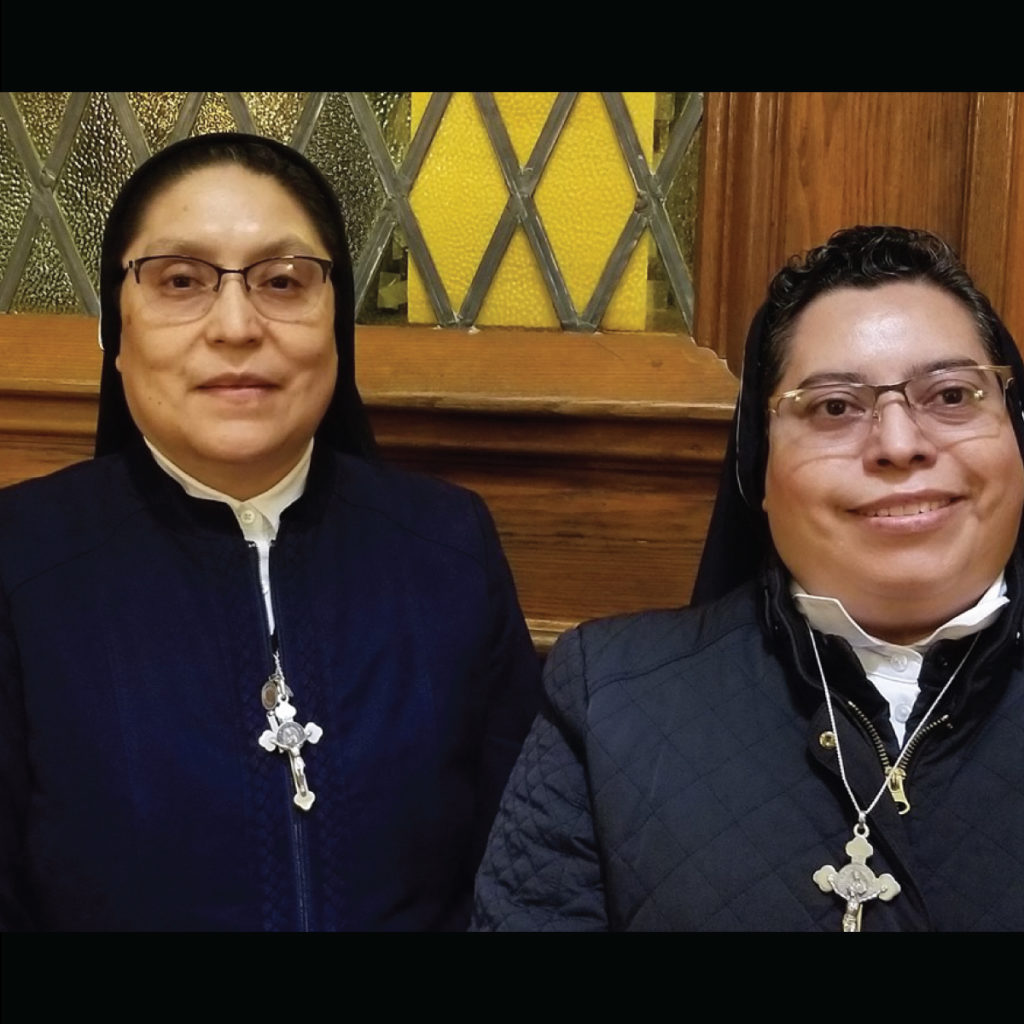 Sr. Maria Imelda Quechol & Sr. Eloise Aquino | Diocese of Knoxville, Tennessee
Their story:

It is daunting to even ponder the immense ministry of Sr. Maria Imelda Quechol and Sr. Eloisa Torralba Aquino of the Diocese of Knoxville and Missionary Sisters of the Sacred Heart of Jesus "Ad Gentes" (MAG). They serve a population of Hispanic people that has grown upwards of 500% in the last 10 years due to the increase of jobs in agriculture and the beef industry there.

The Sisters serve an area of tremendous need that encompasses 13 parishes within eight counties in the Chattanooga Deanery in East Tennessee. All told, these two Sisters minister to a Hispanic population that is estimated to be over 10,000 people. The Sisters are the most visible faces of the Church to the Hispanic community in the deanery, and they are intrinsically connected to the community they serve. If a person or family is experiencing a hardship, they know it. If a family is impacted by COVID-19 and in need spiritually or financially, they are there to help. Sr. Imelda and Sr. Eloisa have been religious sisters for 35 and 26 years, respectively, and both have incredible energy, compassion and love for all they serve. While they work out of the parishes, they are always ready to hit the road, especially as undocumented Hispanics are hesitant to register at parishes. The Sisters are always ready to meet them where they are.

Their vast ministry includes coordinating Masses and the Sacraments for field workers, or catechizing and helping married couples and families. They console the grieving, visit families in their homes, delivering necessities for those in need, and provide rides and support for immigration and medical appointments and school visits. The Sisters take calls any time of the day or night, many of which are emergencies when someone may have been stopped by the police, had an accident, or needed to go to the hospital. They also help coordinate legal assistance and accompany individuals when they go to court. Above all else, Sr. Imelda and Sr. Eloisa ensure people know they are loved and are not alone. Through all this and more, these two Sisters have left an indelible mark of Christ's love upon thousands.

Why they inspire us:

From the onset of the pandemic, the Sisters have been working even harder. They created social networks and developed leaders and advocates to further help everyone stay connected and identify the needs of individuals and families who have been adversely affected by COVID-19 on so many fronts: financially, physically, emotionally and spiritually.

With the help of the parish priests, the Sisters organized visits of the Blessed Sacrament and Masses in open-air locations and outside people's homes. These efforts highlight their ministry — bringing Jesus to families and individuals no matter where they are. As Sr. Eloisa says, "If they can't come to our churches to be before Christ in the Blessed Sacrament, then we will bring Jesus to them!"

The Sisters have also helped coordinate monetary donations to assist with rent, utilities and food since so many have experienced unemployment during the pandemic. They work closely with groups to identify the needs of the community and coordinate with the St. Vincent de Paul conferences within the parish, Catholic Charities, and other community aid organizations.

Perhaps just as important is how through their example they have inspired others to take on charitable endeavors and become leaders in the community to assist with helping others and coordinating assistance. That work will pay dividends both financially and spiritually in the years and decades to come.

That two Sisters could effectively minister to an area with more than 10,000 people, and so many in need in this time of pandemic is hard to believe — until you meet them.

"During this time of pandemic, we could not have been blessed with two more heroic 'Frontline Sisters' than Sr. Imelda and Sr. Eloisa." —Most Reverend Richard F. Stika, Bishop of Knoxville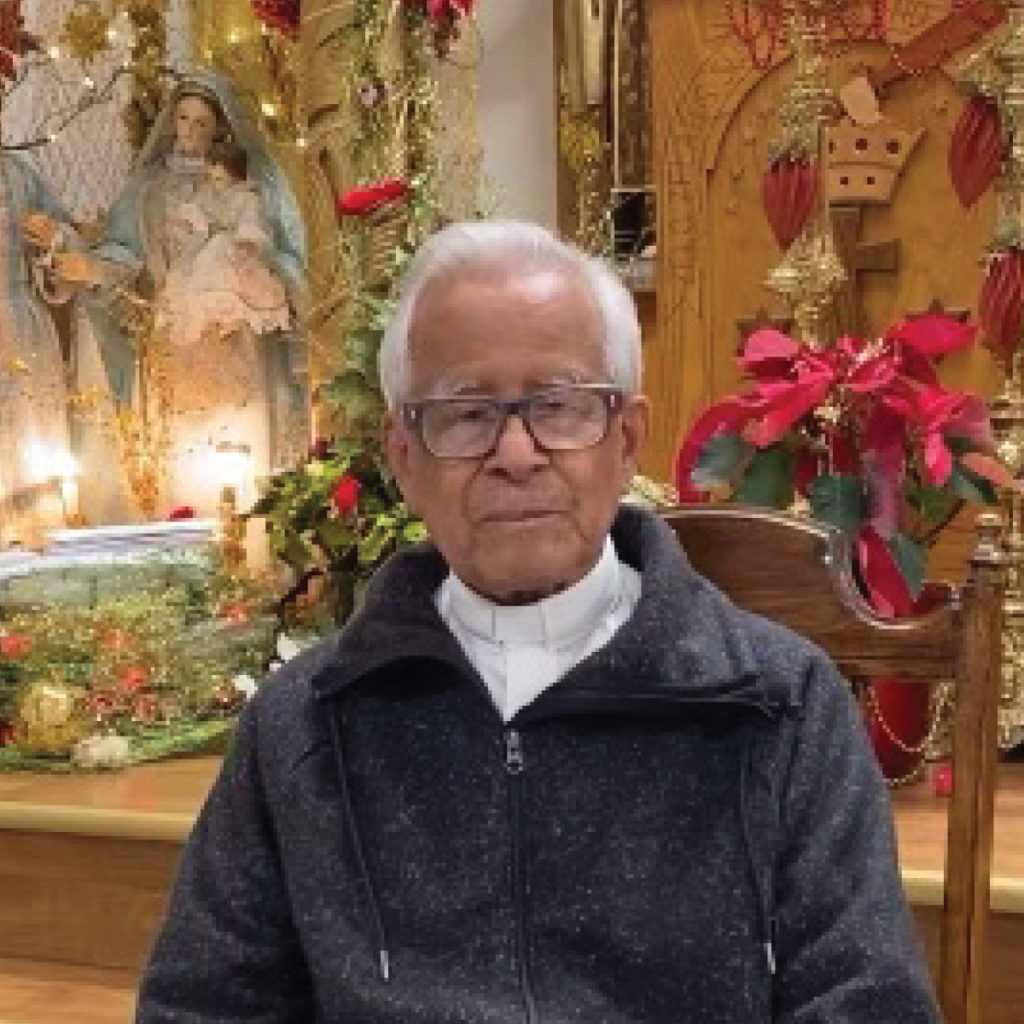 Monsignor Juan Moreno | Diocese of Las Cruces, New Mexico
His story:

Msgr. Juan Moreno's earliest memory was experiencing the first-hand devastation caused by religious persecution in Mexico that lasted for more than 30 turbulent years. He can recall being a child in his mother's arms in church while religious persecutors attempted to close his home parish. It is a moment in his young life that would have a profound impact on whom he would become.

Since his ordination in 1960, Msgr. Moreno, or "Padre Juanito" as he is affectionately called, has served diverse groups of the faithful. He has brought a ministry grounded in his sense of humility to parishes in Mexico first, then to parishes in Texas, and for the last several decades to parishes in the Diocese of Las Cruces, New Mexico. He is the longest-tenured priest in the diocese and is the most identifiable priest in Southern New Mexico.

Before the pandemic, and already in his 90s, Msgr. Moreno, who was by then a "retired" priest serving at St. Genevieve's Parish, would celebrate Mass every Monday and Saturday. He would hear confessions directly afterward, sometimes for hours to ensure every person in line could receive the Sacrament. Seemingly everyone in the Diocese can recount an instance where he was called upon to drop everything to visit a home, assist a family, or rush to the bedside of the dying. Even now, 60 years after his ordination to the priesthood, he continues to give the faithful community of Las Cruces his love and whole being.

Due to his lifelong healthy and active lifestyle and with God's love, Msgr. Moreno is still able to answer the call when the Diocese needs him. With the onset of the pandemic, Bishop Baldacchino requested that Msgr. Moreno become the priest in residence for the local community of Carmelite nuns. This arrangement protects the nuns from the COVID-19 virus. Previously, several priests would rotate celebrating daily Mass and providing the Sacrament of Reconciliation. With Msgr. Moreno in residence, they have been able to minimize their potential exposure while he is able to provide for their spiritual needs. The Sisters join countless others in the Diocese who consider him to be a gift from God.

In 2017, he received a papal award, presented by Most Reverend Oscar Cantu, the second bishop of Las Cruces, following a visit with his Holiness Pope Francis, during which he shared the incredible testimony of Msgr. Moreno. During a Mass of Thanksgiving the same year, he received the title of monsignor.

Why he inspires us:

Msgr. Moreno has embodied Hispanic family values that have allowed his influence to grow among the communities he has served, and he reaffirms the popular beliefs of the faithful in Southern New Mexico. Migrant workers see his humble lifestyle, his old automobile, and personal simplicity as a witness to the truth of the Gospel. He, like them, came from Mexico, and he bridges the cultural gap between their humble origins and the reality in Las Cruces. He exhibits a poverty of spirit that connects deeply with them.

His ever-present, ever-ready ministry has endeared him to people as they can see God's message through his selfless actions, and thus, parishioner participation has flourished wherever he serves.
He is also extremely devoted to those in the hospital and those who are bedridden. He models his service on that of the Good Shepherd and brings comfort where there is pain. No one can recall a time when Msgr. Moreno has left a call for help unanswered.

He is not only an inspiration to the faithful, but also a role model to younger priests. He remains devoted to the study of the Scripture and remains a powerful source of evangelization in his preaching. Msgr. Moreno exemplifies what it means to be a good shepherd and remains focused on the welfare of souls. His devotion to prayer has inspired a new generation of faithful and younger priests.

"Since the moment of my ordination as a priest of Christ, I have lived to serve God's people in a manner modeled on the person of Jesus Christ." —Reverend Monsignor Juan Moreno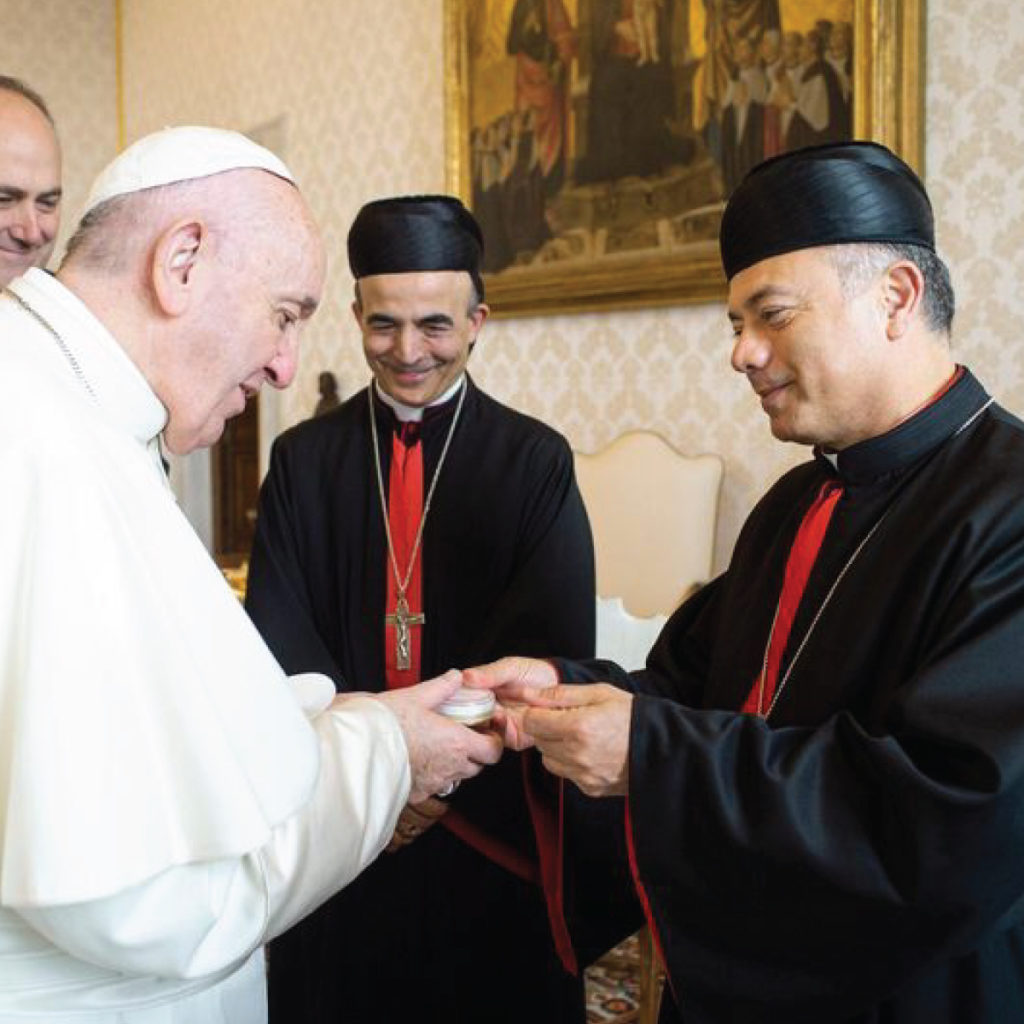 Chorbishop sharbel Maroun | Eparchy of Our Lady of Lebanon, Los Angeles
His story:

Chorbishop sharbel Maroun was born in Lebanon in 1962 to a family of seven. Surviving eight years of Lebanon's civil war, he came to the United States to study computer science. Here he discerned and responded positively to God's call to the Holy Priesthood. Ordained in 1989 and elevated to monsignor in 2007, he has been the pastor of St. Maron of Minneapolis for almost 32 years, and has been serving on the eparchial (diocesan) level in many capacities, such as vocations director, youth director, and director of Evangelization, and he was recently named vicar general of the Eparchy. He was consecrated a chorbishop a few years ago, which is like a monsignor, except he assists the bishop wherever needed. It is worth noting that Chorbishop sharbel spells his name with a small letter "s" because, he says, there is only one Sharbel — Saint Sharbel of Lebanon.

The following are some of the positions he currently holds: president of the Board of Telelumiere International; protopresbyter for Mid-America; member of the Presbyteral Council; member of the College of Consulters; member of the Personal Board; member of the Board of Pastors, and director of the Office for the New Evangelization.

Chorbishop sharbel's impact is far and wide. Not only does he minister to his own parishioners in Minneapolis, but he also reaches people throughout the Middle East with his involvement in Tele
Lumiere/Noursat, a Christian television broadcasting station similar to EWTN, but it airs in the Middle East. It broadcasts in Arabic 24/7 from Lebanon to the Middle East as well as Europe, Africa, North America and Australia.

Why he inspires us:

Chorbishop sharbel's love for God, people and his ministry makes a tremendous impact on everybody he encounters. As the pandemic took hold, and many churches and church services were required to close, Chorbishop sharbel took extraordinary steps to minister to his people, make the sacraments available to them, and bring Jesus to his flock despite the difficult circumstances. For example, he led a Eucharistic procession via car, blessing all he drove by. He offered outdoor confession and celebrated Mass in an empty church that featured pictures of his parishioners posted on the pews. Using parking lots, drive-thrus and any creative way he could to safely minister to his people, he did it. Chorbishop sharbel's good works have been featured in several local and national media outlets.

"I love my ministry to the people of God. I receive more than what I give and feel blessed to witness the power of God working in peoples' lives. If God has given me five lives, I would choose to live them all as a priest." —Chorbishop sharbel Maroun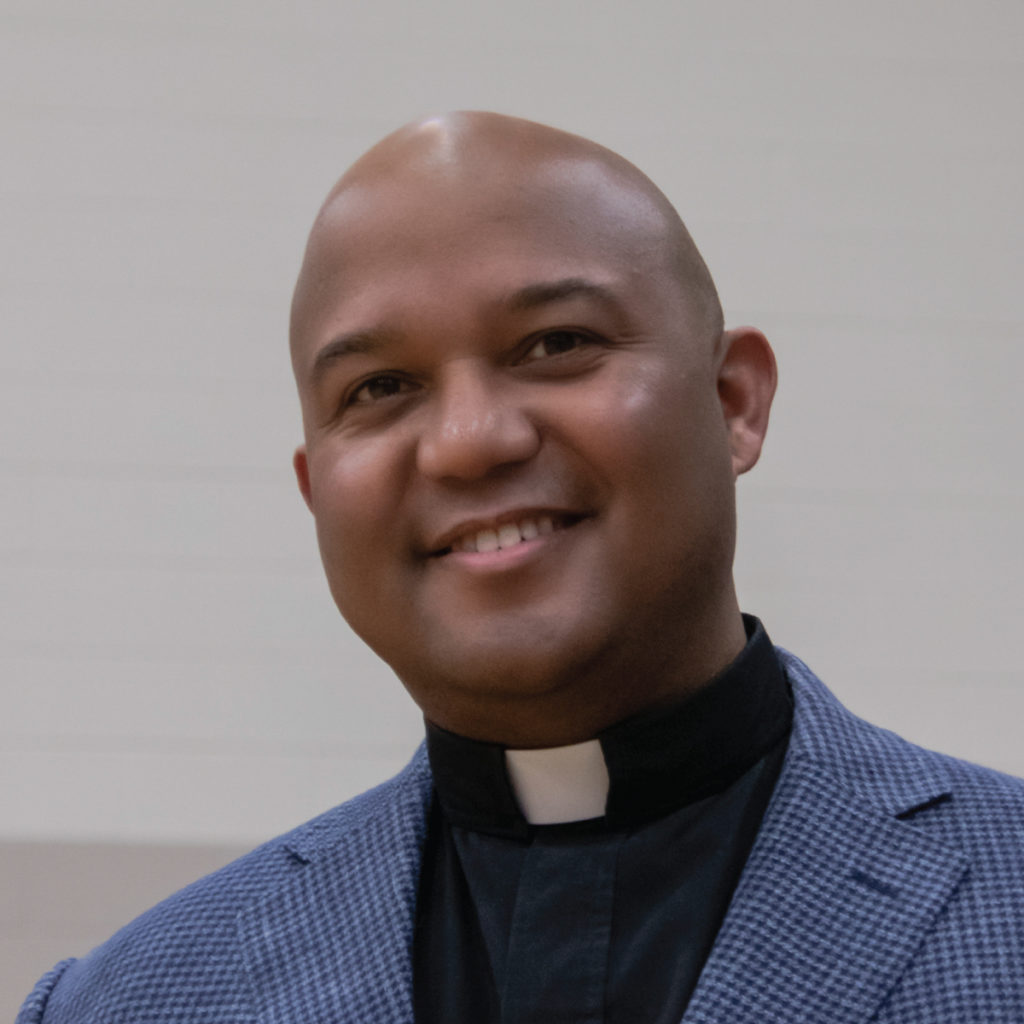 Fr. Norman Fischer Jr. | Diocese of Lexington, Kentucky
His story:

Fr. Norman Fischer was born to an African American father and a mother who is Filipina, giving him a rich cultural heritage on both sides of his family. When he was about nine years old, his parish priest, Fr. Bill Spalding, pulled him aside and told him that he would become a priest one day. Fr. Norman admits he giggled at this because he couldn't imagine that he could become a priest. "They were all over 40 and white. I just didn't see how that part of the Catholic Church would be something that I would feel invited to participate in," he explained.

That sentiment remained until he became a youth delegate to the National Black Catholic Congress when he was a freshman at Centre College. He not only began to interact with other Black Catholics; he saw firsthand that there were other Black priests and religious. "It was a whole other powerful experience of what it means to be Catholic," he said. "I felt at home. I felt alive. I felt that what Fr. Bill prophesied could be realized."

In 2000, Fr. Norman was ordained in the Diocese of Lexington. He has served at St. Peter Claver Parish in Lexington, a historically African American parish with a diverse membership of 260 families, including African American, Anglo, Hispanic, Asian and Congolese families, since 2006. He is also full-time chaplain at Lexington Catholic High School, and enjoys celebrating Mass in Spanish twice a month with the congregation at St. Luke in Nicholasville.

Fr. Norman soon became renowned for his inclusive and varied ministry, especially his ministry for African American and Congolese communities. His extensive use of social media, rap music and a tambourine and his encouragement of exclaiming "Amen" during Mass has also garnered excitement and brought new and younger people back to the Church.

Why he inspires us:

Fr. Norman is a dynamic presence for the Catholic faith, fostering encounters with Christ in his immediate faith community of St. Peter Claver and Lexington Catholic High School. Under his leadership, St. Peter Claver experiences a vibrant worship experience with many opportunities for sharing faith and fellowship, including religious formation and Bible studies, an active youth group, a Knights of St. Peter Claver Council, and several social action committees.

You can find Fr. Norman everywhere, engaging with everyone he meets — on the football field, at the supermarket, on social media, at a local concert. His ministry's motto of "Taking Church to Where People Are" and his warm, welcoming and relatable ministry are the reasons St. Peter's has experienced a 50% increase in parishioners and is now in the midst of a capital campaign to build a bigger church. Fr. Norman's ministry leaves no one behind, young or old, sick or healthy, fully committed to the Catholic faith or those living on the margins of society.

He started the Lighthouse Ministry when he observed a great need to support parishioners who had lost a spouse. His program Pilgrim Power finds Fr. Norman leading over 100 members of St. Peter Claver on pilgrim tours to Italy, Spain, France and the Holy Land. In service to the entire diocese, he is also part of the Commission for African American Catholic Concerns, which reaffirms and celebrates the African American Catholic heritage and experience in the Diocese. As students have returned to Lexington Catholic for in-person learning, Fr. Norman ministers with proper health and safety protocols, offering Mass in the school chapel for youth, faculty and staff; offering spiritual activities, such as the rosary and LIFT chapel devotion; and collaborating with the spiritual life department for all school Masses. He also organizes and conducts virtual retreats for youth and the annual retreat for faculty, and always remains available to accompany students in their faith journeys.

With over 4,000 Instagram followers and 5,000 Facebook friends, he is often contacted by non-Catholics who ask for prayers and have questions about the Church.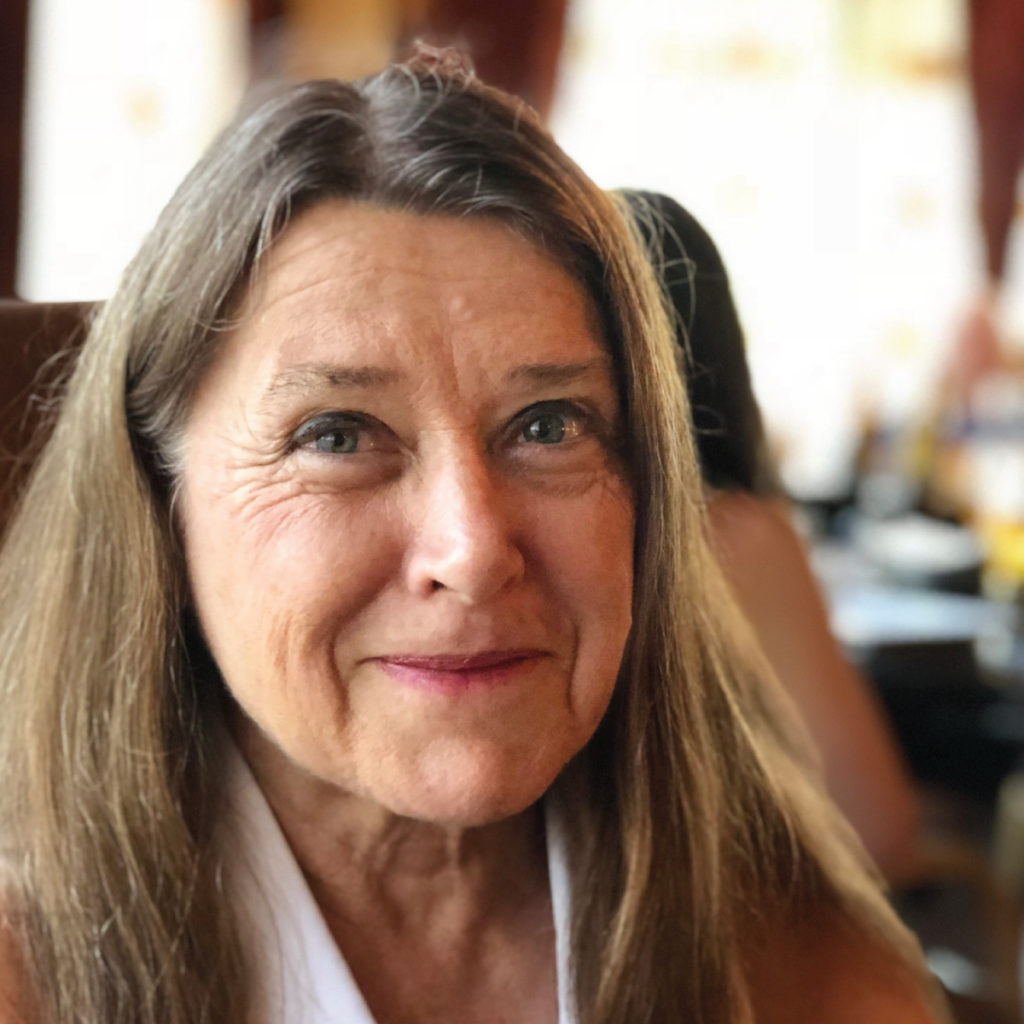 Karen DiPippa | Diocese of Little Rock, Arkansas
Her story:

Karen DiPippa has served as the director of the Westside Free Medical Clinic (a ministry of Catholic Charities of Arkansas) for more than 30 years. A long-time social justice advocate with a relentless compassion for those in need and without access to medical care, Karen has created a vast network of dedicated professionals under one roof to deliver care to hundreds in need.

Karen grew up in a military family that strongly encouraged serving others. Throughout her life, she has been an advocate for the marginalized by focusing on health care and prison reform. She came to the Westside Free Medical Clinic in 1989 with a Bachelor of Science in Health Education and later added a master's in pastoral studies/theology. She is also a certified pharmacy technician.

Karen is a board member of the Arkansas Coalition to Abolish the Death Penalty and a founding member of the Arkansas Coalition of Charitable Clinics, a collaborative network that works to improve access to health care for uninsured Arkansans. She serves as a lobbyist for the Diocese of Little Rock on health-related issues, and successfully got a bill enacted that allowed charitable clinics to accept surplus medicine from nursing homes.

Karen and her right-hand program assistant, Flor Lopez, are employees of the Diocese of Little Rock and the only paid staff at the clinic. Flor is bilingual and has been vital to provide quality care to their numerous Hispanic patients. They are assisted by 15 volunteer bilingual professionals and interpreters, most of whom are certified as medical interpreters.

Through Karen's consistent recruiting efforts, the medical volunteers include 16 physicians, 10 nurses, 7 pharmacists, and 19 non medical personnel. Students at the University of Arkansas for Medical Sciences College of Medicine, College of Nursing and School of Pharmacy also provide volunteer assistance.

It is a big endeavor, but due to Karen's masterful efforts with administrative tasks, medical staff and volunteer recruitment, and her fundraising expertise, they have been successful. And with her steadfast commitment their is little doubt they will be able to meet their goal to expand services in the next year.

Why she inspires us:

Relocating the clinic to the diocesan campus and offering health education classes have been two of Karen's major goals. In 2018, the clinic moved from its home of 36 years at a Methodist camp on the western outskirts of Little Rock to the campus of the Diocese of Little Rock, which is much more accessible and in the central part of the city. This move allowed the clinic to be housed in the same building as Catholic Immigration Services, another ministry of the diocese. Now, many patients have a greater sense of access, safety and trust that has long been associated with the immigration office.

The diocese provides the primary funding; however, Karen has worked hard over the years to expand the clinic's funding sources. Two of the larger parishes now provide grants that fund lab tests made available through a partnership with St. Vincent Hospital. Karen also recently obtained a significant multi-year grant from the Arkansas Department of Health that has allowed her to expand numerous offerings. And finally, patients are able to donate whatever they can, although no one is ever required to pay.

As the pandemic hit in March 2020, Karen once again mobilized her volunteer team to provide telemedicine services, mail masks and information about COVID-19, and send gift cards to patients to buy groceries and other basic needs.

Over the last 30 years, she has been called a tenacious, resourceful, intelligent and humble advocate for those in need. Ultimately, she is a provider of health care to hundreds who would otherwise have nowhere to turn. Their her compassionate care, Karen represents the Catholic faith to the patients who come through their doors by serving every person with dignity and respect rooted in the Gospel in a myriad of ways.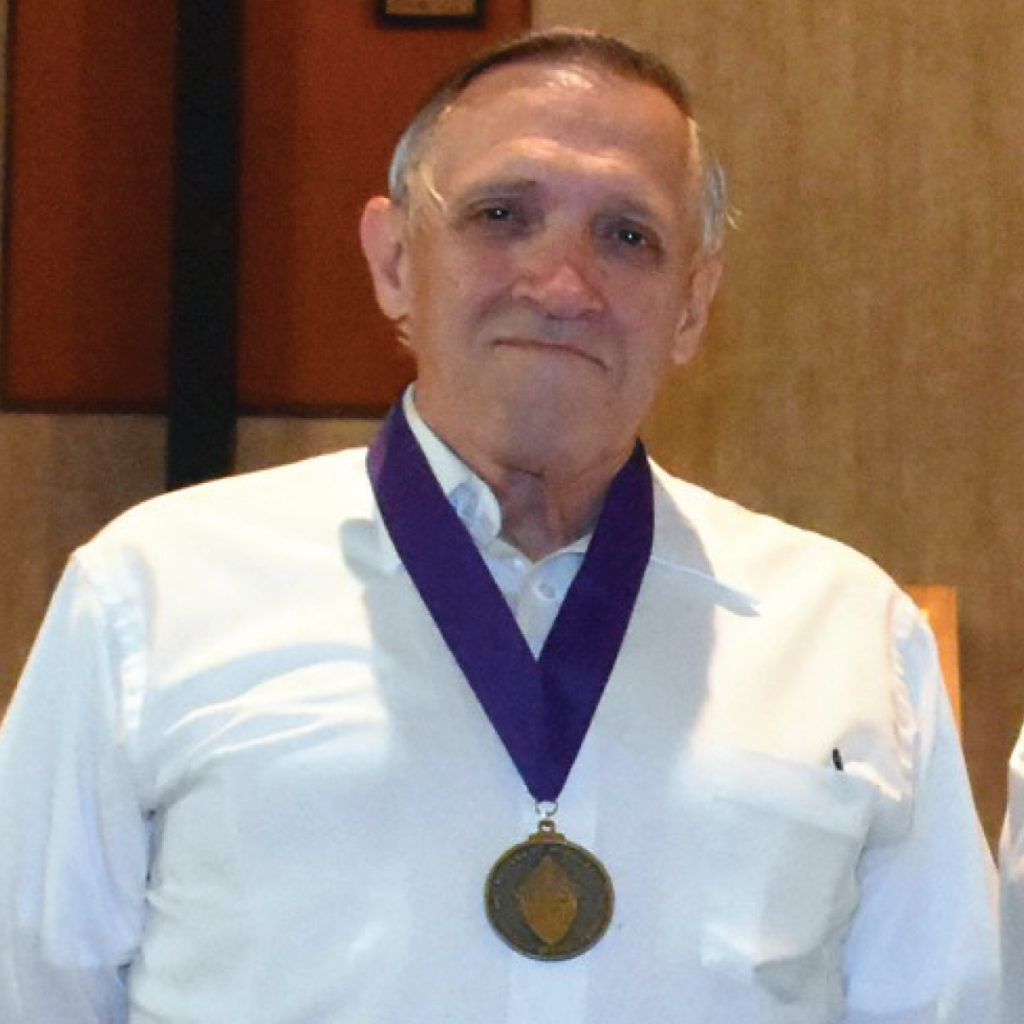 David Guenther | Diocese of Marquette, Michigan
His  story:

David Guenther has long been one of the most active members of his parish, St. Paul Catholic Church in Negaunee, Michigan, in the Diocese of Marquette. A retired meteorologist for the National Weather Service, he has held leadership positions in the local Knights of Columbus, including several terms as Grand Knight and Trustee, as well as Major Degree Staff Captain and Color Corp Commander and he continues to be an active member.

A loving husband to his wife, Leanne, whom he shares three children and five grandchildren, David demonstrates an extraordinary commitment through his service and leadership to St.Paul's, the Knights of Columbus, and throughout the diocese. He continues to serve in varied parish roles, including finance council, lector, server, eucharistic minister, and assists with K-12 faith formation. There is no task too big or too small that he has not volunteered for; including stuffing envelopes, spring cleaning, yard work, or leading the rosary before Sunday Mass.

The most inspiring aspect of David's Christian service is his humility. His pastor says, "Most everyone who knows him will testify that there is simply no question as to why David serves as he does. Simply put, he loves Jesus and is deeply grateful for having been redeemed by and through him."

In 2020, the Diocese of Marquette, in recognition of his service, awarded him the Legacy of Faith Catholic Service Award, which he accepted along with his loving wife.

Why he inspires us:

David has inspired others to serve and fully embrace the parish as a community of good doers.One parishioner remarked, "Since I met David Guenther, I have begun using him as an example of how a good Catholic gentleman should act."

David has also removed barriers to service and made it easier for others to participate. To help parishioners remember to donate in the monthly food drive, he arranged for bright red Knights of Columbus bags to be distributed to parishioners for them to return filled with food. In his excitement about the bishop's call for evangelization, David established a booklet kiosk in the church with titles for building the domestic Church. When the bishop called on him to coordinate the reception and distribution of the diocesan hymnals for all Upper Peninsula parishes, he jumped in and embraced this huge task with much joy and hope.

He is everyone's go-to person in the parish and is recognized as a pillar of the church. David is blessed with a warm, engaging sense of humor and is easy for parishioners to talk to. His visible example of faithful service, gentle caring and humbleness has inspired others.

Perhaps one of the most inspiring aspects of David's lived faith is his commitment to his family. He and his wife, Leanne, participate in and share their faith together in beautiful ways. All their adult children and their spouses practice their faith and assist in David's efforts. Although deeply committed to the Knights of Columbus and his parish on many levels, he and Leanne have maintained a balance that many have witnessed and admired, as they always seem to have ample time for each other as well as their children and grandchildren.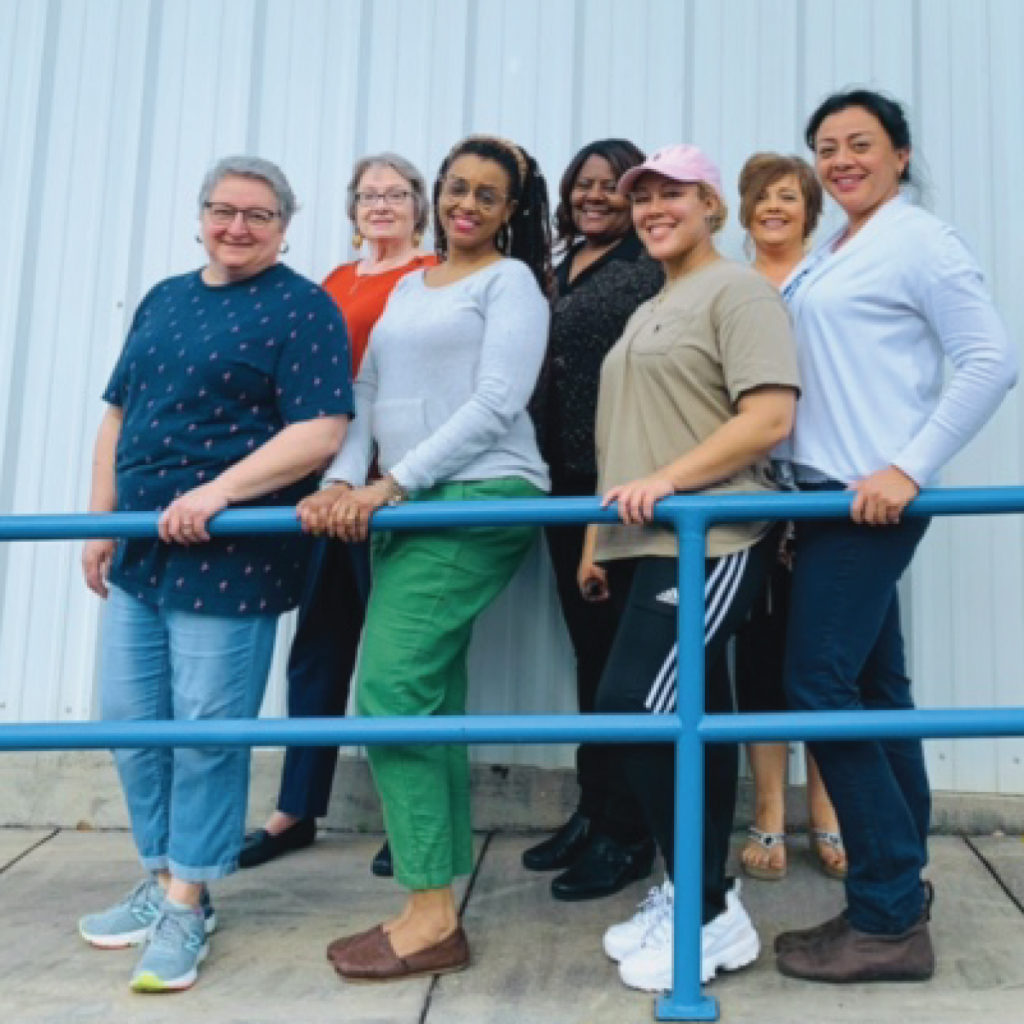 Catholic Social Services | Archdiocese of Mobile, Alabama
Their story:

Catholic Social Services (CSS) of the Archdiocese of Mobile includes five service centers located across the 20,000 square miles of the lower 28 counties in Alabama. CSS's 63 employees deliver on its motto every day: Providing Help, Creating Hope.

The typical services they provide include: emergency assistance, family counseling, pregnancy and parenting preparation classes, adoption and infant foster care, disability service, St. Teresa of Calcutta senior ministry; home repair program, refugee resettlement services, and a community thrift store.

In 2020,as the pandemic descended and not one, but two hurricanes, Sally and Zeta, impacted their community, the organization assumed more disaster relief to respond to the urgent needs of nearly 31,000 people . At the beginning of the pandemic as many non-profit aid organizations closed, CSS and its employees were determined to maintain their regular operating hours. Quick and creative pivots in their use of technology allowed many of the case workers to continue to assess client needs and refer resources over the phone and video conference. Many of their team had to improve their own computer skills and then tutor their clients so they could scan and upload and sign documents. It was a learning curve for all.

Archbishop of the Diocese, Thomas J. Rodi, referred to the CSS staff as essential workers who emerged as "the backbone of Diocese's relief efforts." The CSS staff were inspired by his words, but it was their
round-the-clock operation that inspired others to support their efforts through grants and other in-kind donations. Grantors such as the Community Foundation of Southwest Alabama and Catholic Charities USA were instrumental in providing immediate funding to assist the thousands of urgent calls for assistance they received in those early days of the pandemic.

Why they inspire us:

Coordinating the tremendous aid response by the community and corporate partners, and then quickly getting that aid to their clients as multiple disasters were occurring, speaks to the ministry and commitment of CSS and its employees. And since those early days, CSS has continued to enhance its services and inspire the community to join their efforts.

CSS's emergency response included: curbside pickup of food and household items, and arranging for delivery of those items to the elderly and disabled clients, as well as finding new sources to buy food in bulk to fill their pantry when the local food bank was overwhelmed with requests. One center delivered 220 purchased meals to the homebound elderly in those first couple of weeks. Hoping to keep the local economy going, CSS purchased restaurant gift certificates for dozens of families to get meals. Partnering with Borden Dairies, CSS distributed 560 gallons of milk and thousands of bags of shelf stable food to over 200 families. The Community Foundation of Southwest Alabama was inspired by their efforts and provided a $50,000 grant to provide immediate food, rent, and utility assistance for those whose income had been interrupted by business shutdowns and layoffs.

CSS contacted businesses through the Chamber of Commerce and Downtown Business Alliance to solicit and coordinate additional resources. This initial outreach provided 100 clients with $300 of rent assistance and $100 in emergency utility assistance to 104 households.

"Catholic Social Services centers are always there for those in need," remarked a current client. "Three disasters in one year stretched personnel to the limits, both financially and emotionally, but they rose to the challenge and met the need. These unsung heroes worked every day without question or fear of getting sick. They knew people were in need and placed the needs of others ahead of their own. They were diligent and creative in order to provide the services needed."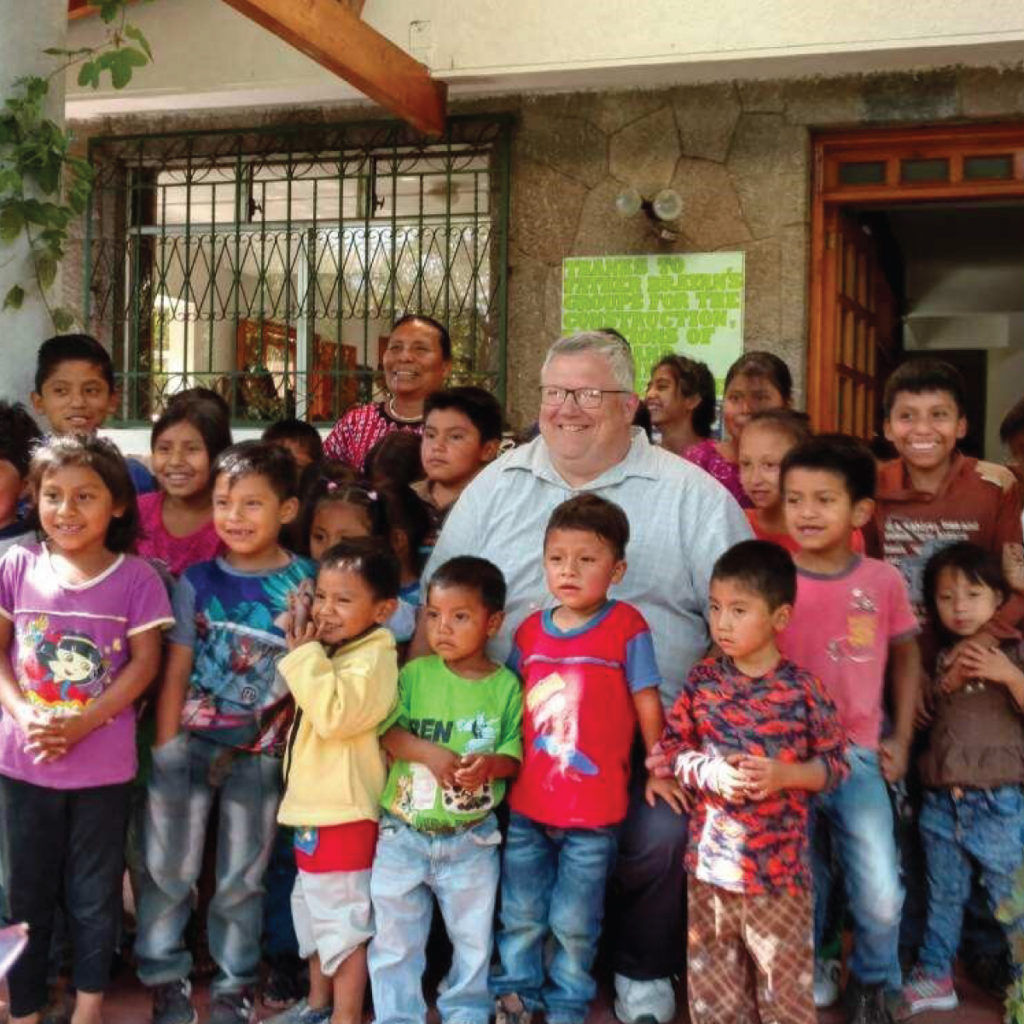 Fr. Brian Oestreich | Diocese of New Ulm, Minnesota
His story:

In his 28 years of ministry, Fr. Brian Oestreich has served 17 parishes across the Diocese of New Ulm. He currently serves as the pastor of the Spirit of Life Area Faith Community that includes Holy Rosary in Graceville, St. Michael in Madison, St. John in Ortonville and St. Joseph in Rosen. He has been a tireless advocate for the poor who live in the rural communities of the Diocese in Minnesota along the South Dakota border. He is the founder of the Works of Mercy Center, which distributes thousands of pounds of food as well as basic necessities to the poor. When he talks about his ministry, he quotes Dorothy Day: "We don't judge, we don't ask questions. If people are hungry, we feed them. If they are naked, we clothe them."

When Fr. Brian arrived in New Ulm, he was unaware of the extent of the local poverty in his rural counties. He recalls looking out his window on a cold day and seeing some kids going to school without coats, hats or mittens. He made some inquiries and found out about the vast number of impoverished families. He said. "I had to do something. When I was a young priest, I remembered helping out with a ministry called We Care, and was inspired by the work of Mary Ann Larsen (a 2003 Lumen Christi Award Winner), and thus, Works of Mercy was born."

Through Fr. Brian's example and ability to organize his parishioners, the local communities are seeing the Catholic faith in action. One day a man approached Fr. Brian when he was donating blood at the local community center. The man introduced himself as the local Baptist minister and said, "I just want to shake your hand and thank you. I wish that I could do half the work that you are doing for the people of our area." Fr. Brian was quick to point out that he didn't do it all himself and that God has blessed him with a charism of sharing his vision and inspiring and organizing others to join him.

Why he inspires us:

When he recalls that day watching the children heading to school, he remembers it as the spark that became the Works of Mercy Center , housed in an unused school in Graceville, Minnesota. In the nine years since that eye-opening day, his parish has delivered 5,000 coats to those who need them. But they didn't stop there. While delivering coats, he came across families who had not eaten for a couple days. Some slept on the floor because they did not have a bed. So he did what he was called to do — start organizing people and sourcing supplies. And soon, supplies began to flow in. A local turkey processing plant he contacted began to provide his ministry with excess USDA-approved turkey to distribute, and donations of clothes, shoes, bedding and toiletries started coming in by the truckload.

Fr. Brian will tell you there is so much more work to do, especially as they are receiving more requests from outside the diocese, and they are committed to helping as many as they can. Every month, more than one ton of turkey products and other groceries are delivered to those in need. Items such as diapers, baby wipes and blankets are donated to crisis pregnancy centers across the diocese. The ministry started a backpack program for local public schools in which kids take home backpacks packed with food, and a local Native American reservation in South Dakota is receiving food and other supplies. And women living in a safe house as they recover from being in the sex-trade industry are receiving basic living supplies.

Thanks to Fr. Brian's ministry and with God's grace, an estimated 20,000 individuals and 10,000 families will be positively impacted by the Works of Mercy Center by the end of 2021.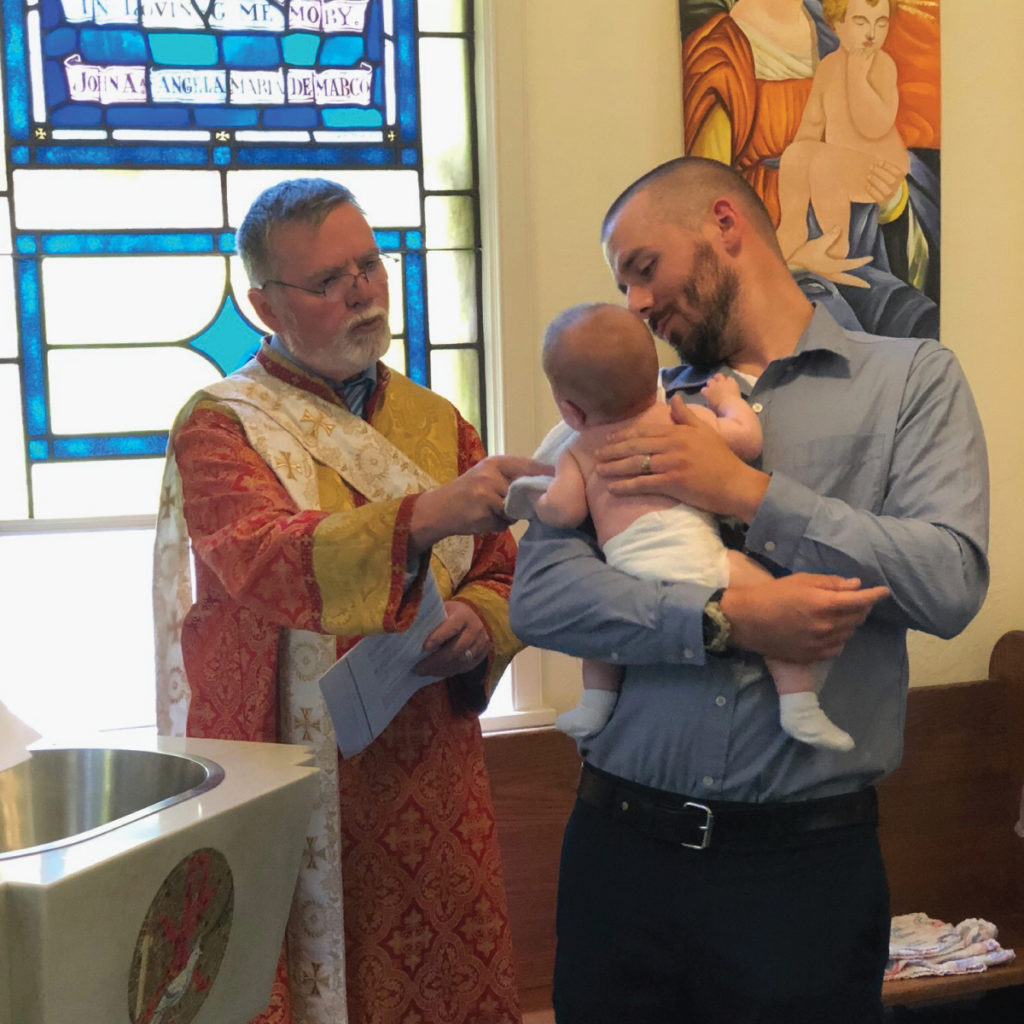 Patrick J. Dempsey, Sr. | Eparchy of Our Lady of Nareg, California
His story:

At around seven years old, Patrick Dempsey Sr., wandered into St. Mark's Armenian Catholic Church in Wynnewood, Pennsylvania, and ever since he has been a vital member of the parish. In the 60 years that have passed, he has assisted every one of St. Mark's pastors, from serving as an altar boy to his current position as subdeacon (a minor order that serves on the altar and assists the priest during the liturgy) and parish administrator. Professionally, Patrick was an accountant, and although this loving husband, father and grandfather has retired, he still manages the finances and prepares the tax forms for the parish each year. But it doesn't stop there. While it is unusual to have a lay administrator of a parish, a position usually reserved for a priest, it was evident quite early in his service to St. Mark's that Patrick was the best person for this job. He has performed it with distinction for more than 30 years.

Patrick's duties include everything from organizing the youth ministry and religious education classes to scheduling and overseeing religious services and other parish events. He opens and closes the church every day and prepares and emails the weekly bulletin. As manager of the parish's finances, Patrick has leveraged his professional experience to guard the parish's assets and ensure they remain on a fiscally responsible path.

Since its founding, St. Mark's has been composed of immigrant families, which now include first-, second-, third- and fourth-generation survivors of the Armenian Genocide. Many of the faithful are still traumatized by their history and carry serious emotional burdens. Patrick's ever-present calm and welcoming presence has been a gift to this parish that consists of a diverse community and has experienced much inner turmoil. With God's grace and Patrick's steady hand and strong faith, the Church remains the center of their lives.

Many believe without Patrick the parish would not exist. Furthermore, most would agree that he has been the most pivotal person in the parish's existence over the past half century. And three years ago, when the pastor at the time died unexpectedly and tragically, it was Patrick who guided the parish through.

Why he inspires us:

Although a priest offers Mass on Sundays, Patrick does everything else. He has the titles of administrator, parish manager, financial manager and so much more. Patrick is there whenever anyone, including the bishop, needs him. Through his commitment and exemplary life as a Christian and a family man, and his 7-day-a-week dedication to the service of his church, he is an inspiring example.

One extraordinary aspect about Patrick is his unique ability to engage people from every walk of life. In his 60 years at St. Mark's, he has witnessed a broad spectrum of personalities and service styles, yet he has always been able to put the good of the parish first. He credits Fr. Leo, the priest at St. Mark's in the early 1960s, and his gentle personality with teaching him how to get along with everybody.

Repeatedly, and especially as the pandemic took hold, Patrick's skills as financial manager of the parish have been tested. As capital expenses accrued, and revenue streams became challenged, his creative and patient problem-solving skills have once again navigated the parish through hard times and have brought the St. Mark's faithful even closer together.

"Without Patrick's unparalleled dedication, integrity and honesty … the parish would not have survived to this day." —Most Reverend Mikael Mouradian, Bishop of the Eparchy of Our Lady of Nareg.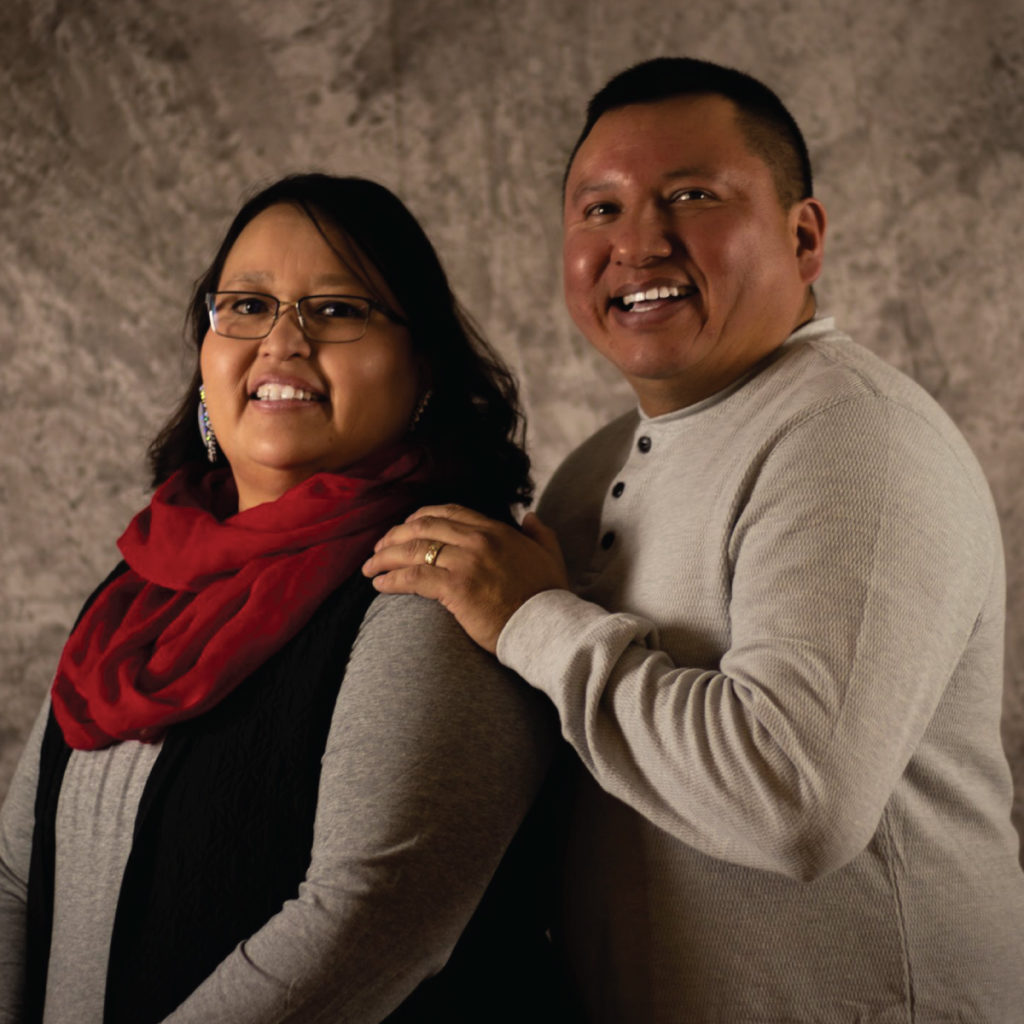 Jenny & Ben Black Bear | Diocese of Rapid City, South Dakota
Their story:

Jenny and Ben Black Bear III are members of the Rosebud Sioux Tribe from Rosebud, South Dakota, and lifelong Lakota Catholics who grew up in the Catholic Church. Ben's father is Deacon Ben Black Bear, Jr., who was ordained to the permanent diaconate in 1976.The Black Bears met in high school, were married in 2000, and have three grown children. Ben served in the U.S. Army and was deployed to Iraq in 2006-07 while Jenny and the children returned to Rosebud to be closer to family. During this time, Jenny became more involved with the Catholic Church. Once Ben returned home safely, they were both employed with tribal programs on the Rosebud Reservation. They also started volunteering at the tribally owned radio station, KINI, on Saturday mornings, and by 2011 had become active members of their parish, St. Charles Borromeo, in St. Francis.

It did not take long for friend and mentor Fr. Tony Lusvardi, S.J., to realize their return to Rosebud and to its Catholic community was a gift from God, and he guided them to new roles. Jenny was hired as the director of Religious Education for St. Francis Mission (SFM), and soon thereafter Ben was hired as the parish administrator for three of the parishes on the reservation. Through their work with SFM, Jenny and Ben were both able to attend the Loyola University of Chicago Institute of Pastoral Studies and obtain the Parish Health and Wellness Ministry certificate. Jenny completed the basic certification for the Veritatis Splendor Institute (VSI), a diocesan-run catechesis certification program, in 2015. Ben is currently enrolled in the VSI Basic program, and Jenny is in the Masters Certification program.

The Black Bears are the embodiment of the vision of SFM to develop Lakota leadership for the local Catholic Church. SFM is a Jesuit-led ministry founded in 1886 on the Rosebud Indian Reservation in south-central South Dakota. Today, the Black Bears collaborate with a team of Jesuits, a Lakota deacon, several other commissioned Lakota lay ministers, and numerous Lakota lay men and women to make the work of the Church possible for 12,000 Sicangu Lakota people on the Rosebud Reservation.

Why they inspire us:

As director of Religious Education for SFM, Jenny and her staff provide in-school and after-school religious education in four tribal and/or state public schools on the Rosebud Reservation. Children in first through eighth grades are released once a week from these schools to attend religious education. Before the pandemic shut down all schools on the reservation, Jenny's staff typically reached 250-300 students each week with Catholic faith formation. The religious education program extends religious formation for children on Rosebud into the summer months through summer camps. These camps are week-long Bible school programs offered in five reservation communities that can draw up to 150 children per camp. Many of the children who participate would otherwise never have any contact with the Catholic Church or the Mission. These camps are staffed by the mission's religious education teachers, young Jesuit seminarians in formation, Jesuit volunteers, and students from Jesuit high schools from around the United States.

In his role as a parish administrator, Ben works closely with Jenny teaching sacramental preparation classes. Since 2015, the couple has worked with 215 families preparing for Baptism, 124 families preparing for First Communion and Reconciliation, 28 Confirmation candidates and 9 RCIA candidates.

As the pandemic began, the Black Bears quickly adjusted to give reservation families alternative instruction methods for both religious education classes and preparation for the sacraments. Utilizing Zoom, social media and the postal service, not only did their ministry not miss a beat, the parishes have experienced growth despite the pandemic, due in no small part to the efforts of the incredible team of Jenny and Ben Black Bear.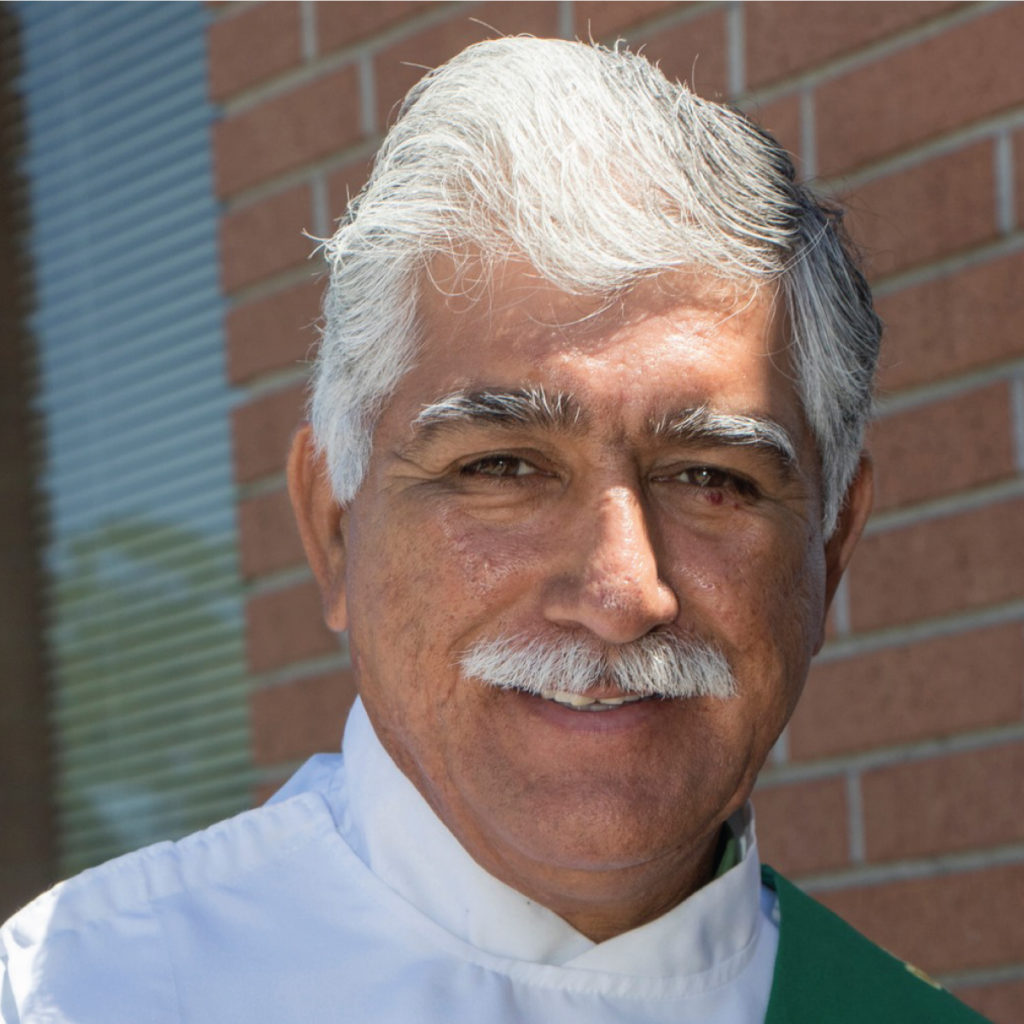 Deacon Gilberto Coss | Diocese of Sacramento, California
His story:

Deacon Gilberto Coss has been a pillar of the Hispanic community for decades. He has worked in construction since the early 1980s and in 2005 became the owner of his own construction company. While building infrastructure has played a big role in his life, as a devout Catholic and a permanent deacon in the Diocese of Sacramento since 2012, he has been equally driven by building faith and developing Hispanic lay leaders in the Diocese.

He successfully guided parish leaders through the V Encuentro — a four-year process of ecclesial reflection and action that includes intense missionary activity, consultation, leadership development and identification of best ministerial practices within the Hispanic community. Deacon Coss has also been actively involved in the Gente Puente (Bridge People) initiative, a pastoral endeavor to cultivate Hispanic leaders for working more effectively with other cultural groups in their parishes. And he has ably mentored promising younger Hispanic, bicultural, and bilingual parish leaders in various parishes.

He now serves as a member of the Diocesan Faith Formation Advisory Committee, and participates on the diocesan Red Hispana (Hispanic Media Network) where he continues to emphasize the valuable contributions of the Hispanic community to the local church.

Why he inspires us:

Deacon Coss has exemplified the Gente Puente approach to his ministry both in the parish and at Diocesan gatherings of ministry leaders. At his parish of St. Rose, Deacon Coss is always ready to share his warmth, hospitality, openness, initiative, patience and sense of humor. These qualities make him a great evangelizer, who is loved and respected by the entire community. He embodies a sense of missionary discipleship and is dedicated to listening to the leaders and participants and offering needed formation.

His approach is simple. He starts where people are by welcoming everyone who wants to get involved so they can grow spiritually and in knowledge of the faith. His ministry's approach is to reach out to the whole person so the faithful can see themselves as the body of Christ as they reflect on their joys and challenges in life. However, his outreach does not stop with the parishioners or Hispanic communities. He is always looking out for those who are not affiliated with the parish, the people on the margins, as well as those lay movements or groups that are not fully engaged in the leadership positions of his parish. He also has made it his mission to make parents take a more active role in the faith formation of their children, which reinforces their own relationships with God.

In Deacon Coss' ministry, everyone is welcomed, and everyone is set up to succeed, to grow their faith and feel supported by their community.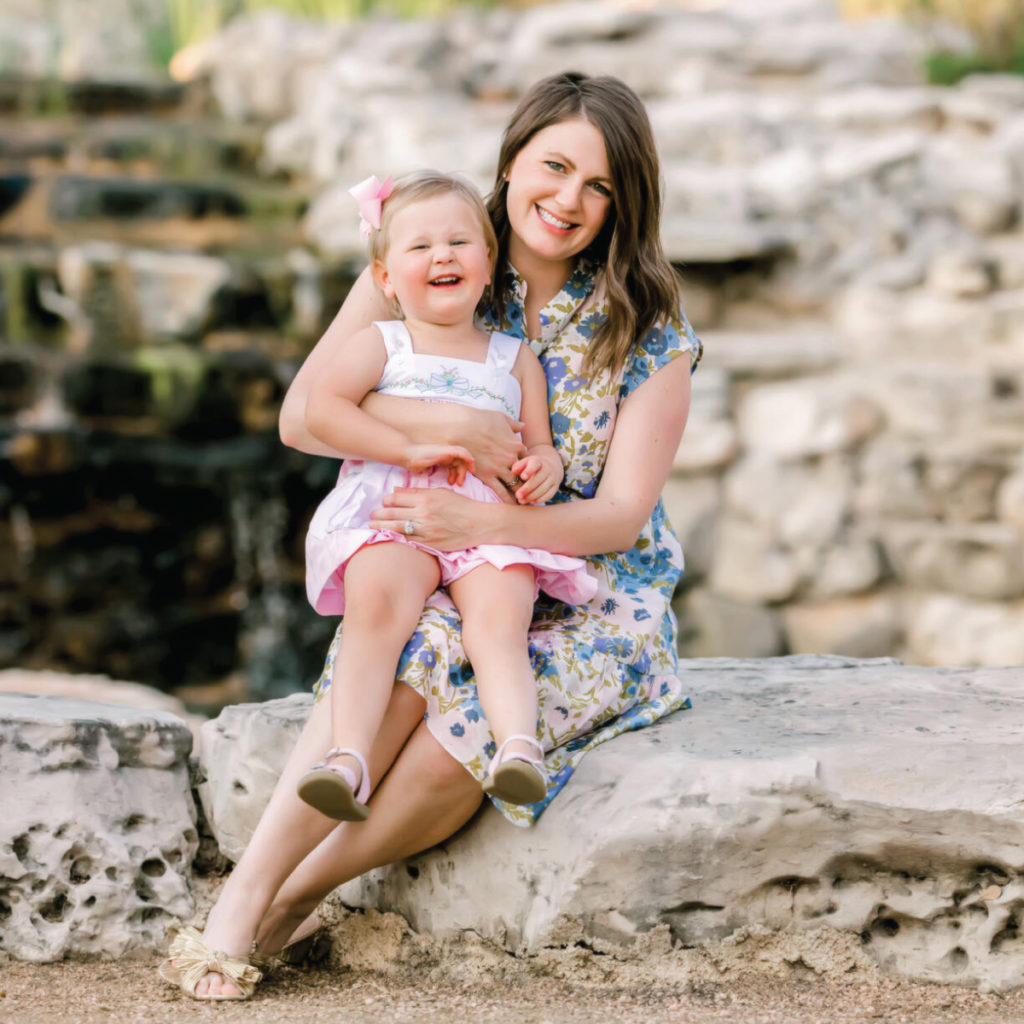 Racheal Jacoby | Diocese of San Angelo, Texas
Her story:

Racheal Jacoby's faith journey began with the Episcopalian church, and some of her fondest childhood memories stem from the church camp she attended every summer. As Racheal explains it, this church camp provided her the opportunity to transform her relationship with Jesus Christ alongside other young people through the unconditional love and friendship of a Christian community. The church camp became an annual recharge for her faith and moved her to want to do "big things for the Lord." Her other biggest faith influence was her husband who grew up in a big Catholic family in Melvin, Texas. So when they were married, Racheal converted to Catholicism. And soon their now family of four would become a part of the even bigger family that worships at St. Francis Xavier Mission in Melvin.

Upon the birth of her first child, Racheal started to look at her surroundings with a different lens. "I remember taking my newborn daughter to Mass and realizing how cold it was inside the church." Around the same time, other parishioners discovered some raccoons getting into the church through holes in the siding. Slowly, Racheal began to notice just how many areas of the church were in disrepair: no insulation, a buckling roof, and a hall that was unusable. Rather than ignoring the issues or simply hoping others would take care of it, Racheal decided to take a leadership role and began to advocate for a renovation of St. Francis Mission.

Racheal, a CPA and principal at Armstrong, Backus & Co., LLP, already served on the parish council for St. Francis and the diocesan finance council. As discussions progressed with fellow finance council members, Catholics from the surrounding area who recently completed renovations at their own churches, and the church's current and former pastors, her movement began to pick up steam. It culminated in a contractor search and the development of a capital project fund.

Racheal knew that to carefully renovate a church that was 100 years old, the right team would need to be hired, and finding one that was willing to work in such a remote location would add to the challenge. And indeed, it took years of planning and searching to find just the right builders. Then the real work began.

Why she inspires us:

Under Racheal's direction, the church was lovingly restored, tastefully mixing older traditional pieces that were part of the church's original beauty while including newer elements that matched the ambiance of the prayerful space. The contractors restored the original floors, pews and ceiling of the parish, and installed new pendant lights that were partially funded by a grant from the Catholic Charitable Foundation for the Roman Catholic Diocese of San Angelo. Throughout the project, Racheal consulted with Mike Wyse, chancellor of the Diocese of San Angelo, and Bishop Mike Sis to ensure the renovations were fitting for a Catholic church. Moreover, Racheal worked with her fellow finance council members and other diocesan officials to ensure the project was responsibly funded with a mix of grants and savings.

Despite the COVID-19 pandemic, which added another level of complexity to the completion of the project, parishioners were able to celebrate Mass in the newly renovated space in September 2020. While the pandemic was still taking its toll in the community, the parishioners were uplifted by the restored church. Many families who have ranches or land in the area started making special trips to Melvin to attend Mass. Racheal and others also noticed an increase in new faces, possibly travelers from Highway 87 stopping to see the beautiful space and participate in Mass.

Racheal's efforts to repair and renovate St. Francis Mission has encouraged the community to continue to improve their church with plans to purchase a new tabernacle and other items for it. And what has always been at the heart of her work has remained — a desire to encourage other young people to remain in the Church and grow in their faith. She said, "We want to do better for our own children and do everything we can to ensure they remain in the faith. For me, that started with making sure they would always have a church to call home."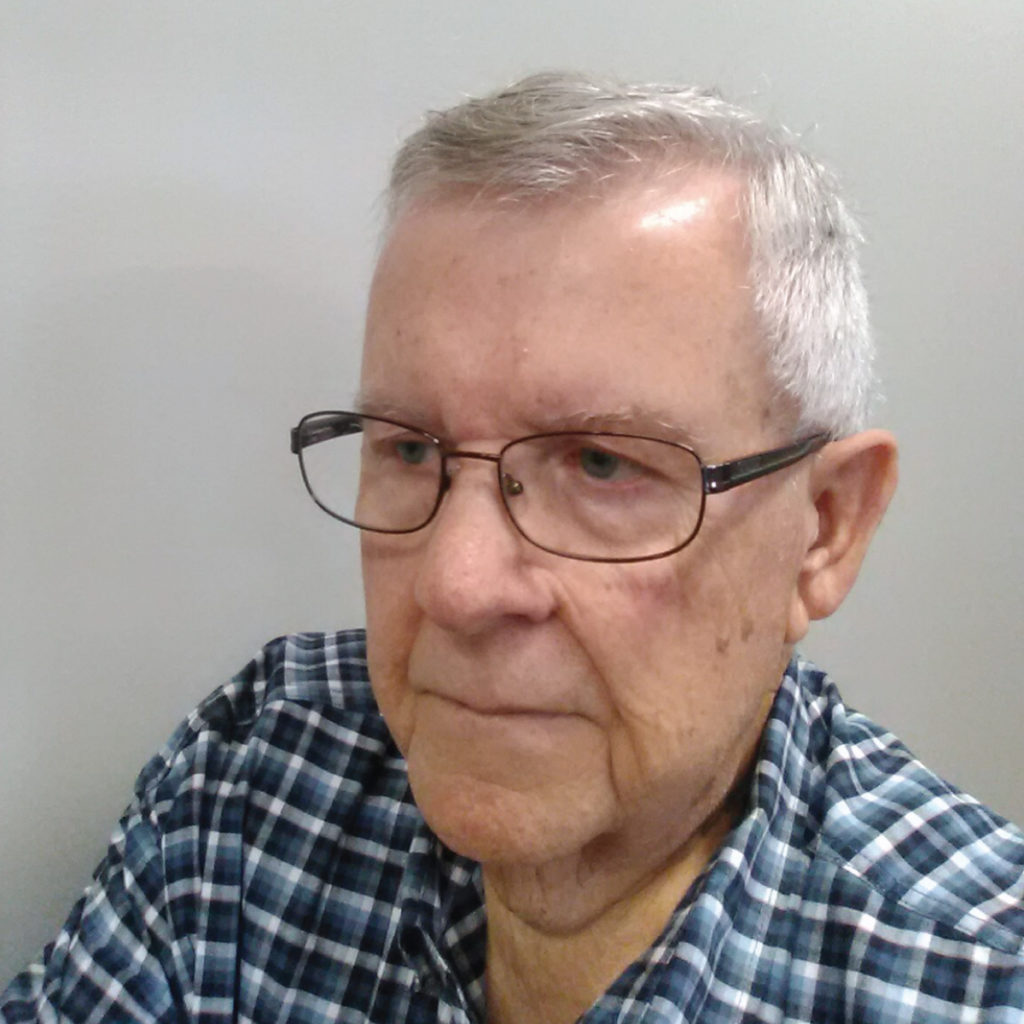 Gary Holland | Diocese of Savannah, Georgia
His story:

You need only walk around the St. Paul Catholic Church in the Diocese of Savannah for a few minutes, pick someone at random, and most likely, they will tell you about Gary Holland. This tireless shepherd's acts of selflessness have impacted everyone at the church. The nominating pastor, Rev. Paul O'Connell, says, "I am not exaggerating when I say that I could not have managed without him."

Gary is a devout Catholic, husband of 56 years and father of four grown children, including one with a chronic medical condition who requires Gary's care. He has shown through his actions that his commitment to his parish and community is wide and varied. Gary has been instrumental in many areas, including building the new church in 2006 and a community activity center in 2019 — a $2.6 million dollar endeavor that was heavily impacted by Gary's work on the project's building and finance committees. He established the Knights of Columbus for St. Paul Parish and now serves as a member and its financial secretary. He also runs the parish gift shop, which has allowed more community engagement with non-parishioners. You will find him present at every blood drive, food drive and so many other community events, and it has been noted how his presence brings people together.

Gary has also made a tremendous impact on St. Paul's Hispanic community and has become a voice for them. He takes the time to understand their needs and concerns and brings them to the forefront of the rest of the parish.

Why he inspires us:

For Gary, there is no task too small or too immense to deter him from rolling up his sleeves to support his parish and community. While spearheading the church and activity center project, he never let the time needed for it detract from his ability to be there for members of the parish. A lector, Eucharistic minister and usher, he makes sure to get to the church early and stay well after services have concluded to get to know both new and familiar faces better. He often introduces new parishioners to other church members and reminds them of upcoming church events and opportunities to serve the church.

Gary is a tireless steward who consistently leads by example. His work in all areas of the church — including immense advocacy for the Hispanic community, leadership with the gift shop initiative, and all the events he leads and/or participates in through the St. Paul's Knights of Columbus — inspires others to be more involved. This may be his legacy, but one he is too modest to entertain. Yet he is the glue that has strengthened the foundation of St. Paul's parish and the surrounding community.

"Gary is a model to others of how to be a good steward and what it means to serve and contribute to the Church. He truly emanates the 'Light of Christ' in his every action." —Most Reverend Stephen D. Parkes, D.D., Bishop of Savannah.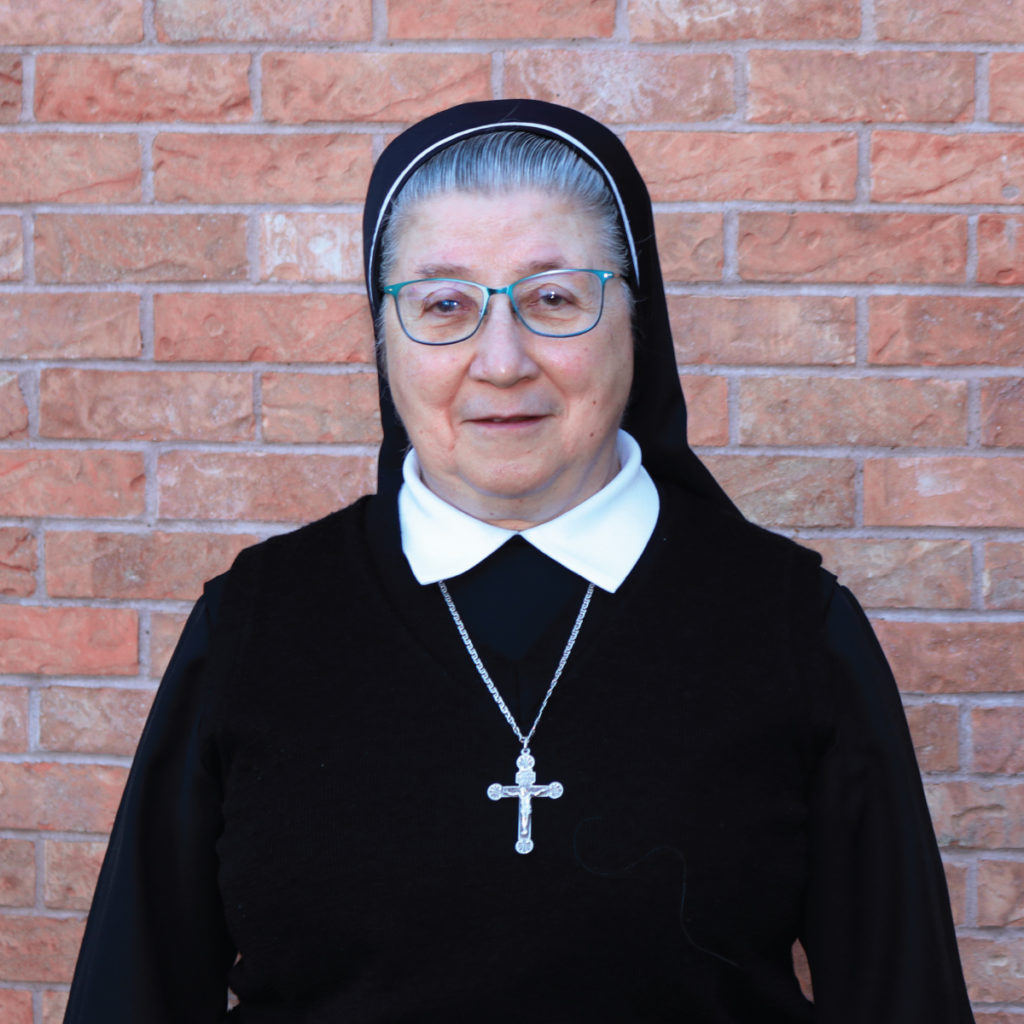 Sr. Anna Maria Iannetti, OLS | Diocese of Shreveport, Louisiana
Her story:

Sr. Anna Maria has been serving the Shreveport community since 1979 in a host of ministries, including serving as principal of Holy Rosary School in Shreveport's challenged Cedar Grove neighborhood. She has a long-standing passion to provide care for poor or neglected children and those children facing severe disabilities. She is a native of Pesaro, Italy, and has belonged to the religious community of Our Lady of Sorrows (OLS) since 1972. Elizabetta Renzi founded the OLS community in 1839, and their charism includes teaching the young and welcoming Sisters to be teachers.

The oldest of nine children, Sr. Anna Maria knew she was being called to serve others, especially the needy. One of her most important efforts since coming to Louisiana has been the 1997 creation and maintenance of the Renzi Education and Art Center on Eagan Street, located in one of the city's most distressed areas. The center operates out of two older homes on Eagan Street that were donated to the religious community of OLS so they could establish the center. Sr. Anna Maria oversees OLS ownership of the properties, is an integral part of fundraising efforts and is responsible for designing an evolving after-school program for at-risk youth the area. Under Sr. Anna Maria's guidance, the Renzi center has thrived in its mission to provide free high-quality after-school academic and art classes to K-12 youth in the Shreveport/Bossier City area.

Since 1998, the Renzi Center has offered the free classes in a safe, nurturing place for hundreds of children. They can now serve a capacity of 60 children in the areas of academics, gardening, dance and the arts, giving them the opportunity to explore, learn and create under the guidance of professional teachers and artists. The impact of the Renzi Center has been dramatic, with many of the attendees not only succeeding in school, but excelling. Many once at-risk young people now in college point to their involvement with the Renzi Center as a key turning point in their lives.

Why she inspires us:

Many of the Catholic faithful in the area volunteer at the Renzi Center. It serves as a wonderful example of the call to serve others and the needy as part of the Church's call to Catholic life. It has also forged solid relationships with non-Catholic nonprofits that strive to serve the community. Although most of the young people served are not of the Catholic faith, they soon learn that the Church and those who serve within it are dedicated to seeing that all young people deserve a chance to succeed.

When asked by her Mother Superior whether she wanted a new assignment, Sr. Anna Maria replied that Shreveport was her home and that she knew more could be accomplished there in the name of the Gospel. Her concern for young people is palpable and contagious. She leads old and young alike into an attitude of service to others. Although she is not that fond of the administrative side of her work, she excels at that also. When she traveled to Eagan Street to view the property in 1997, about 50 of the neighborhood kids gathered around the houses to inquire why nuns would be looking at it. When Sr. Anna Maria told the children the hopes she had for the Renzi Center, they burst with excitement. It was then that the Holy Spirit convinced her that this project was a worthy one. Her establishment of the Renzi Center has borne amazing fruit, and it is hoped that she will retire to Shreveport so she may continue to be involved in ministry.

The Renzi Center's after-school program runs Monday through Thursday during seven-week sessions throughout the school year. Students take two 25-minute academic classes and one 50-minute art class during each day they attend. At peak operation, 60 students are taking part in these activities. With the addition of a third house on Eagan Street, the number of students served will increase. With Sr. Anna Maria at the helm, the future of the center and those it serves is much brighter and hopeful.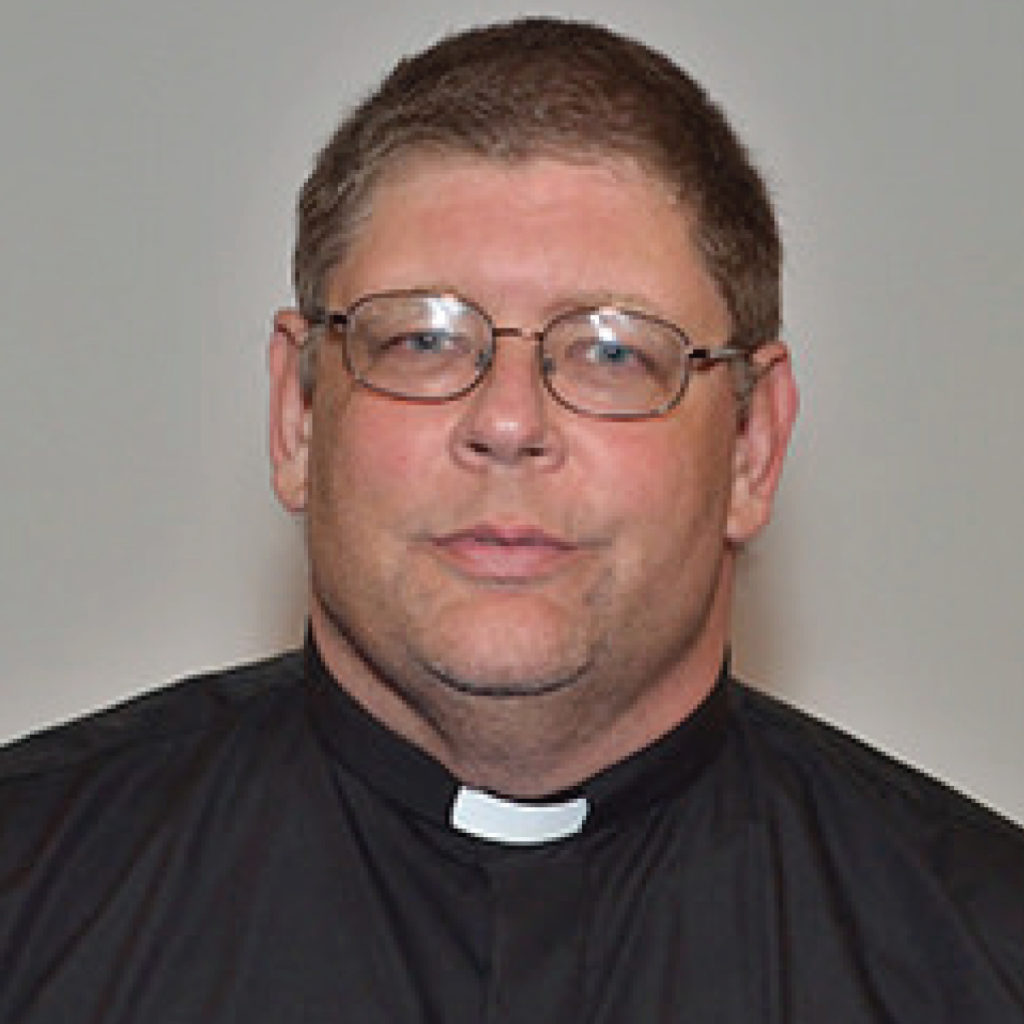 Fr. Michael Polosky | Eparchy of St. Josaphat in Parma, Ohio
His story:

Fr. Michael Polosky is the Vicar General of the Eparchy of St. Josaphat in Parma, pastor of Saints Peter & Paul Ukraine Catholic Church in Ambridge, Pennsylvannia, and pastor of Saints Peter and Paul Catholic Church in Aliquippa, Pennsylvannia. Among is many duties, he ministers to the youth and young adults locally and regionally. The youth ministry includes monthly meetings for spiritual and social outreach, a vacation bible school in the summer (which is also open to all the underprivileged children in the area), as well as a catechetical program throughout the year.

Fr. Michael also oversees the management of the parish food pantry and ensures the aid gets to those in need. Fr. Michael is also known for his prison ministry, to assist those in and recently released from a local parish have the spiritual and financial resources they need to succeed in life after prison. Additionally, Fr. Michael cares for his elderly mother who lives with him and two retired priests.

Why he inspires us:

Fr. Michael's outreach to his parish communities has been felt by many and has left a lasting impact. His youth ministry contributes to a better quality of life for the young people in his parish and in the community through their experiences with events he plans and the summer vacation Bible school he leads. Many of the at-risk youths in the areas of his parishes have no other exposure to the Church or the sacraments. Every year the demand for the summer vacation Bible school increases, and Fr. Michael continues to meet the need and keep it open to all the children in the area, regardless of their affiliation with the Church.

Similarly, his prison ministry is in demand and Fr. Michael continues to work with community aid organizations and other social service agencies to provide assistance for those who have recently been released from the local prison. Fr. Polosky has provided counsel as well as money for bus tickets and other provisions to help them get to where they need to go.

As food insecurity is a major concern in his parishes, Fr. Michael oversees the administrative duties of the local food pantry and works to ensure they can keep up with the demand.

Fr. Michael's charity and care for others is a reflection of Christ's love that helps people grow closer to God. He is a welcoming presence and a steady hand during difficult times. And with all that is on his plate, he continues to be a loving son, as he cares for his elderly mother who lives with him, as well as two retired priests.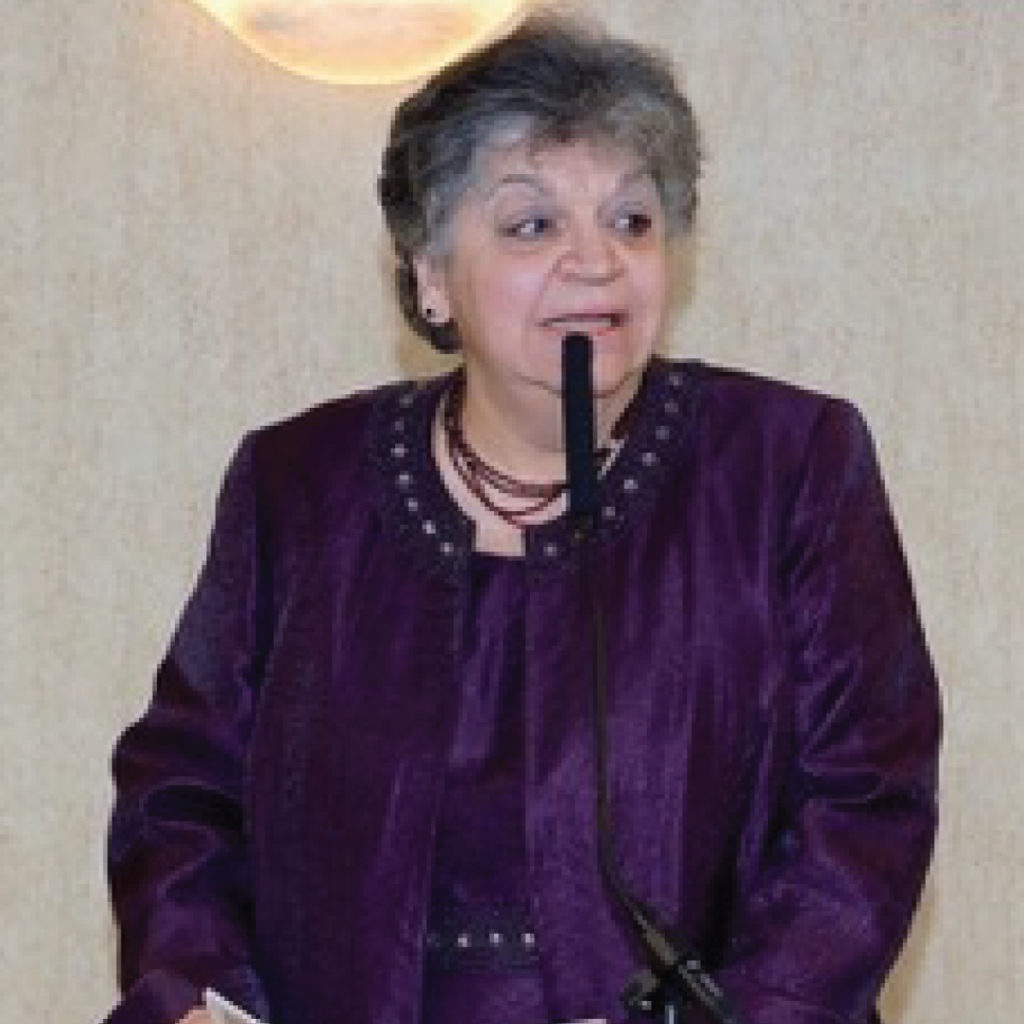 Rosanne Solomon | Eparchy of St. Maron, New York
Her story:

Rosanne Clare Williams Solomon, born and raised in Boston, Massachusetts, is a life-long parishioner of Our Lady of the Cedars of Lebanon Church and a devoted mother, grandmother and advocate with a strong commitment to her faith, family and friends. In short, she's a loving woman whose vast achievements have been punctuated by her deep commitment to Christ, his Church and the tradition of Maronite spirituality.

Since an early age, Rosanne has been active in her church community, finding even the simplest acts of charity to be abundantly rewarding. It was through these works (and a little persuasion from her priest) that she met her late husband of 30 years. Together they raised a family of four and led by example. She is the past president of the National Apostolate of Maronites and past president of the Order of Saint Sharbel. Rosanne has been the Victim's Assistance coordinator since 2001 in the Eparchy of Saint Maron, and for the Archdiocese of Boston, she was a past co-chair for the cardinal's annual fundraiser. It is often said that Rosanne has held all the leadership positions in the diocese except priest and bishop.

In short, she has contributed, over the years, to promoting, preserving and protecting the treasures of the Maronite Catholic Church.

Why she inspires us:

Rosanne humbly and quietly sets an example as she leads. The Eparchy leaders say she is "the most extraordinary parishioner we have in the entire Eparchy, and that is over 45 parishes. All her life she has been a faithful servant, and this continues to this day."

One word often discussed when talking about Roseanne's role in the Eparchy is "trust." Through her ever-present commitment and steadfast resolve to meet any need, she has earned the trust of Eparchy leadership and those they serve. That is why, since 2011, she has been entrusted to serve as the point person for any sexual abuse claims as the Victims Assistance coordinator.

Similarly, as the president of the Order of Saint Sharbel — which is charged with prayerfully and financially supporting the eparchy's seminarians — Rosanne accepted the vast undertaking of leading the fundraising efforts to support the eparchy's financial commitment. As this endeavor is the largest expense of the Eparchy each year, only someone with Roseanne's conviction could have answered this call.

Rosanne is the recipient of the Gold Massabki Award by the National Apostolate of Maronites, which is the highest honor for a Maronite Catholic in the United States.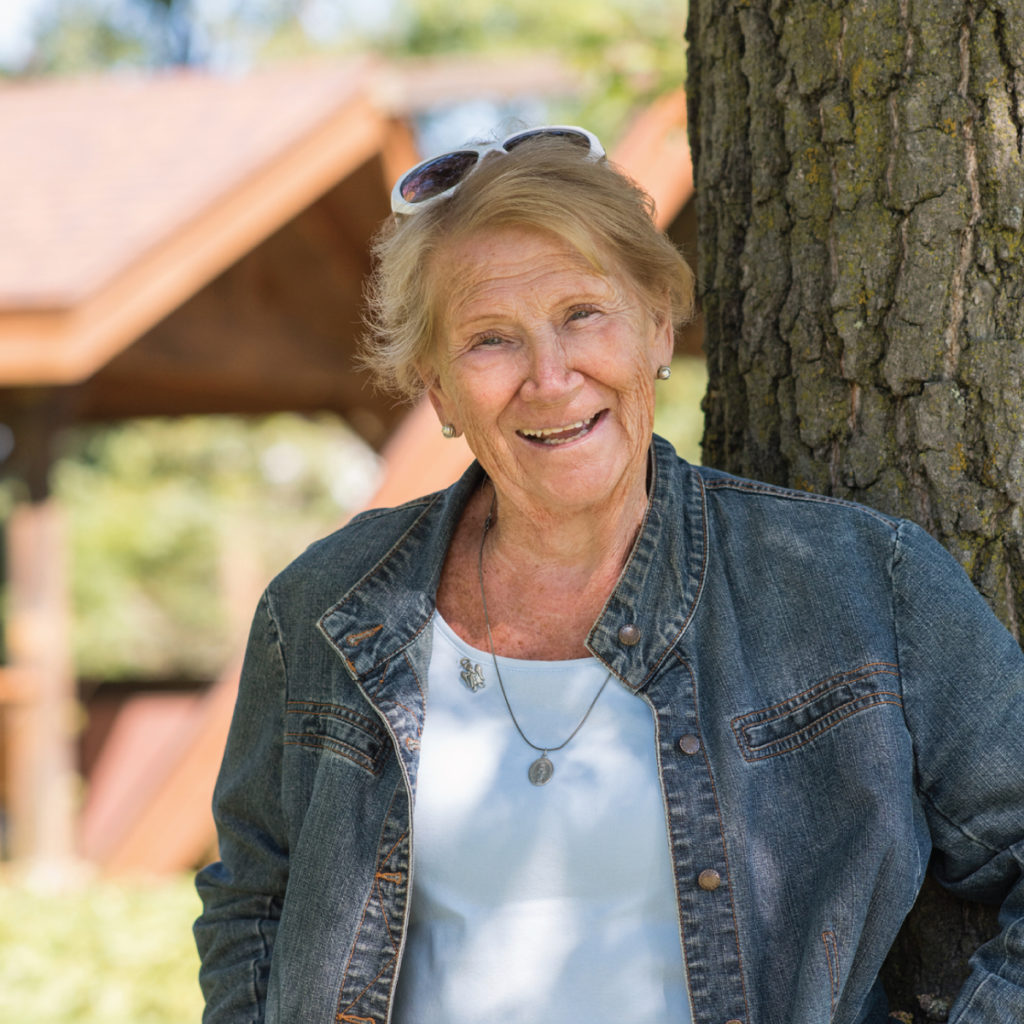 Bluette Puchner | Diocese of Superior, Wisconsin
Her story:

Bluette Puchner has served the poor of northern Wisconsin in many ways. She has been a foster parent, spearheaded a S.T.R.I.V.E. (Students Taking Renewed Interest in the Value of Education) program to mentor teens struggling in school, and currently serves on the Diocese of Superior's Catholic Charities Bureau Board of Directors. Her work has helped countless teens stay in school and work toward graduation and has supported hundreds of families who are navigating extreme poverty and the emotional and spiritual effects of living in poverty for generations.

Since retiring in 2016, Bluette's greatest passion has been her continued work as a guardian ad litem in the tribal courts of the St. Croix Band of Ojibwe. In this role, Bluette had been responsible for ensuring children's emotional, legal and material needs were being met, and in doing so, has positively impacted the lives of hundreds of children who without her, would have no voice. Even after her term as guardian has ended, in many cases, she continues to provide counsel to both the parents and children.

Throughout her life, Bluette sought ways to get involved in her community and throughout the Diocese. The impact of her mentorship on teens and parents has transformed families. As Bluette has said, it was not always easy. "I have lots of experience with tough love. A lot of kids have a lot of pain. Whatever I can do to alleviate some of that, I'm doing it."

Why she inspires us:

Bluette, while officially retired, still performs important roles in the community. She is the Assistant Director of the Lay Ministry Outreach Program for the Diocese of Superior and serves on the Koinonia Retreat Core Committee. She remains the only active Catholic Charities Bureau Board Director that has visited each of the programs operated by the organization and in 2020, Bluette served as the Chair of the Health and Human Services Committee and the Board Chair. She also remains active in her parish, St. John the Baptist of Webster and continues to be an ever-present gift to the community.

If she is named the Lumen Christi finalist, Bluette has pledged the $25,000 grant to those that are closest to her heart — the St. Criox Band of Ojibwe. She will work with the tribe to create a program to confront one of their most pressing problems — addiction.

"With great courage and untiring sacrifice, her work has encompassed service in areas of education and evangelization throughout northern Wisconsin. She is truly a shining example of God's work." – Rev. James P. Powers, Bishop of Superior.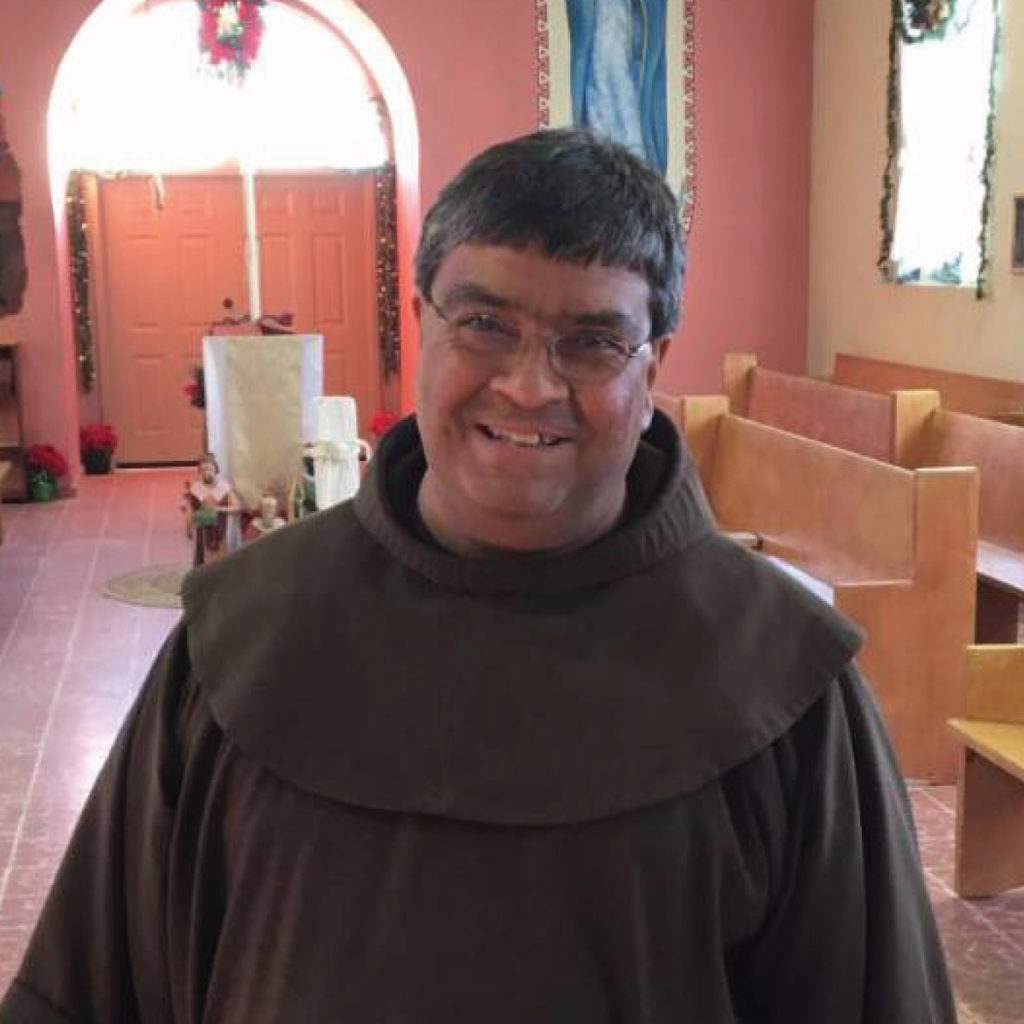 Rev. Ponchie Vasquez, OFM | Diocese of Tucson, Arizona
His story:

The Franciscan Friars of the St. Barbara Province have lived among the Tohono O'odham for more than a century, in scattered villages consisting of a few families to a few hundred individuals. Over the years, the number of friars has steadily diminished, yet the pastoral needs of the area continue to increase in both quantity and urgency. Franciscan Fr. Ponchie Vasquez OFM, is pastor of San Solano Missions that serves the Tohono O'odham Nation, west of Tucson. The mission represents more than 11,000 Catholics, (about 85% of the reservation's population), and another 17,000 off the reservation.

To understand the immense task that lays before Fr. Ponchie, the geography is important. The Tohono O'odham Nation's land base is 2.8 million acres and 4,460 square miles. The Nation includes a large main reservation, and a vast stretch of desert about the size of the state of Connecticut. The Tohono O'odham tribal homelands also straddle the United States/Mexico border. Being on 65 miles of the border, San Solano Missions has a migrant ministry of hospitality and works with other non-profits in the variety of migrant issues that are now at the forefront of United States government policy. There are 70 villages the mission serves and less than half have a chapel or church, and compounded with shortage of ordained ministers, Mass is only celebrated monthly in most villages.

The ministry of Franciscan Friars among the Tohono O'odham involves a profound reciprocity, a deep sharing. They recognize that they are not only to give but to receive. By living, working, and ministering with the Tohono O'odham in this corner of Arizona, they seek to share, teach and learn how to better live the Gospel of our Lord Jesus Christ.

Why he inspires us:

One of the ways Fr. Ponchie contributes to the growth of the Catholic faith on the Tohono O'odham reservation is through his leadership of the lay catechist team. They provide pastoral care for the members of the parish, conduct sacramental preparation classes and train new lay ministers. Fr. Ponchie nurtures and supports the team so that the Church is actively present throughout the vast area covered by the parish. Another way he contributes to the growth of the Catholic faith is through liturgy. Fr. Ponchie works hard to make liturgy beautiful, reverent, engaging, and participatory. His practice of maintaining a regular schedule of services for the many villages, is very significant to the community and is never taken for granted. To be able to count on a regular service, and to count on Fr. Ponchie is considered a gift from God. This reliability in an unreliable world serves as a witness to God's presence, attentiveness and love for each individual.

Fr. Ponchie has a deep love of Catholic tradition, is creative, has an eye and ear for beauty, and has an amazing knowledge of worship resources. His dedication to those he serves can be seen and felt by his Sunday sojourn to remote villages, which can take up to 8 hours in his car. He takes care to arrive at least 30 minutes before Mass to make sure he has time to speak with parishioners and understand the challenges they are facing and the needs they have. To bridge the gap of in-person services, Fr. Ponchie also maintains an active Facebook page for San Solano Missions to keep people near and far informed and inspired. He also performs a significant role in the development and management of various educational and leadership programs offered to youth and women on the Reservation as well as human services initiatives for migrants and refugees along the border.

"Fr. Ponchie continues to be the 'Light of Christ' as he ministers to more than 11,000 Catholics in our vast area. Above all else he brings light and hope to the forgotten corners of our Diocese." – Very Rev. Edward Weisenburger, Bishop of Tucson.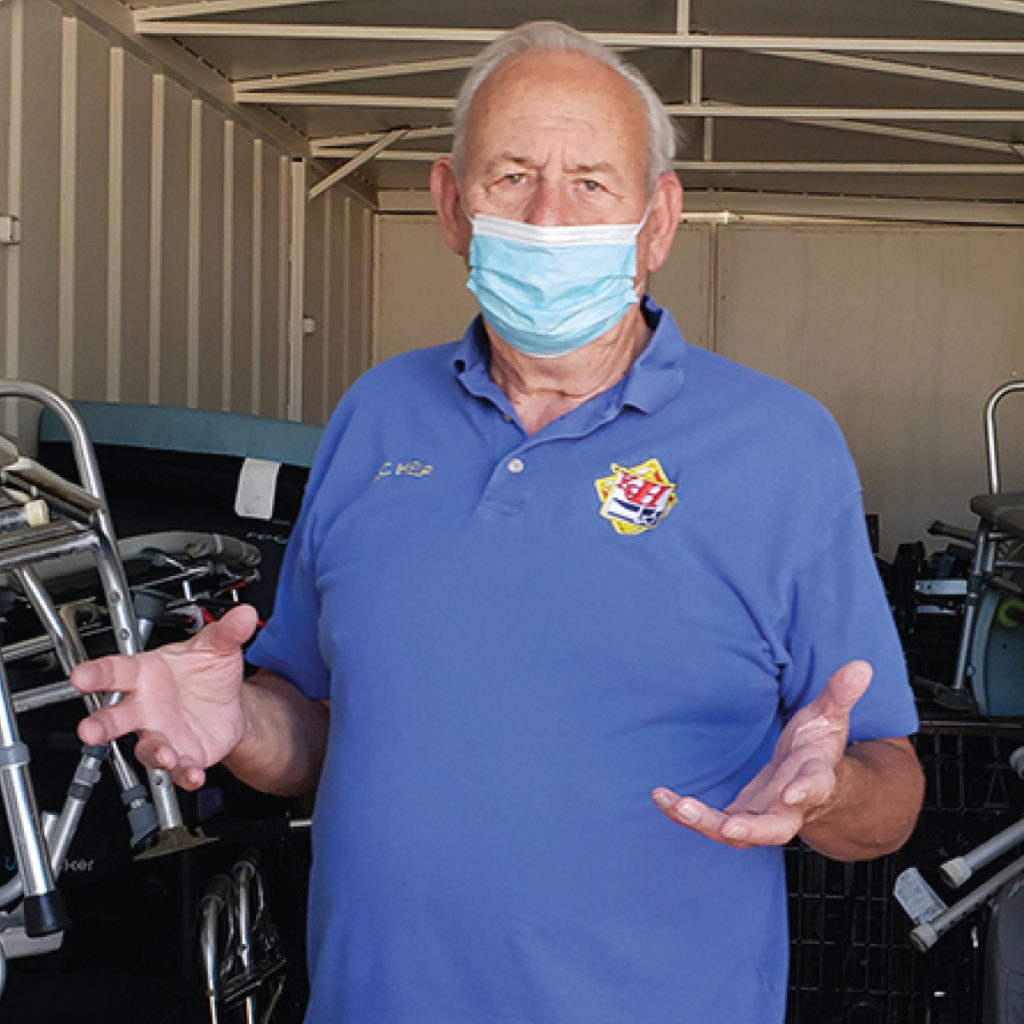 Jerry Rhoads | Diocese of Yakima, Washington
His story:

In the early 1990s, Jerry Rhoads, a then ten-year member of the Knights of Columbus in the Tri-Cities area of Washington State, was an engineering manager at a nuclear power plant. He was working on his master's degree, trying to brainstorm ideas for his thesis. While he was figuring that out, he and his brother Knights volunteered in the homes of terminally ill hospice patients setting up medical equipment alongside nurses. As the Knights continued to volunteer, they noticed the great need for medical equipment. Unfortunately, due to the patient's insurance or lack of, they were simply unable to acquire what they needed. The Knights also supported and visited other terminally ill patients who did not qualify for hospice and could not afford to rent or purchase medical equipment. Jerry and his brother Knights knew there was a great need in their community but did not know what they could do. It was not until Jerry was at Mass, during Lent, that he put it all together — he would use his engineering management techniques to create an independent program to lend medical equipment to those in need.

And from that seed, a pilot program was launched. Rhoads and the Knights gathered public data, consulted with local hospitals, and in-home care nursing agencies, and other durable medical retail suppliers. They reached out to hospice for some donated equipment and evaluated their community's needs. Shortly thereafter, they promoted this new program to their local parish, which was quickly approved by their Grand Knight and council trustees, and then the final piece, attaining their 501C3 charitable organization status.

The Knights Community Hospital Equipment Lend Program (KC HELP) was born in February 1998, offering hospital equipment to people in their community and neighboring towns at no charge. Helmed by Jerry and operated mostly by fellow Knight volunteers, they retrieve, repair, clean, disinfect and deliver equipment to those in need and are also responsible for the data input and software management required. The program exists to assist the overwhelming needs in their community for medical equipment that people cannot afford for their recovery and/or quality of life.

They were now ready and asked in-home health care organizations to refer patients without insurance and send them any equipment that they planned on donating — this was just the beginning.

Why he inspires us:

In just a couple of months, KC Help had assisted over 500 people and had enough medical equipment to fill nine mini-storage units. The community response to KC Help was so positive, and the need was so great, that the Knights in Wenatchee, WA, which was 150 miles away, wanted to mimic the program to support their town's need for medical equipment. Rhoads and other Knights were happy to help with medical equipment, procedures policies, and processes at the Wenatchee startup and included them under the 501C3 umbrella.

In the last six years, KC Help has transitioned to a central warehouse and regional operation center model with 5,300 square feet filled with medical equipment for the greater Tri-Cities area. The Tri-Cities hospitals now rely on KC Help to provide one of their local hospitals with an equipment loan closet to assist uninsured patients with sourcing equipment immediately. Case managers and caregivers also rely on KC Help, and aging and long-term care coordinators are regular visitors and KC Help supporters.

In 2020, due to the pandemic, KC Help was deemed an essential business and was required to follow state guidelines to remain open to the public. While Jerry had a difficult time navigating through the pandemic as volunteers decreased, community support for his work helped him raise an additional $10,000 for cleaning supplies and equipment needed to adhere to new safety protocols.

Jerry takes great pride in the Knights of Columbus' role through KC Help and how the program has become an integral part of his community's health care network.
We are proud to honor all of the Lumen Christi Award Nominees for 2021. Learn more about the award here.