Hey, Feminine Genius!
Are you ready to be inspired? Join us for "31 Days of Feminine Genius," a free daily devotional series for Catholic women.
Each day, you will receive an email with a quote from an influential Catholic woman throughout history. Some quotes in the series are from Saints throughout time. But others are from ordinary women today, living extraordinary lives of faith.
It has been 25 years since Saint Pope John Paul II wrote his "Letter to Women." Today, his message of gratitude for the 'genius of woman" continues to inspire us.
We hope you'll join us.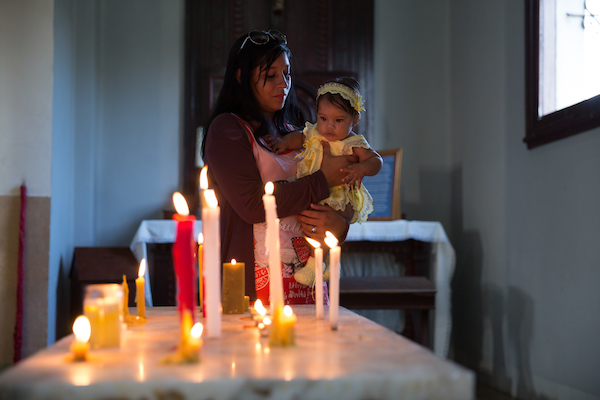 Never heard of Catholic Extension before?
Catholic Extension is a national non-profit that supports the presence of the Church in America's poorest regions. We support many resilient and faithful Catholic women—including hundreds of religious sisters and lay leaders serving on the peripheries.  
By the time Pope Saint Pope John Paul II wrote about the 'Feminine Genius,' we had already been serving the Catholic Church in America for 90 years! Since our founding in 1905, we have helped build thousands of American Churches, educated hundreds of seminarians, and helped countless Catholics practice their faith.
Today, our mission lives on. Together with our donors, we help to build up vibrant and transformative Catholic faith communities across the United States.